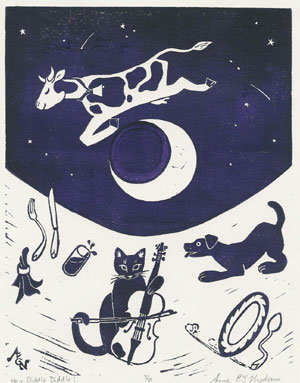 Hey, Diddle Diddle!
edition of 10,
purple on white,
9.25x7 matted to 13x10: $45
framed to 13x10: $75

"Hey, diddle diddle! The cat and the fiddle!
The cow jumped over the moon.
The little dog laughed to see such sport,
And the dish ran away with the spoon."
This looks great matted in yellow or another bright color.

If you have questions, or to place an order, contact me at nydamprints@rcn.com.