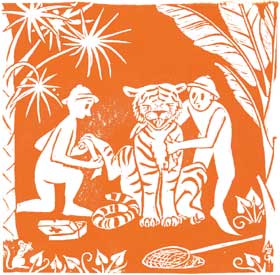 Eenie Meenie Miny Moe
edition of 10,
orange on white,
6.25x6.25 matted to 9x9: $40
framed to 9x9: $60
"Eenie meenie miny moe,
Catch a tiger by the toe.
If he hollers, let him go,
Eenie meenie miny moe."
This looks great matted in black or another bright color.

If you have questions, or to place an order, contact me at nydamprints@rcn.com.