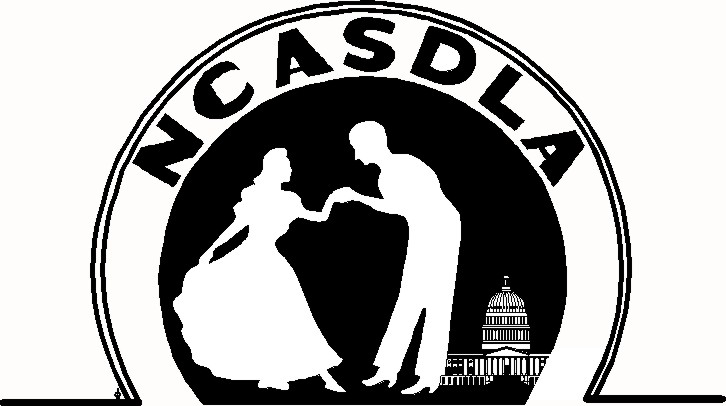 National Capital Area Square Dance Leaders Association
Dance Leadership since 1951
---
–HOME | EDUCATION | EVENTS | LINKS | PRESIDENT'S MESSAGE | MEMBERS | MEETINGS | MISSION | MORE ABOUT US | NEWS | BOOSTER CLUB |
---
---
---

BOOSTER CLUB

---
The NCASDLA Booster Club was started by Paul Hartman, a well-known caller who passed away some years ago. The idea was to encourage dancers to visit other clubs and dance to a variety of callers. Not only would this be a fun thing, but it would also give dancers the experience of listening to different voices as well as a greater variety in choreography.
Paul also came up with the idea of the "Booster Card" available from any NCASDLA (National Capital Area Square Dance Leaders Association) caller in the area. As you dance to a caller you should ask him or her to sign the card. At each dance you may collect two signatures, unless it is an NCASDLA sponsored event and then you may collect three signatures. Note that there are some cuers who also belong to NCASDLA and may sign your card. You need to collect signatures of 20 different callers and cuers. When you have the 20 signatures, the card should be sent to the Booster Chairman whose name appears above, and in the members section. In turn you will receive a Booster Badge which will entitle you to free admission to the annual Booster Dance at which a National caller will do the calling and a well known cuer will cue the rounds. Once you are a member you are a member for life and you are entitled to attend the annual Booster Dance for as long as you continue dancing.
In the event you move and don't give us your new address, don't let that keep you from attending. The dance is always advertised in "Calls 'n' Cues" and the callers have flyers available. Generally the Booster Dance is held in September. It may occur later, depending on the availability of a dance hall.
You may get a Booster badge for dancing to 20*, 50, 75 and 100 different callers. Your card is always returned to you so you can keep track of the names of the callers. A duplicate record is kept with the Booster records. If in doubt, get a signature and if it is a duplicate you will be notified so you can get another. Wear your Booster badge with pride and keep collecting those signatures and have fun doing it.
---
* The actual badge issued will indicate a collection of 25 signatures but the next badge will require the number indicated. i.e. 50, 75 etc. This special arrangement has been made because there are currently fewer active callers than in the past.
---
Steve and Viia Lucius; Booster Dance Chair
---
Copyright © 2005/2006/2007/2008/2009 National Capital Area Square Dance Leaders Association
Last modified: Sep 20, 2014
---