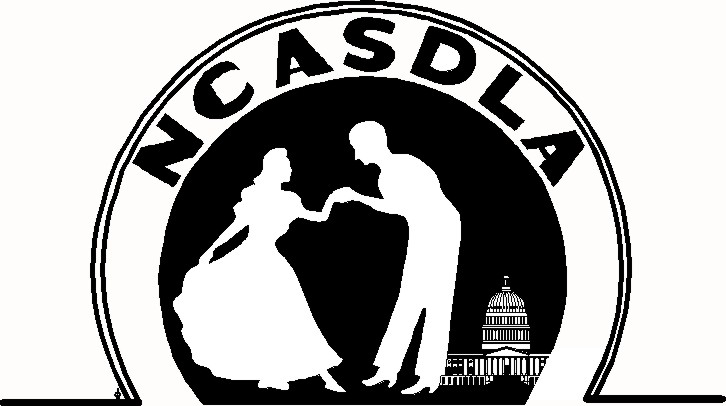 National Capital Area Square Dance Leaders Association
Dance Leadership since 1951
---
–HOME | EDUCATION | EVENTS | LINKS | PRESIDENT'S MESSAGE | MEMBERS | MEETINGS | MISSION | MORE ABOUT US | NEWS | BOOSTER CLUB |
---
A Word From The NCASDLA President
---
center>

Steve Lucius is the president of NCASDLA.
NCASDLA Presidentís Message
September, 2019
Steve Lucius
This message was originally published in the September, 2019 issue of Calls n' Cues.
Here comes autumn and great dancing weather! Having lived in both Greenland and Texas, I really appreciate the weather in this area. Those of you who are recent graduates and relative newcomers to the square dancing world, WELCOME!
We have many dedicated callers in the area who have worked very hard in preparing you for the wonderful activity. Thank you, one and all, for all of your hard work! Now it is time to enjoy it all.
Needless to say, support your club, but also attend other clubs and special dances, especially those held to support deserving causes. There are many opportunities such as collect food for the needy, medical research, or at Christmas time, toys for children who will have many happy memories.
I would be remiss if I failed to mention our local callers' association (NCASDLA) special Free dance (see flyer on page 68). Held annually, this "Booster Dance" is our way of thanking all of you dancers for supporting us. This year's dance will be held Sunday, September 22, 2019. at the Lincolnia Senior Center, 84714 Chambliss St., Alexandria Va. 22312. It features the finest international callers and local cuers. This year we present Deborah Carroll-Jones and cuer Ken Ryder. The dance will be from 7:30 to 9:45pm as 2+1 Mainstream with announced plus tips. Current members will be sent an invitation.
As always, there will be a caller clinic preceding the dance from 3 to 5pm. Hope to see you on the dance floor!
Steve Lucius
President of NCASDLA
---
---
---
This page last updated Jun 17, 2019