Biography
Betty Lehrman holds a master's degree in educational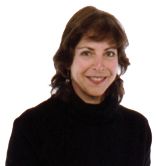 theater from NYU and a bachelor's degree in theater from Northwestern University. She has been a professional storyteller since 1978. She has performed across the US and Australia.
In 1990 Betty was invited by the US Information Service, through the US Consulate, to perform at the National Library in Bangkok and the American Library in Chiang Mai, Thailand. She produced the award-winning radio show "Rainbow Tales" for seven years on WMBR-FM in Cambridge, MA. She co-produced the "Stories After Dark" adult concert series in Brookline, MA. One of the founders of LANES (the League for the Advancement of New England Storytelling) and founding editor of the LANES Museletter, Betty was on the board of the Three Apples Storytelling Festival in Harvard, MA for many years. Her three recordings have won Parents' Choice and American Library Association awards. Several of her stories are published in anthologies, including "The Graveyard Voice" in The Ghost and I (Yellow Moon Press) and "Raspberries for Sima" in Chosen Tales (Jason Aronson, Publisher.) She edited the National Storytelling Press guide, Telling Stories to Children. Betty also served as the Interim Executive Director and Drama Coordinator of the Performing Arts Center of MetroWest in Framingham, MA. She currently directs the JCC Kaleidoscope Creative Arts & Science Camp in Newton, MA.
In her spare time, Betty directs children's theater productions, plays tennis, sings with the A Cappella Singers, and watches too much Doctor Who. Betty lives west of Boston with her husband and daughters. She credits her storytelling career to her loud family, who taught her "competitive talking" at an early age.


Selected appearances:
92nd Street YM-YWHA, New York, NY "Oral Tradition" series
Coolidge Corner Theater, Brookline, MA
Norman Rockwell Museum, Stockbridge, MA
First Night, Boston, Newburyport & Lexington, MA
Three Apples Storytelling Festival, Harvard, MA
Jonnycake Storytelling Festival, Peace Dale, RI
WGBH-FM "A Folk Heritage," Boston, MA
WCVB-TV "It's A Likely Story," Boston, MA
KTOO "We Like Kids," Juneau, Alaska (via tape)
National Library, Bangkok, Thailand
CAJE (Jewish Educators') Conference, Carollton, GA
National Storytelling Conference, Minneapolis, MN
National B'nai B'rith Conference, Washington, DC
Keene State Storytelling Conference, Keene, NH
University of New South Wales, Sydney, Australia