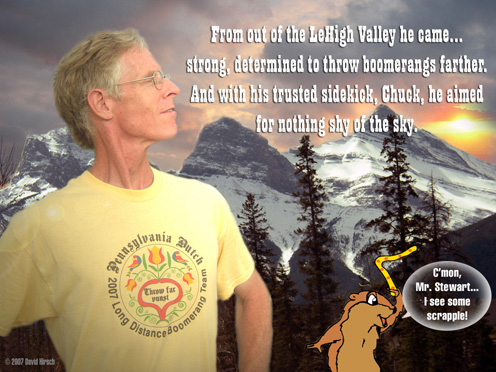 This is a page dedicated to photographs of the Pennsylvania Dutch Long Distance Boomerang Team. Our Team Captain is Rob Stewart, featured in the photo to the left.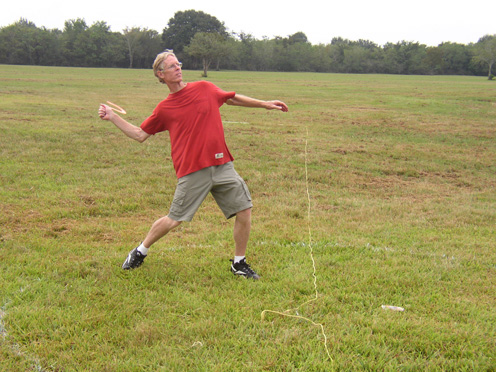 Team Captain, Rob Stewart, shows the proper way to get a good throw. Rob placed second at the USBA National contest and owns the current PA Long Distance record of 127 meters.
Dave Hendricks shows he can also make some throws too.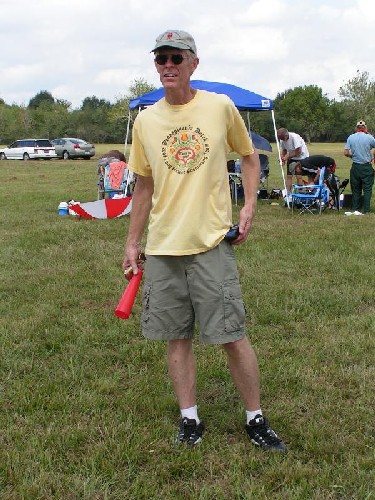 Rob prepares for a day of throwing at the 2007 Houston Long Distance Shootout. Rob's best throw of the weekend was 106 meters, good enough to beat Pat Steigman's challenge and 3rd place overall.
Dave powers into an early throw with one of his own made small Voyagers as head judge David Hirsch watches. Dave managed a 79 meter throw with this boomerang his personal best.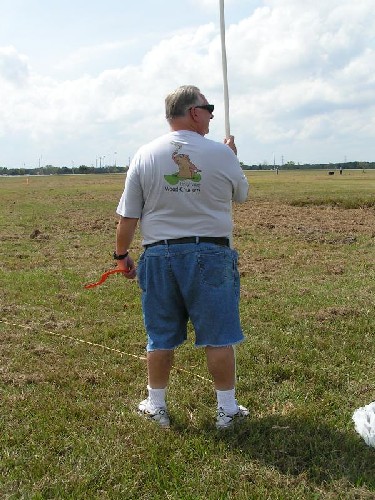 After Dave got his throws in, he took over as a line judge. Note the Lehigh Valley Woodchuckers logo on the back of the shirt.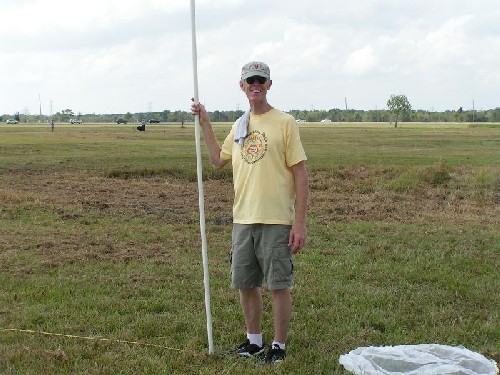 Rob also alternated in as a line judge.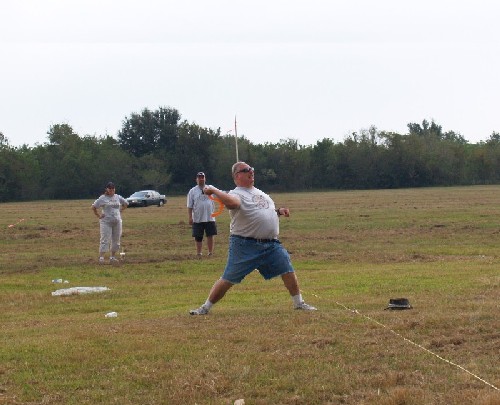 Dave gets another shot at the 100 meter mark but his throws were about ten feet wide of the left pole. With both Vince and Terri on the left pole, it was difficult for Dave to argue with their call. Dave's 79 meter throw was good for 10th place.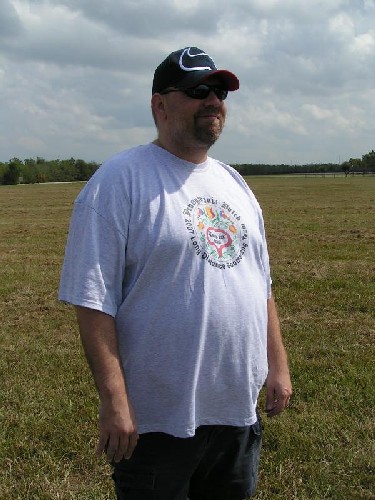 Vince Hendricks watches as his dad tries to crack the 100 meter barrier.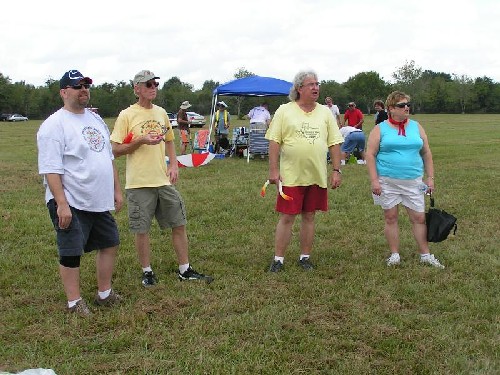 Vince, Rob, Dave Hughes of Austin and Barb Hendricks, all take time during a break in the action to watch the RC airplanes being flown in the ajacent field.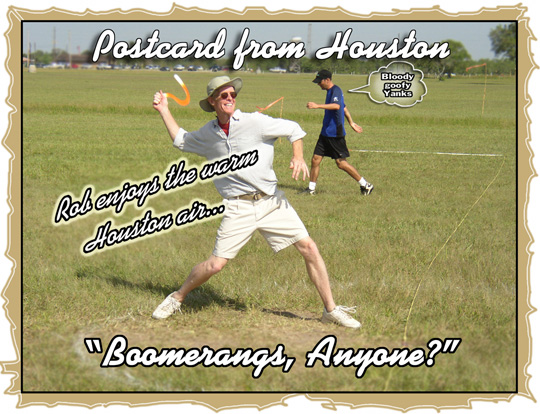 Our final photo reaches back to the 2006 Long Distance Shootout where Rob was our only representive. From the smile on his face, he certianly seems to be haing a good time, eh?

This Web Page property of: