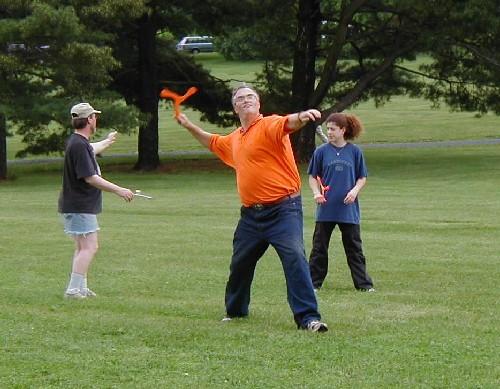 Before there was the Lehigh Valley Woodchuckers, some PA based members met to do demos at Allentown's Mayfair. In this photo Fred (left) tells Lexi (right) how to determine which direction to throw while Fred (middle) fires off his new triblade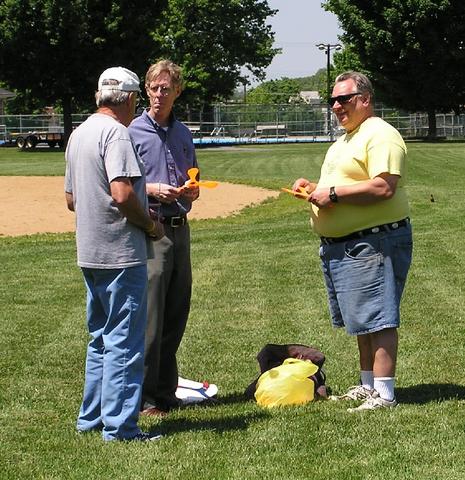 Chuck, Dave and Rob discuss the right way to tune Triflys at Irving Park in Allentown. The was the first official event for the group.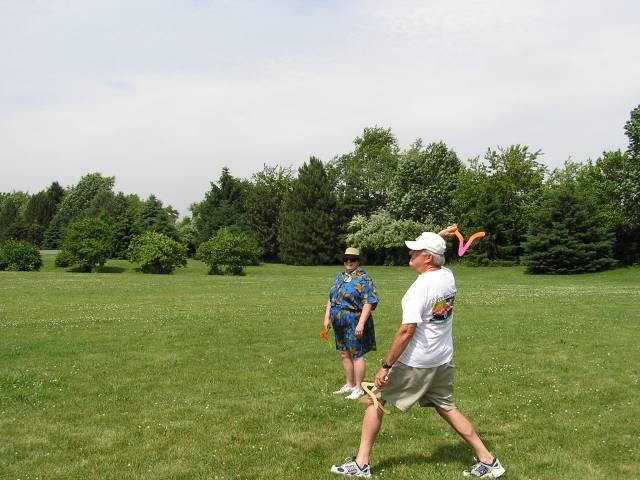 One of the early get togethers happened at Louise Moore Park in Easton, PA. Rob, Chuck & Donna, Barb & Dave and Dave all met to throw boomerangs and have some lunch. In this photo Chuck is throwing with Barb looking on in the background.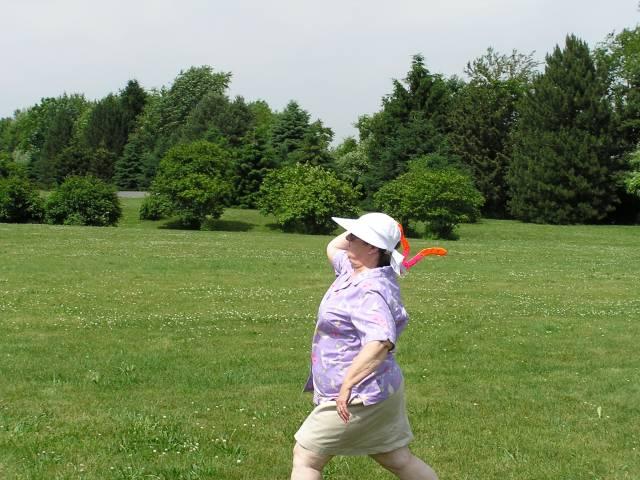 In this photo Donna shows Chuck how it is really done. She was just learning that day and did great with Barb as her teacher.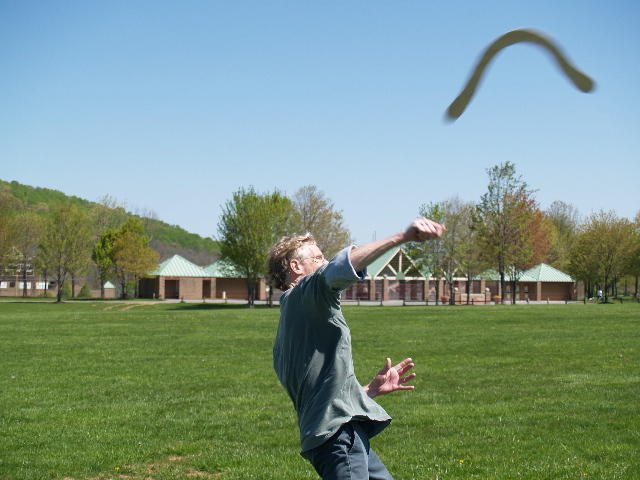 Another get together found Rob, Dave and Colleen at Stabler Fields in Bethlehem. Here is Rob is throwing a huge Alberto Sabal Anaconda boomerang.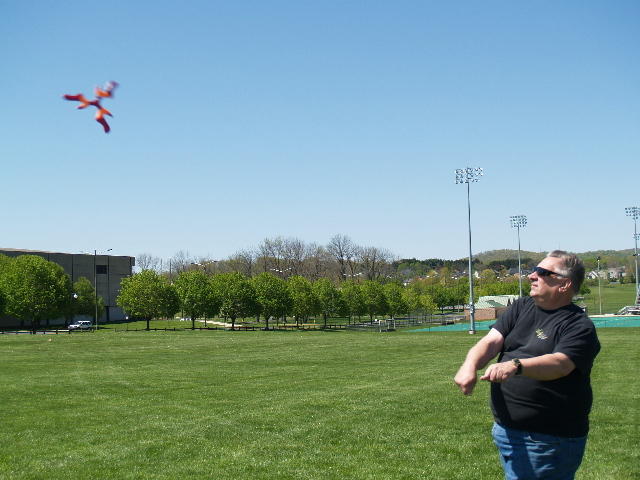 Also at Stabler Fields, Dave tests a brand new Claw boomerang made by David Fantone.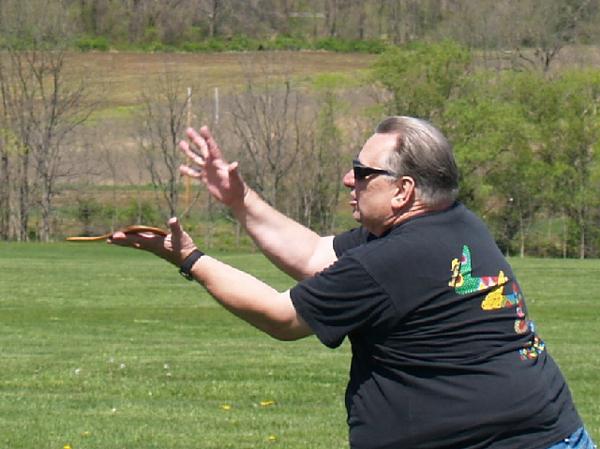 Colleen was a master with the camera that day and used the motor drive to capture this shot of Dave catching a Bob Burwell Viper.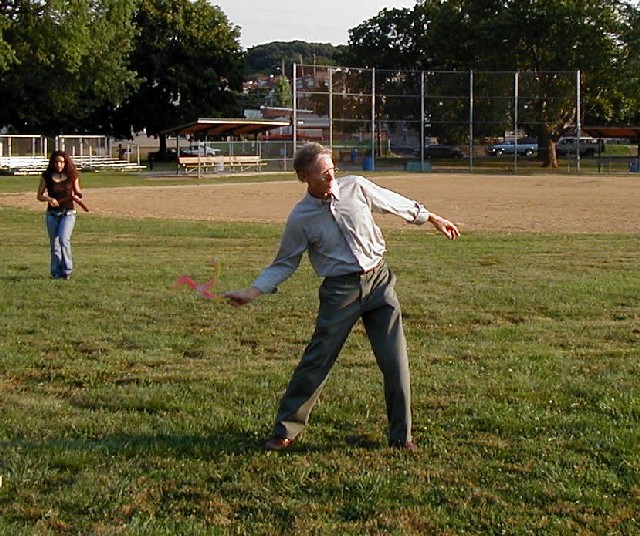 Stopping after work at Irving Park one evening, Dave found Rob at the field throwing. Dave happened to have a few new boomerangs with him, one of them an underhand boomerang by David Fantone. Here is Rob trying to get the hang of a totally different thhrowing style.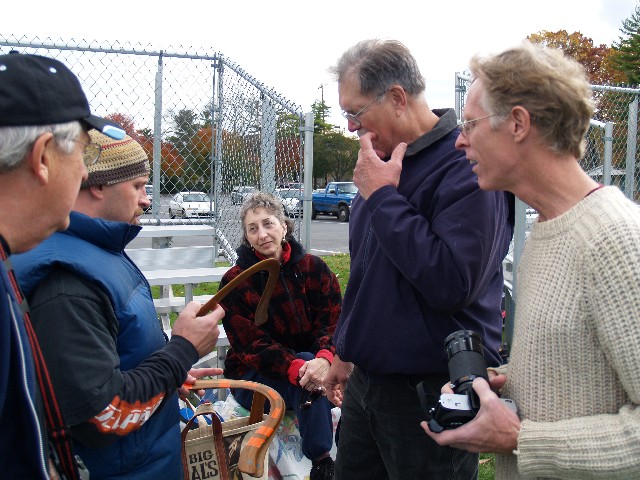 In October of 2006, a number of our members attended the Hurricane Patrol Boomerang Tournament in Emmaus PA. Here Chuck, Mike and Rob check out some of Al Gerhard's boomerangs as Al's wife watches in the background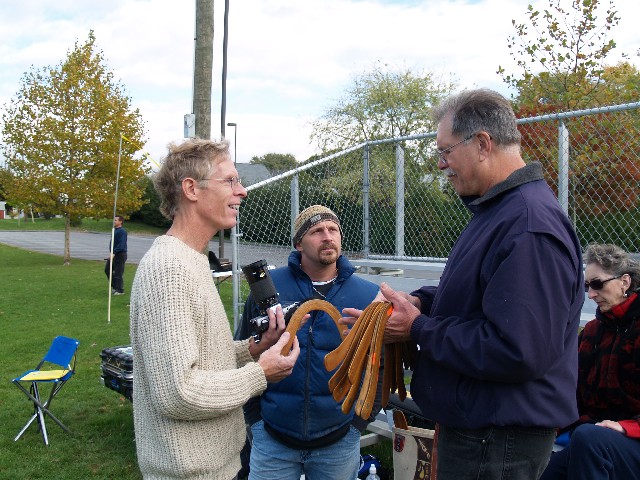 Rob and Mike listen intently to Al as he show them more boomerangs and explains how he made them.