Some Stuff That Carl Has To Sell
---
Disclaimer: I'm not in the surplus electronics business. I try to do consulting and product design when I actually get work.
The majority of items I'm offering for sale are excess personnel inventory, or surplus that I could not sell at hamfests.
Quantities are usually limited to stock on hand. Please confirm availability before ordering.
The exception is the POKET RIB, this is actually a commercial product that I designed.
What this means is that I'm not set up to directly accept credit cards or handle purchase orders.
Terms: All prices are in American dollars. Unless otherwise noted price does not include shipping. I'll only charge actual shipping costs. No COD orders. At the moment I'm only accepting orders for shipment within the United States. All orders must be prepaid. Postal Money Order, or Paypal are the preferred methods. If you wish to send a personal check, shipping will be delayed until funds are released.. US postal service is the preferred shipping method. If you want UPS or FEDEX you'll have to pay for pickup service. If you would like insurance on shipped items this will cost extra. Basically, I'll ship it anyway you want, you'll just get to pay for it.

The way I'd prefer to work this is that you email me with a list of items would like, shipping preference, and your shipping address. I'll pack it up, weigh it and figure the shipping cost, then I'll email you the total amount and then you can then mail me that amount. When I get the funds I'll ship the package.
Contact Info:
Henry Carl Ott N2RVQ
22 Nixon Ave.
Staten Island, NY 10304
carlott@si.rr.com

---

Item: POKET RIB PRICE: $90.00 each plus shipping Condition: New Unused Quantity: Between production runs, Contact me for availability
Description: After market Programming adapter for Motorola (TM) Radios.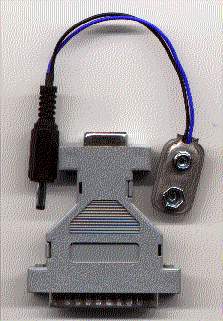 NOTES:
1. Miniature design optimized for use with laptop computers.
2. Perfect for field programming.
3. Implements surface mount technology for improved reliability.
4. Operates from radio provided power or standard 9 volt Battery.
5. Low power consumption (less than 10 mA).
6. Standard DB-9 connector, compatible with most computers.
7. DB-25 connector for use with standard programming cables.
8. Will work with most Motorola (TM) radios.
9. No software is provided.
10. Quantity discounts available, please inquire.
---
Item: Hirose HR10A series 6 pin 7mm connector PRICE: $5.00 each plus shipping Condition: New Surplus
Description: 6 pin circular plug with pin inserts, solder cup.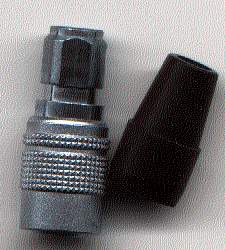 NOTES:
This is the same connector used on Motorola (tm) speaker mics and keyloaders.
Unused in original bag with strain relief crimp, set screw and rubber boot.

---
Item: Miscellaneous parts. Price: As indicated, plus shipping. Condition: As indicated. Quantity: Usually limited. Contact me if interested in quantity purchase.
Philips PCF8583 -T SO-8L SMD I2C RTC $1.75 New Surplus.
---

And back to my home page
Page Revised June-2002