Welcome to............... HOUSE BEAUTIFUL!

Custom 4 bedroom, 3 baths with over 3000sf - only 6 years old! Located in the town of Rodeo, CA, on top of a hillside cul de sac overlooking the Bay!
-----------> MAGNIFICENT SUNSETS! <-----------

Fantastic house for entertaining. Some of the highlights include: Gourmet kitchen with granite countertops - Vaulted ceilings in living/dining/family rooms - Master suite includes kitchenette, jacuzzi tub, and separate sitting room - Wine cellar - All baths have ceramic tile floors - Bonus workshop of approximately 300sf located in 3rd level.
---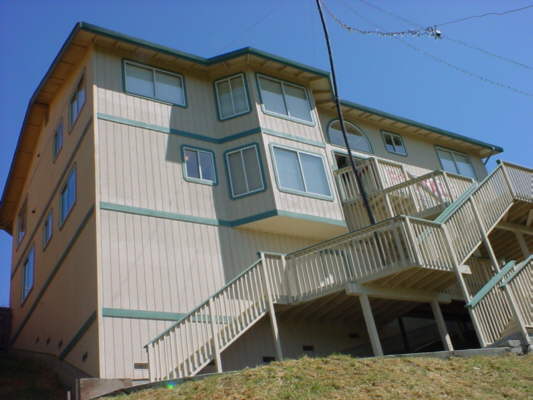 ---
Click here for : TO SEE SOME OTHER PHOTOS
---
Click here for : FOR PRICE AND CONDITIONS OF SALE
---
Click here for : ADDRESS/DIRECTIONS
---
Last edited on 5/24/02

The owner, Bill Rapp, can be reached at: conquest@dnai.com or 510 334-1281