Pre-registration extended due to the holidays until January 19. Register and save!

Click here to Register for NABE 2007
Come and meet Dolores Huerta, Richard Littlebear, Congressman Honda and our Keynote speaker – Ruben Navarette!
For more conference information, c lick on the poster.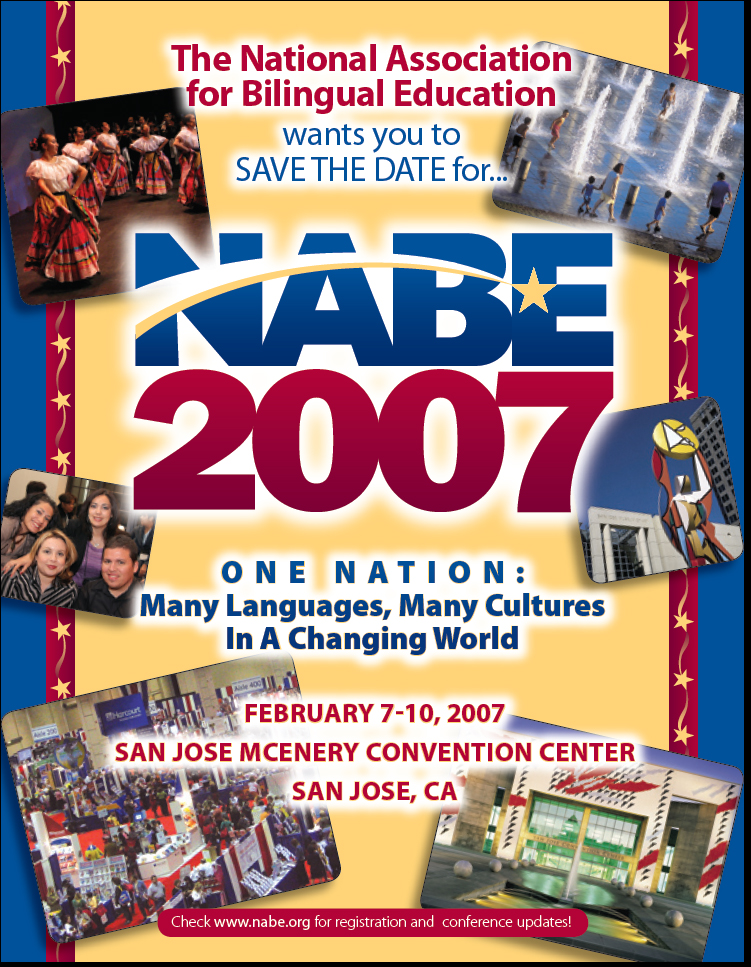 Conference Updates:





To ALL Presenters and Exhibitors:

For additional audio-visual equiptment, please click on the link below:
NABE 2007 Exhibit Order Form
NABE 2007 Presenter Order Form



Please note: If you are a presenter, ALL rooms will be equipped with an overhead projector and screen. ALL other equipment must be ordered using the forms above.


We are still accepting Exhibitor Contracts. Click here to view the exhibitor brochure. Spaces are still available!

Click here to check the schedule of your presentation!
Check the program at-a-glance!

Official Conference Travel Agency - JAS Travel
Book low price tickets for ALL airlines to the conference!
Please call e-mail, or visit their website at
Phone: 408-446-3995
Email: jastravel@mindspring.com
Website: http://www.jas-travel.com/


Confirming of proposals is now closed.

For other conference related information, click on the poster above.