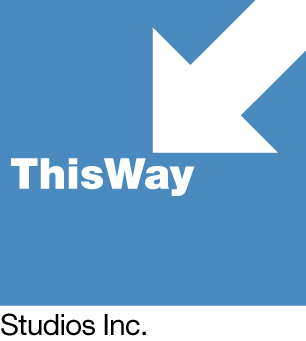 Danny Caccavo/This Way Studios
---
This Way Studios specializes in Audio Post-Production and CD Mastering. In addition, we handle music recording/remixing and radio commercial production with ease and style.

Located in New York City's SoHo district, This Way Studios offers a flexible, creative, high quality alternative to more expensive uptown facilities.

Whether your source is DAT, CD, 1/4" or 1/2" analog, or vintage 3tk, 4tk, 8tk or 16 track tape that needs remixing, we'll give it the musical treatment. Walk out with a fully coded CDR to take to your favorite pressing facility.

Are you an Avid video editor? Your audio files are compatible with our 32 track Protools Digital Audio Workstation. Sweetening? Just walk in with your hard drive of consolidated audio, and walk out with a finished mix. No extra charge for sound effects, or the relaxed downtown feel.

Call us today! 212-431-5894

Keep an eye and ear out for this:

On Rykokisc:

Jack Kerouac Tribute

Any and all fans of Lowell, MA's most famous literary export should get ready for kicks joy darkness, a spoken word tribute album with music devoted to the poetry of Jack Kerouac. Artists ranging from Michael Stipe to Patti Smith to Morphine to John Cale will appear, each performing music and some of Kerouac's "pomes." Keep an eye peeled for the album, released April 8th.

The CD was coordinated from a myriad of sources. Artists were recorded at many different locations: "project" studios, commercial studios, live concerts, livingrooms, on top of the Brooklyn Bridge...all coordinated and mastered at This Way Studios for your listening enjoyment.
---
Where have we been?
Audio-Post:
Long form credits include:

Pets or Meat (Michael Moore's PBS follow up to "Roger and Me")

Eichmann, The Nazi Fugitive (documentary for A&E)

Blood and Iron (three part series for The History Channel)
White Homeland Commando (independent feature)
Babyshakes and the Return of MacDaddy (independent feature)
Short form credits include spots for:
TV Land (launch)
Nick at Nite
Nickelodeon (too numerous to mention)
Planet Reebok
Time-Warner
Cartoon Network
Remixing for Reissue
Credits include:
James Brown "Funk Power - 1970: A Brand New Thang" (Polygram)

"Tive It Up Or Turnit A Loose"
"There Was A Time (I Got To Move)"
"Get Up I Feel Like Being A Sex Machine"

The Spinners "One Of A Kind Love Affair - The Anthology" (Atlantic)

"How Could I Let You Get Away" (live)

Roy Ayers Ubiquity "Live At The Montreux Jazz Festival" (remixed/remastered) (Verve)
James Brown "Foundations Of Funk - A Brand New Bag: 1964-1969" (Polygram)

"Out Of Sight/Bring It Up" (live)
"Cold Sweat" (alternate take)
"The Popcorn"
"Licking Stick-Licking Stick" (live)
"Brother Rapp"
"Mother Popcorn" (live)
CD Mastering credits include:
The Temptations "Anthology" (Motown)
"Shaken Not Stirred" (various artists) (HiFi/Ryko)
Arthur Lyman
Bernabé de Morón "Flamenco España" ((Tradition/Ryko)
Coleman Hawkins "Hawk Talk" (Tradition/Ryko)
Mark Brine "New Blue Yodel" (mixed/mastered) (<re:signed>)
Oil Can "Once Were The Pastures Of Plenty" (Unsigned)
East River Pipe "Poor Fricky" (Merge)
East River Pipe "Mel" (Merge)
Cocktails For Two - Romance with a Twist (HiFi/Rhko/BMG)
Thelonious Monk Institue 10th anniversary tribute (BMG)
---
This Way Studios
503-511 Broadway, Suite 519
New York, NY 10012
212-431-5894
---

When we're not working, we surf like everyone else. Here are some other web sites that I find amusing and informative:
This home page is maintained by Danny Caccavo. Please email me with comments and corrections.
You are visitor number
---
This page last updated on July 14h, 1997.