<!
---
Instant Nostalgia! :-) This web page hasn't been updated since last century. Until I find the time to update, please consider this an interesting illustration of early to mid 90s web culture :-).
---
Don't forget to wipe off your cursor on the virtual welcome mat before coming in...
Don't worry about waking the dog if you click too loudly... she's actually quite friendly.

<! for fun, have a dog bark if they use the welcome mat... >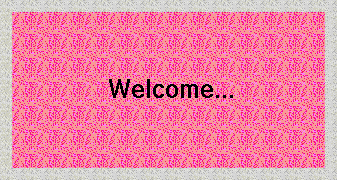 This page is in serious need of an update (last one was several years ago). I don't have time right now, however. (the good news is why I don't have any spare time... a new addition to our family, our wonderful baby daughter :-) )
Anyway, this section is just a quick change to put in a link to a tongue-in-cheek article I wrote that some folks wanted access to... if you're also interested (and have a quirky sense of humor), follow the link to the History of Animation (Parts I and II).




Here is a link to some Java applets I've written in my spare time.


If you're interested in Java, here is a link to Sun's Java Page.




Some other good Java-related sites:
Gamelan's Java Directory
Digital Espresso
JavaWorld Ezine
Java FAQ and other resources
Java 'How do I...' Q&A site





Entrepreneurial...
(Red) Herring
Capital Venture
Upside Magazine

Interesting Papers...

KQML as an Agent Communication Language; Tim Finin, Yannis Labrou and James Mayfield (gzipped postscript)

IETF DRAFT (version 7) for HTTP/1.1; Fielding, Gettys, Mogul, Frystyk, Berners-Lee (gzipped postscript)

IETF DRAFT for Secure Sockets Layer (SSL) Version 3.0; Freier, Karlton, Kocher (gzipped text)

Uniprocessor Garbage Collection Techniques, by Paul R. Wilson (gzipped postscript)



More...