Preparation for Success:
A Rower's Guide to Mental Training
By Sandra S. Dupcak, Psy.D.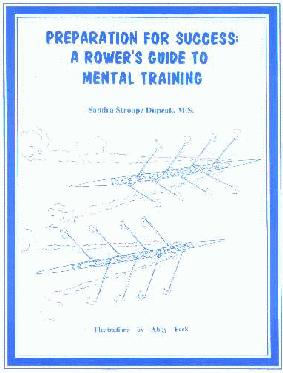 ---
This book is specifically written for rowers, coxswains and their coaches. It is 147 pages full of detailed information on sport psychology as it relates to the sport of rowing. The book introduces the reader to a full spectrum of ideas and suggestions while interspersing helpful exercises which will allow for a complete understanding of the topic at hand. A few of the chapters concentrate on subjects such as visualization, positive thinking, goal setting and relaxation. There are even chapters devoted to the coxswain's role in sport psychology as well as the important tasks for the rowing coach.
While this book is written specifically for rowing the excercises and topics covered are universally applicable to all aspects of sport and even life. If you would like information on my book or would like to order a copy, please contact me.
---
The Mental Edge