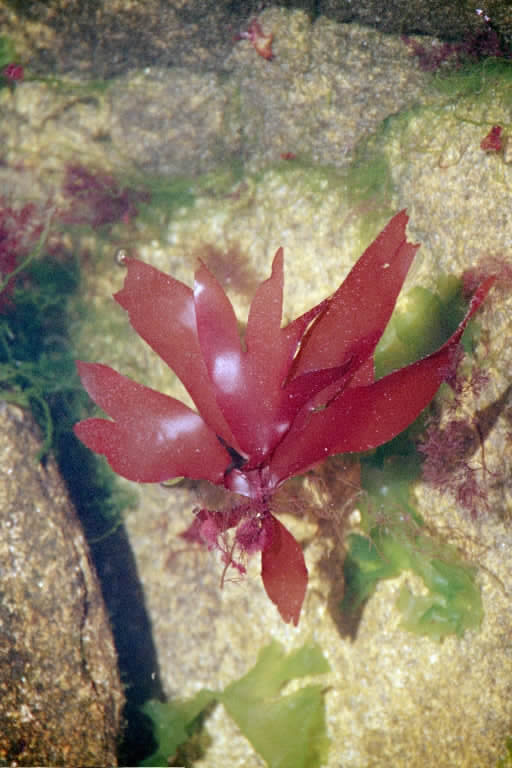 Edible Wild Plant/Mushroom Walks and Talks -
Schedule for the Year 2023.




Dulse Seaweed - Photo by Russ Cohen



Please contact Russ at eatwild@rcn.com or (781) 646-7489 (h) for more information. Click here for information on Russ's foraging book: "Wild Plants I Have Known...and Eaten". Copies of the book will be available at all the "in person" events below. FYI, an excerpt of Russ' book can be read on-line in the Jan/Feb 2005 edition of Spirit of Change Magazine. Click here to see and listen to Russ' October 2013 appearance on NPR affiliate WGBH, including video clips and an interview on Boston Public Radio, about fall foraging opportunities in eastern Massachusetts. Click here to read "Outdoor Dining: Foraging with Russ Cohen", a profile appearing in the September/October 2014 edition of the Appalachian Mountain Club's AMC Outdoors magazine. Read a profile of Russ appearing in Northern Woodlands Magazine's Community Conversations, October, 2020. Watch a segment about Russ that aired on the Chronicle TV show on 7/27/21.
Date
Time
Sponsor(s)
Location
Sat., Feb 11
11:30 AM - 12:30 PM
NOFA/NH Winter Conference
(slide show)
Manchester, NH
Wed., March 15
7:00 PM - 8:30 PM
Bidwell House Museum
(slide show)
online
Thurs. March 23
6:30 PM - 8:00 PM
James A. Tuttle (Antrim Public) Library
(slide show)
Antrim, NH
Thurs. Apr. 20
7:30 PM - 9:00 PM
Connecticut Horticultural Society
(slide show)
West Hartford, CT
Thurs. Apr. 27
6:00PM - 8:00 PM
Charlton Public Library
(slide show)
Charlton, MA
Thurs., May 4
6:00 PM - 8:00 PM
New Ipswich Library
(slide show)
New Ipswich, NH
Mon., May 8
6:00 PM - 7:30 PM
Connolly Branch, Boston Public Library
(slide show)
Jamaica Plain, MA
Tues., May 9
7:00 PM - 8:30 PM
Somerville Growing Center/Mystic-Charles Pollinator Pathways
(slide show)
online
Mon., May 22
4:00 PM - 6:00 PM
North County Land Trust
(walk)
Ashby, MA
Wed. May 24
3:30 PM - 6:00 PM
Gleason (Carlisle Public) Library
(walk)
Carlisle, MA
Wed., May 31
4:00 PM - 6:00 PM
Holly Hill Farm*
(walk)
Cohasset, MA
Wed., June 7
4:30 PM - 6:00 PM
Berkshire Natural Resources Council*
(slide show)
online
Fri., 6/9 - Sun. 6/11
various
International Herb Symposium*
(walk + in-person/online talk)
Norton, MA
Tues., June 13
4:00 PM - 6:00 PM
Bidwell House Museum
(walk)
Monterey, MA
Wed., June 14
6:00 PM - 8:00 PM
Citizens for Lexington Conservation
(walk)
Lexington, MA
Mon., June 19
5:30 PM - 8:00 PM
Mass Audubon's Drumlin Farm Sanctuary*
(walk)
Lincoln, MA
Tues., June 20
4:00 PM - 6:00 PM
Taunton River Watershed Alliance
(walk)
Middleborough, MA
Thurs. June 22
5:30 PM - 7:00 PM
Provincetown Conservation Trust
(slide show)
Provincetown, MA
Tues. July 18
6:30 PM - 8:30 PM
Plymouth Public Library
(slide show)
Plymouth, MA
Thurs. July 20
1:00 PM - 4:00 PM
Audubon Society of Rhode Island*
(walk)
Bristol, RI
Thurs. July 20
6:00 PM - 8:00 PM
Sargent Memorial (Boxborough Public) Library
(walk)
Boxborough, MA
Fri./Sat., July 22/23
T.B.A.
D Acres*
(slide show + walk)
Dorchester, NH
Thurs. Sept. 14
5:00 PM - 7:00 PM
Westhampton Public Library
(walk)
Westhampton, MA
Wed., Oct. 11
10:00 AM - 11:30 AM
Lexington Field and Garden Club
(slide show)
Lexington, MA
Wed., Nov. 8
4:30 PM - 6:00 PM
Holly Hill Farm*
(slide show)
Cohasset, MA
(Additional programs for 2023 will be added here as arrangements are worked out with program sponsors.)
§ = includes a wild foods tasting, cooking demonstration and/or dinner;
# = class is already full
* = It is necessary to pre-register directly with the Sponsor for these events. Click on the link(s) provided for each respective event for more info, or contact the sponsor via the following telephone numbers or emails:
Essex Heritage: (978)-740-0444); Holly Hill Farm (Bruce Frost, bruce@hollyhillfarm.org); Wild Seed Project: (info@wildseedproject.net); D Acres (dacres.permaculturefarm@gmail.com); International Herb Symposium (Kristen Eaton, kristen@unitedplantsavers.org); Berkshire Natural Resouces Council (Mariah Fogg, 413-499-0596 ext. 118); Mass Audubon/Drumlin Farm(Beth Ross, bross@massaudubon.org, (781) 259-2246.
[Note: For those of you who haven't as yet attended one of the outdoor walks/courses, we usually encounter 25-40 different species of edible wild plants (and, in season, pending favorable weather conditions, mushrooms). Keys to the identification of each species are provided, as well as information about its edible portion(s), season(s)of availability, flavor and nutritive value, and some tips on preparation if necessary. Guidelines for safe and environmentally responsible foraging are also provided. Participants often find a jackknife and several bags for collecting samples useful as well as a notebook and pen. Those who have already been on one or more of these walks often find a refresher course of great value. In addition, there is a constantly changing variety of edible wild plants throughout the year, even at the same location, so that different plants are typically encountered on each visit. If you are especially interested in mushrooms (edible and otherwise), you might also want to check out the Boston Mycological Club. ]
Last update: 5/23/2023

---
Information on Russ's foraging book: "Wild Plants I Have Known...and Eaten"
Foraging articles by or about Russ in Mass. Wildlife Magazine, Yankee Magazine, Edible Boston Magazine, AMC Outdoors Magazine, etc.
Russ Cohen's Biography
Comprehensive (as of 1999) Edible Wild Plant etc. Bibliography, plus updated excerpt
Recipes, including "Faux Gumbo" and "100% Wild Salad" as prepared on the PBS Victory Garden TV program
List of Sponsoring Organizations of Russ' foraging programs
---