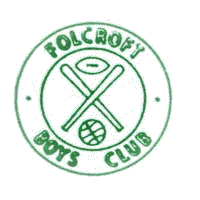 Welcome to the Folcroft Falcons Boys Club website.
---

We are an athletic club located in Folcroft,Delaware County, PA, USA. Which is in the southeastern part of the state, outside of Philadelphia. We offer a variety of sports throughout the whole year for boys 6 to 16 years of age. We have intramural and varsity programs. Our sports include:


FOOTBALL , BASEBALL , BASKETBALL , HOCKEY , and BOWLING

As a club we strive to achieve a structured, well rounded, competitive learning environment. We try to give each child of Folcroft the fundamentals needed to be successful in each sport they play. Also, our kids are taught how to work within a team to achieve their goals, while learning life skills such as individual hard work, dedication and the desire to be the best they can be.
---
PLEASE SIGN UP FOR FOLCROFT FALCONS NEWSLETTER.

THANK YOU TO EVERYONE WHO HELPED OR PARTICIPATED IN THIS YEAR FOLCROFT BOYS CLUB, JOHN A. MOSCHELLA GOLF TOURNAMENT.
IT WAS A GREAT SUCCESS AND ALL THE CREDIT GOES TO YOU.
Our Sponsor page is up and ready. OUR SPONSORS


PLEASE SHOW YOUR SUPPORT TO THESE BUSINESS, THE SUPPORT US.
WITHOUT THEM WE WOULD NOT BE ABLE TO RUN THIS CLUB.

FOLCROFT FALCONS LINKS OF INTEREST
Folcroft Girls Club Delcroft Home & School
Folcroft Boys Club ALUMNI Click Here

Here are some Website Building sites that provide free tools to build your website.
BRAVENET.com Website Building Tools
JavaScript Source
Code Ave.com
Webmonkey Developers Resource
---
Any questions or comments can be mailed to us at
P.O. Box 123
Folcroft, PA 19032
or click the image below



©Folcroft Boys Club ©AWMANN 2004 updated Feb 08