Shirley Gerald Ware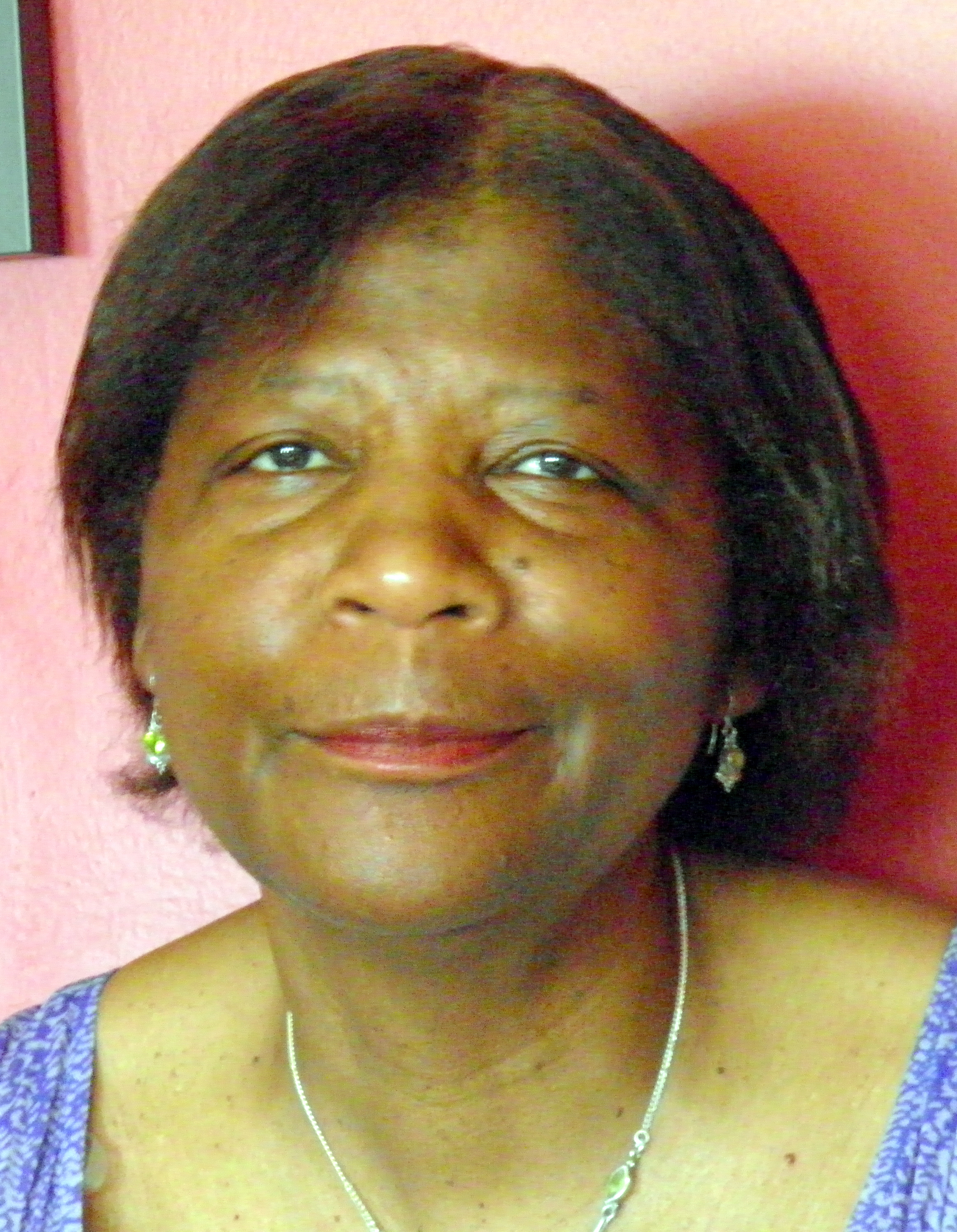 Author-Publisher-Poet
Shirley is the author of seven published books, numberless short stories, articles, poems, book reviews and the publisher of a fourteen years old magazine. Fresh! Literary Magazine is published by Shirley and James Patrick Smith , senior editor and designer. She gives credit to her deceased parents for her ability to write stories. She studied psychology at Boston University and English Writing at Northeastern University. Her eighty novel "Escape"will be published in 2017 it a sequel to her seventh" On the Run." When asked how she come about her stories, she smiles and say, "I just sit down at my computer and the stories just come about. She recently lost her mom at the age of ninety-eight to Alzheimer. She is more determined than ever since her loss to write novels. All of the author's books are available around the world in ten channels, Gardners, Libiro, Baja Libros, Magzler, 3M, National Book, Blackwells, American Book Center, Hive Cepiec/jd.com for purchase and at Amazon, Barnes and noble or from the publishers. You can order an autographed copy from the author. The author just finished writing her ninth poetry book "Brown Bag Poetry." Her tenth young adult novel "The Three of Us," is scheduled for publication in 2022.
"Brown Bag Poetry'' is delightful read. Once again the author uses her cleverness to tell a very beautiful story." Brown Bag Poetry" is a sensation on Face-book and the internet. Once a week the author publishes one of her sort at poem on Face-book for her followers to enjoy. For years she has been writing poems but had no idea they could brighten some one day. Her poems is about everyday life. When asked if she keeps a journal, her reply was yes, but in my head. "Brown Bag Poetry" is available for purchase. Proceeds from the book will be donated to find a curse for Alzheimer. The author's Mom died at the age of ninety-eight from Alzheimer.
Escape is a very moving young adult novel that tells an intriguing story about a family placed in the witness protection program. As the story unfolds, Shirley Gerald Ware brilliantly engages her readers in solving the mystery. Just when you think you have figured out the mystery, she skillfully drops another theory. Young Sally Matthew is portrayed with cleverness and grace. Just when the family thinks they can put their past behind them and live a somewhat normal life, their life is filled with drama. After they settle in their new home and become engaged in the community, they encounter a dilemma that makes it almost impossible to live a fulfilling life. The family is concerned over the mischief and danger The family is concerned over the mischief and danger that has crept into their lives, nearly taking over it. Sally Matthew is a very curious teenager who welcomes a good mystery. Like Lula Mae Gifford Smith, the engaging teen sleuth of Deported and On the Run, she is confronted with a mystery that threatens the well-being of her family. She uses her detective skills to free them from the mystery that looms over them. Her story keeps readers on the edge of their seats. The novel is an engaging page-turner filled with mysteries and theories. Hold onto your seat; Escape is a bumpy ride. Shirley Gerald Ware is currently writing her ninth young adult novel: "Three Friends."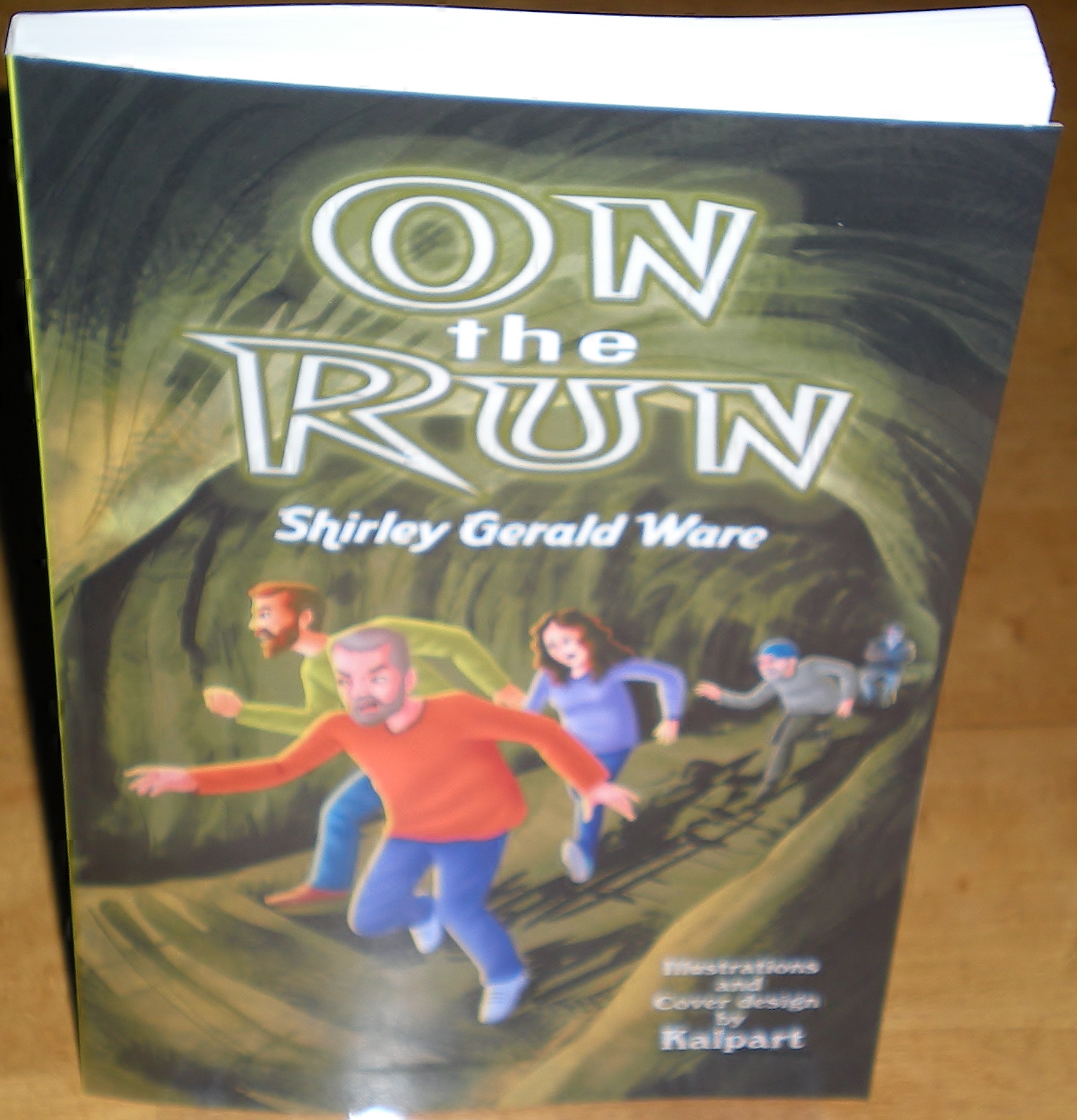 On the Run tells a very gripping story about a young girl that is reunited with her dad after two years of thinking that he is dead. She isn't your ordinary teen. Lula Mae Smith Gifford is determined to find out who her dad is "On the Run" from. This story will keep you engaged all the way to the very end. On the Run is a sequel to Deported. If you read "Deported" you will have a better understanding of the story. Don't get discourage, "On the Run": can be read by itself. Let me know what you think about this book by reviewing it on Amazon.com. Currently, I am writing a sequel to "On the Run," Escape. You will never know where Lula Mae Smith Gifford turns up next.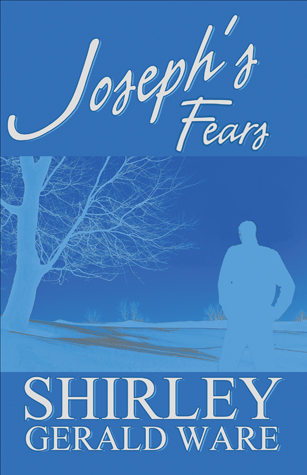 ISBN: 978-1-4626-1281-9
# Pages: 156 pages
$10.00

"Joseph Riley is a privileged teen coming of age in Saratoga, New York. But this is no ordinary teen; despite his high IQ score and his privileged lifestyle, Joseph stoically bears his anxiety that he will one day disappoint his imposing parents. Joseph's Fears is a memorable coming of age story, rich with compelling insight into the privileged world of a troubled teen. He cannot enjoy his teen years for worrying about his parents' daunting expectations, though they are unaware of the pressure he lives with. Joseph's anxiety is similar to that which so many under-privileged teens experience. Parents of all social and economic strata will recognize some aspects of family life, and all will benefit from this extraordinary story. Like so many teens, Joseph simply needed parents who would listen to him."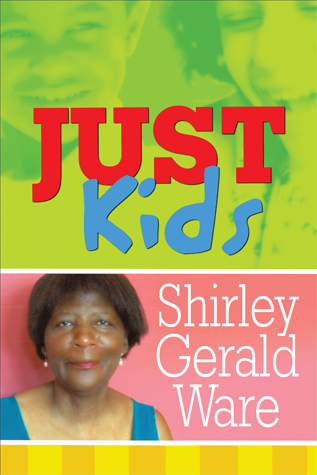 Just Kids
ISBN- 1-42413194-5 Paperback $10.00
ISBN- 978-1424131945 Hardcover
Children are enthralled by stories involving other kids growing up in very different places or in different cultures. Just Kids gives them a collection of such stories. It takes their parents on a journey to help them understand the challenges their children encounter daily. Though they may consider their children mature and smart for their age, these stories alert parents to their children's need to just be children and to act out their feelings, as they discover the world around them. Each Just Kids story paints a clear picture of what it is like to be a child, surrounded by culture and expected to learn how to fit in with a society of peers. Just Kids presents a collection of unique stories to be read and enjoyed by children from ten to sixteen years old. It is a book that can be read at bedtime, in classrooms, or at any appropriate storytelling time.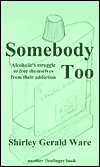 ISBN-087714-275 $6.00
Somebody Too is a very insightful read; it makes one rethink their alcohol intake and reach out to those who have suffered the loss of a loved one from addiction.
"I had it all," he said, with eyes that resembled red-hot coal. His eyes penetrated my soul and sent me into a deep unconsciousness. "I had seen you help many people from a far, please help me select a birthday card for my mother. She is having a birthday party and all her friends will be attending her party." Standing before me, one cold December morning was a man with trembling hands and body smell of rotten meat. He spoke with polish and it was easily seen that the stranger standing before me was an alcoholic that had transcended his past. Time stood still that December morning as I stood dressed in my security guard uniform, trying to prevent thievery from CVS, downtown Boston. It was the beginning of the holiday season and holiday music charms the air, downtown Boston. The sound of holiday music must have triggered a stir in his memory of a life far in the past. As the years passed, his words and his appearance haunted me. His voice saddens my heart, as he was being ushered out of the store by a CVS's manager, his eyes burned like fire in my soul. "I have money," was his parting words, "treat me with respect, I am Somebody Too."
Years passed and the CVS alcoholic occurrence was buried into my self-consciousness. Slowly, I sat helplessly by as my brother's developed a drinking problem. His drinking problem worsens over the years and he became the CVS alcoholic. I stood helpless as Grady looked deep into my eyes smelling of rotten meat and pleading for understanding. "Sis!" He said with a glare of a doomed man, "I had it all, but it has been taken away." Somebody Too is an emotional soul searching read. There are many alcoholics among us today and maybe somebody you know that are considered without self-worth but they're "Somebody Too." Somebody Too is the emotional and soul searching plea of several alcoholics to understand a society that considers them without self-worth.
Copyright © 2009-2011 by S. G. Ware

ISBN-1-564474-163X $5.00
The Final Goodbye: The Struggle to Self-Awareness
From The author Shirley Gerald Ware: The Final Goodbye: The Struggle to Self-Awareness is my struggle to gain control of my life My life became troublesome after the loss of my father at age ten. I was his only girl with five brothers. He was taken away suddenly, without saying goodbye to me. It took him twenty five years to say Goodbye to me after death. It is a good read for all those that have suffered the loss of someone dear to them and for those among us that is trying to gain control of their lives. Read my life's story, it could shorten your journey to self-awareness.
Man in the Basement window"Benjamin Carter has lived all his young life in Wind Worth Massachusetts, a small town ten miles outside of Cambridge. He has always been an energetic and robust teen. Suddenly Ben's comfortable world is turned upside down. His life becomes a total nightmare when he reports to his parents what he has seen in their basement window the silhouette of a tall bearded man. The mystery behind this experience casts doubt in the minds of his classmates, his neighbors and even his parents, who are very prominent in their little community. His mother is a well-known psychiatrist with an established practice, his father a prominent family court judge. They struggle in vain to unearth the reasons behind Ben's storytelling. Once idolized by his parents, with a deserved reputation among their families and neighbors as a truthful kid, Ben is suddenly looked upon as a teen with serious problems. Man in the Basement Window takes its readers through many twists and turns. Just when you think you've solved the mysterious man's identity, the story takes another turn. We meet and explore the rich characterization of all the people who help in shaping young Ben's life, and we might easily conclude that each one of them could be playing a key role in his behavior. Their stories are woven cleverly into the narrative of Ben's life, giving us new insights into the mystery man who haunts Ben's basement late at night, making himself visible only to young Ben .You find you must ask yourself: would you believe your teenager if she told you she saw a man in the basement window, just standing there looking out over the back yard? Would you take into consideration that your teen has always been truthful, giving her the benefit of your doubt? Man in the Basement Window is a very compelling read, filled with skepticism, intrigue and delusion. It is a very engaging novel, both precise and noteworthy, and it will entertain both teens and adults."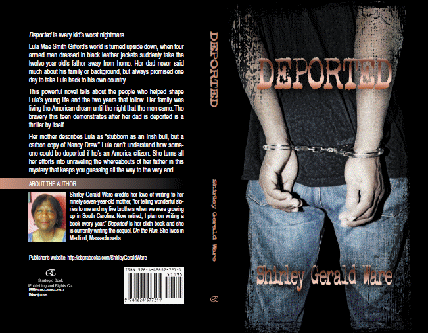 My sixth young adult novel, Deported, has been published by Strategic Book Publishing, Copies are available at Amazon, Barnes and Noble, Strategic Publishing, or autographed copies from the author, Shirley Gerald Ware. For each book sold, a donation will be given to fight Alzheimer's - the terrible disease that took the life of my brother Mack Roy Gerald and has held my ninety-seven year-old mother hostage for many years. Shirley discusses her young adult novel on Blog Talk Radio with host Patrick Morgan July 18, 2014. Please click on the link to listen to the author discuss "Deported." http://www.blogtalkradio.com/authormarketingideasradio/2014/07/18/interview-with-shirley-gerald-w
Book Signings
Starting February 1, 2019, copies of my books can be purchase at "Unique Designs Co-Op Gift Store at the Burlington Mall in Massachusetts. I will be signing copies of my books at "Unique Designs" in April 7, 2019. If you,re planning a trip to the mall stop in and chat with the owners, tell them Shirley sent you.
Please pay by Zelle or send your check or money order for $10.00 (includes free shipping) to the address below for your autographed copy of
The Final Goodbye
Somebody Too
Just Kids
Joseph's Fears
Man in the Basement Window
Brown Bag Poetry
Deported. .
On the Run
Escape
Brown Bag Poetry
Kids-Kids-Kids
Shirley Gerald Ware
318 Fellsway West
Medford, MA 02155
E-mail shirgerald@aol.com