Gail Dines, Ph.D.
Professor, Author and Nationally-acclaimed Lecturer
Please visit and bookmark my
new website Gaildines.com
<![if !vml]>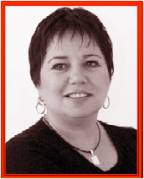 <![endif]>
Gail Dines received her Ph.D. from Salford University in England. She is Professor of Sociology and Women's Studies at Wheelock College in Boston. Dr. Dines is co-editor of the best-selling media textbook, Gender, Race and Class in Media (2nd edition, Sage, 2002), used in over 200 colleges across the country. She is co-author of Pornography: The Production and Consumption of Inequality (Routledge, 1998). Her numerous articles on pornography, the media and violence have appeared in academic journals and books, as well as in magazines and newspapers such as Newsweek, Time, Working Woman, New York Times, Boston Globe, USA Today, Daily Mail (England). Dr. Dines has also been on shows such as Donohue, Sally Jesse Raphael, Entertainment Tonight, and is a frequent guest on radio shows across the country. She is featured in a number of documentary films, including The Strength to Resist: The Media's Impact on Women and Girls from Cambridge Documentary Films. She is a founding member of Stop Porn Culture - an international movement against pornography.
Contact information: Wheelock Office (617) 879-2336 or e-mail: gdines@wheelock.edu
Gail Dines lectures across the country with two dynamic and
thought-provoking
slide presentations.
Gail Dines has published numerous articles in newspapers and journals.
Conference
Pornography and Pop Culture:
Reframing Theory, Re-thinking Activism
March 23-25, 2007, Wheelock College, Boston
You can view opening remarks by Gail Dines and her keynote presentation.
Thanks to everyone who made this recent conference such a success!
Resources
For more resources and information, see:
Stop Porn Culture - an international movement against pornography
Slide Show for community and college educational presentations.
No Porn Northampton – a comprehensive source of articles, information and resources.
Robert Jensen's resource page.
This site is no longer being maintained.
Please visit and bookmark my
new website Gaildines.com