Music Lessons with Henry Hample
Five of my music students at Berchmans Academy, Grand Coteau, La., 2021.
---
"I like you because you help me learn piano, you are great and perfect at music, and that's why you're a great teacher." - L.L., age 7
"I like you because you help me play cool songs." - M.Y., age 8
"My, my, my! I love how good you are with a guitar!" - D.G., age 10
"You are good at not breaking strings." - G.F., age 9
"I love you because you go out of your way to help us." - T.S., age 9
"I love you because you give everyone a chance." - C.S., age 8
"You are the best music teacher in the world." - K.H., age 6

---
I've taught private music lessons to hundreds of kids and adults since 1980. I'm equally comfortable teaching from books or "by ear." Either way, my style of teaching has always been informal, flexible, and fun.
I teach violin, guitar, piano, Cajun accordion, ukulele, banjo, bass guitar, and drums. Students can learn Cajun, country, rock, pop, or classical music, or a combination of these.
I teach at my home in Grand Coteau, La. I also teach on Skype, Zoom, Google Meet, and FaceTime. For more information, please email me.
---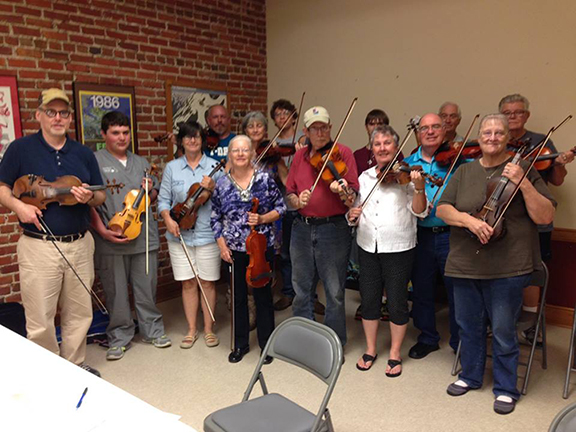 My Cajun fiddle class at the Jean Lafitte Center, Eunice, La., 2014.
---