Oh, how sweet

(no scanner yet people, I'm still working on it!)
Here they are in no particular order- all buddies are equal buddies for me

TOM
Tom is probably my best guy friend. He lives in Brooklyn New York and graduated from highschool this past June. Now he's off the Dartmoth (yes, he's just to damn smart). He's extremly funny, honest, and good if you have a lot of skeletons in your closet. It's safe to say he knows everything there is to know about me. To give you an example of how true blue he is, last year when I got dumped I called him crying at 10pm. "I need chocolate!" I wailed into the phone. Tom had to take the subway 2 hours in, and at midnight he showed up at my doorstep with Ben and Jerries chocolate ice cream.
Now that is what I call a MAN!
Tom gets 2 hearts because he's so loveable (but back off he has a girlfriend) and a nice big, fat COOL, and a monument for the Ice cream we love PHISH FOOD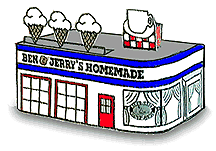 Christian
Chris graduated from KENT about 2 years ago. He was a senior my sophomore year and I seriously thought he was ALL that. Ironically after he left to go to Texas Tec and be part of the ROTC, we got closer and now he calls me, and we talk a lot. He's a drunk not an alcoholic because "alcoholics go to meetings" he says. He's a great guy.
He gets a sweetheart kiss and heart


Damien
I can still remember the time I asked Damien if he was 666 years old. He didn't think it was to funny. Damien is a great guy, I've known him since I was in 8th grade. He too has gone off to college in Canada.. Mcguil? Is that how you spell it? He's a fabulous actor, a snappy dresser, and he'll make you feel happy and beautiful no matter how nasty you truly look. He is super groovy in a far out happening kinda way.
For fearlessly shoping at Banana republic I give him his future star on the hollywood walk of fame and heart for luck.


John
This is my Raver Boy.... Luv of my life, awsome guy.He calls himself an old school raver From back in the day when kids went to raves for raves and didn't go to raves to get high. But hell, John does X so I guess he's no Mr. Innocent. But for always being smooth and making me feel like a princess he's aaaaaall right. My resident computer genius, he goes to Purdue.
For hours of Simpsons trivia and of course his love for me...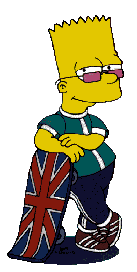 kIRK

Here is my little guy from Kent. He is so cute, but what a temper! I give Kirk lotsa trash but he's super.
Your O-----K Kirk, for your love of rocky horror, army stuff and your explosive temper here's