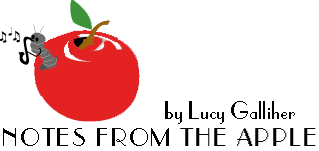 I went to see the world premiere of the Brian Lynch Big Band at the Jazz Gallery in Soho on January 25, 2002. They were dynamite! Lynch is getting his Master's degree in composition at NYU, which culminated in a concert on January 30 at the Black Box Theatre on campus. He is a well-prepared bandleader and has incredible writing skills. After an early career in which he played trumpet with the likes of Art Blakey, Horace Silver and Toshiko Akioshi, Lynch has turned to academics, all the while keeping the flame of Jazz alive.
The Jazz Gallery is a fairly new place on Hudson and Spring Streets in New York City that has really nice dÈcor. You can have a glass of wine and sit in rows facing the bandstand, while looking at art on the walls, if you desire. The night I was there, the Gallery had a full house, not including the 17 musicians!
Brian Lynch's big band consists of: The trumpet section - Tom Marriott, Pedro Rodriguez, Tony Bonsera and Jim O'Connor. On trombones were Conrad Herwig, Doug Beavers, David Marriott and Mike Christianson. In the reed section, the players were: Dave Pietro (alto), John Gordon (alto), Scott Robinson (tenor), Dave Schumacher (bari) and Ron Blake (tenor). The rhythm section included Luis Perdomo, piano; Hans Glawischnig, bass; and Dan Weiss, drums.
They opened up with one of Brian's original tunes, "Peer Pressure," which featured himself on trumpet, Conrad Herwig on trombone, and Luis Perdomo on piano. This was a swing tune with a latin section, played at a medium tempo. The head was composed of some intricate lines, in which the brass and reed sections traded phrases. This was an effective way of catching the listener's ear.
Lynch was on top of it during his solo on "Peer Pressure." He played in a relaxed manner, comfortable with the changes. He built each chorus based on ideas from the one before, and made sure the band came in quietly behind him, gradually increasing in volume during the interlude.
Conrad Herwig is an excellent Jazz soloist. He has a lot of energy, and great chops on the trombone. This guy is a true professional; not only does he do well as an ensemble player, but he understands how to go outside the norm, both rhythmically and harmonically.
The band sounded well-rehearsed and very professional. The pianist, Perdomo, swings in a percussive manner. He allowed the rhythm section to have some space. I thought the shout chorus on "Peer Pressure" sounded really cool. The transitions were executed smoothly. After the last theme was stated, the tune ended with a vamp, with Herwig and Lynch dueling it out on trombone and trumpet.
The next composition was called "Opening Up." This was a softer tune that had a different instrumentation: flutes, flugelhorns, mutes, etc. Even though it was quieter, the groove was a funky Latin that was propelled by the rhythm section. Perdomo took the first solo, developing his ideas on the piano while the band enhanced him with long tones and rhythmic kicks.
The third tune was "One for Marissa" (named for Brian's wife), featuring Ron Blake on tenor. This was another great swinging head. Ron Blake played in a groove that's perfect for a big band. He bounced off the background figures easily, like a tennis player. Lynch had the reeds come in softly, followed by the trombones, and finally the full band brought Blake out of his solo with a flourish.
For the ending of the first set, Lynch wrote a piece called Blues for Kramer Street. Brian played the head with just the rhythm section, after which he conducted the band for a number of soloists. His experience as a player really helps him in a tune like this, he confidently plays a fantastic blues solo, then conducts the band to light a fire behind the other soloists.
Lynch writes in an unusual, fresh style. The ensemble writing is clean and clear. His writing uses many musical devices. He mixes it up with unison lines, counterpoint, and rhythmic harmonic fills. Lynch knows all different styles of music, and his writing obviously reflects this.
---
Back to

Contents Page
Jazz Now Interactive

Copyright Jazz Now, February 2002 issue, all rights reserved
jazzinfo@jazznow.com