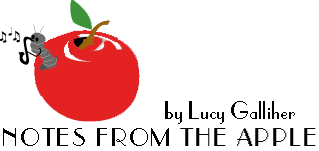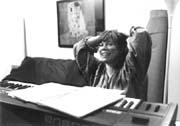 Bills Mays Trio at the Jazz Standard
I saw the group perform at the Jazz Standard one night in December 2002. Bill Mays has also made recent appearances in New York at the Blue Note and at the Knickerbocker Bar and Grill. Bill Mays is on piano, Martin Wind on bass, and Matt Wilson on drums). I finally got the opportunity to interview Bill Mays in January 2003.
I was glad to see that the Jazz Standard is alive and well. The nightclub was closed for renovations for a number of months last year. The Jazz room is spacious, and has a beautiful grand piano. I arrived to catch the second set.
The set began with a tribute to Bill Evans on solo piano. Bill Mays played two of Evans' tunes: "Your Story" and the well-known "Very Early." I was fascinated by his approach to the piano as an instrument. He plucked it, stroked it, played the strings inside, lifted his hands way up high before striking the keys, and generally did a lot of things most Jazz pianists ignore.
Later on, I asked Bill how he got started playing the inside of the piano. He responded, "I think it's best to use it sparingly, if at all. Maybe I do it a little bit at each performance, not that often. When I heard John Cage, Charles Ives and Keith Jarrett, it got me thinking about playing inside the piano. A piano technician friend of mine developed a piece of wood-and-felt that I use to reach inside the piano. I can stop larger groups of strings (from vibrating), rather than using the bottom of the hand on the strings. Depending on where you put it you get a different type of sound- ranging from a synthesized guitar to a funky pop guitar sound. And then if you use your fingers, and stop the strings like you would on a bass or a harp, you can get harmonics, which is a very nice sound. (You can also) pluck the strings, or press the keys silently and strum, a/la Freddie Green. Only those notes will sound (that you have pressed)."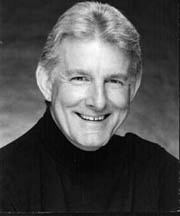 Mays brought up his rhythm section on Harry Warren's "Summer Night," which is featured on the new CD. Mays played the piano in a percussive manner during the introduction, and effectively strummed the strings while holding the pedal down. After that, he went into the head, and was easily leading the group, building up the tension and then releasing it. There were a lot of exchanges taking place between the musicians, but not in the traditional sense of "trading 4's." The bassist and drummer had to watch Mays for the cues, and then proceeded to stretch out on their respective instruments in unusual ways.
"We really play off of each other, in a way that's different from any other trio I play with. Matt Wilson, particularly, is really a percussionist-drummer. He uses the whole set in unusual ways. Sometimes he'll even take the snare drum and turn it over and hold it like a banjo. He's got a wide assortment of shakers and opera gongs." "And (the bass player), Martin Wind is classically trained originally, so he's got a full command of the arco, the col legno (with the wood of the bow)."
Next was "Little Prayer," a composition by the bassist, Martin Wind. This was a more traditional ballad, and all the players were sensitive to the use of space. Windís mastery of the bass was evident during his solo, and he showed great intensity of feeling.
"Comin' Home, Baby" was a funky minor blues, and Mays went into a heavy swing after a complicated head. The band interacted well, following a nod or a gesture from Mays. Keeping their eyes on Mays, the bassist took up the bow while Wilson, the "percussionist-drummer," played snare drum with his hand.
Bill Mays started "A Nightingale Sang in Berkeley Square" with quiet reflection. He then turned the tables by making the tune into an incredible Latin montuno. The drummer let out all the stops on this one, taking a percussion solo on a little tiny cymbal, while Mays strummed the inside of the piano again. They roared into the last head with a fully arranged score that sounded like a big band.
"Someone to Watch Over Me" was a feature for the bassist, but once again Mays surprised the audience by turning it into a blues. It was time for a bebop tune, and Bill Mays' decided to play "Ah Leu Cha" by Charlie Parker, mingled with "Scrapple from the Apple" in an amazing pianistic feat. The reason why this is so complicated is because it's kind of like a Bach Fugue in 3 parts. Miles Davis and Charlie Parker originally played "Ah Leu Cha" as a duet, and Mays imitated both parts, while adding in the line from "Scrapple" with the left hand.
They ended the set with Michel Legrand's "Once Upon a Summertime," which is also on Mays' recent CD. Altogether it was an inspiring evening, and not just for the pianists in the audience. Everyone gave the Bill Mays Trio a standing ovation.
---
Interview with Bill Mays
Mays started his musical career in the Navy, first in Washington, D.C., then San Diego, where he spent the next four years. It was a great training ground for his subsequent commercial work in Los Angeles. It was pretty constant for 10 years.
Among Bill's influences in music were the pianists Jimmy Rowles and Horace Silver. He said, "When I moved to LA, I introduced myself (to Rowles), and he gave me some informal lessons. Most of the lessons were going to hear him play and watching him. Because he had a way of touching the piano, it was like nobody else, maybe it was similar to Hank Jones. But it was really his own thing, and he had a special way of pedaling. He was one of the pianists who could make an out of tune piano really sound less out of tune than it was."
From meeting Jimmy Rowles, Bill got a chance to meet and work with Sarah Vaughn. He recorded as a sideman on her album, "A Time in My Life." About his encounter with Sassy, Mays said, "Rowles was a big influence on me as a player. Jimmy introduced us, and Sarah needed an accompanist in 1972, I went over to her house, and she pulled out a big thick book of arrangements, and I thought 'we're going to be here for three days.' We rehearsed for about 30 minutes, then said 'You've got the job, let's eat,' and she proceeded to make a big, home-cooked meal for me."
Mays played on soundtracks to a number of movies and TV soundtracks, among them "Annie," "Being John Malkovich" "Frida," "Late Night with Jay Leno," "Sleepless in Seattle" and "Superman." He played the piano, harpsichord, organ, synthesizer and other keyboard instruments for these projects.
"I started doing studio work in the early 1970's in Hollywood, and at that time there were very few synthesizers, virtually none, and when they first came on the scene they were analog, instead of digital, which means that you had to learn to program sound. It didn't come out of the box with the pre-determined sounds (like the keyboards do today), and so part of the keyboard players' job increasingly became that of being a synthesizer programmer. On any given day, you might be asked to play a Fender Rhodes, or a Yamaha organ, a 'tack piano' (one of those uprights that you put thumbtacks in, producing a 'barrelhouse' type of sound). And, even a celeste is still used a lot, because it has a special color to it."
I wanted to know more about the harpsichord. "Do you find the harpsichord difficult to play, in comparison to the piano?" He said, "The touch is so different, given the fact that it's not a struck instrument, it's plucked. When you play the piano, you have different gradations of touch that will affect the sound. But with the harpsichord, no matter how soft or hard you press the key you get the same sound. It does take a fair amount of practice to get used to the action."
I asked Bill about some of his compositions. In particular, I enjoyed listening to his Jazz Version of the Nutcracker Suite on CD. It was co-produced by Masuo Yoshiaki, a guitarist and recording engineer. They recorded it about 10 years ago. He's been playing the Nutcracker recently: at the 92nd Street Y last year, and at a couple of big concerts in Canada in December. Bill described the instrumentation for me. "The Nutcracker is made up of 4 woodwinds, soprano, alto, tenor and bari sax, and they all double on flutes and clarinets. It really sounds like a little big band." Yoshiaki and Mays performed together recently at the Blue Note, for their "East Meets West" Jazz series.
He enjoys writing Classical music mixed with Jazz. Bill composed a suite for John Goldsby, bassist, and some suites for flute and piano. He told me he learns a lot by consulting players. He wrote some big band material for Carnegie Hall Jazz Band, Marvin Stamm, and even the Mozart festival.
Before computer music software like "Finale," orchestration was all done by hand. "When I compose, I really prefer composing with pencil and paper, there's something physically about having the score in front of me, whether it's a small group or a big band. When I orchestrate, I do that from my handwritten score into the computer."
Bill Mays has accompanied a number of singers, among them Morgana King, Mark Murphy, Frank Sinatra and Mel Torme. When he moved to New York, he played with people he'd always wanted to play with, Al Cohn, Mel Lewis, Gerry Mulligan, Red Mitchell. He was with Mulligan for about 8 years, mostly quartet, but sometimes with a big band.
Mays has released his eleventh CD recording as a leader, "Summer Sketches" on Palmetto Records, and is working on a twelfth one (entitled "Going Home," to be coming out in March). Both albums feature the Bill Mays Trio, and are theme albums (like the earlier recording "Mays in Manhattan"). I would highly recommend readers to take a listen to the innovative Bill Mays.
by Lucy Galliher
---
Back to

Contents Page
Jazz Now Interactive

Copyright Jazz Now, February 2003 issue, all rights reserved
jazzinfo@jazznow.com