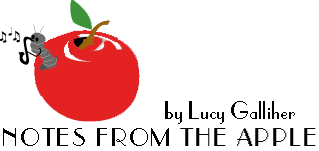 February 22nd of this year was a propitious date 2/22/2002. In this case it was a lucky number, because I went to the Lenox Lounge in Harlem and heard the fabulous Earl May Quartet. I'm going to tell you about the club and the music.
The Lenox Lounge did a great job of fixing up the place. (See Jazz Now "Notes from the Apple," March '99 and May '99) The owner, Alvin Reed, finished the refurbishment in April, 2000. They have two main rooms: a front area which has a bar and juke-box, and a back room with a restaurant, a nice new Yamaha Grand piano, leather seats, and a better sound system. The restoration of the "Zebra Room" included a new floor and a vinyl ceiling with the original upside-down ashtrays. (The ashtrays are tacked to the ceiling!) Business went down after the 9/11 tragedy, so it was lucky that they had the front room, where regulars continue to patronize the nightclub.
The Lenox Lounge has quite a distinguished reputation. Billie Holliday used to hang out there, and a booth was christened for her. Movies, TV-shows and videos have been made at the Lenox Lounge. The musicians on this great evening of Jazz were Earl May, bass; David Glaser, alto sax; Larry Ham -- piano and the legendary Eddie Locke on drums. Eddie Locke is also in the famous Jazz picture, "A Great Day in Harlem," which hangs on the wall at the Lenox Lounge.
They opened up the night with "If I Should Lose You." This song had a relaxed feel and a cocktail sound. Larry Ham is a real bebopper, he studied with Barry Harris and has great technique, which is reminiscent of Bud Powell. On this tune, he used such devices as double-time triplets and fast, smooth scales. May played a cool, melodic solo on bass in "If I Should Lose You."
Larry introduced David Glaser on alto for the second tune, "Lady Be Good." This was an up-tempo swing with a 2-beat feel. Glaser has the same relaxed expression as Ham, and I began to understand why Earl May told me that "the band gelled right away." Locke is such a strong drummer that it makes it easy for the rest of them. The audience burst into applause after an extended drum solo.
This piece was followed by "Poor Butterfly," which featured the alto saxophonist. It started out with just sax and piano, then the band came in really laid back on the second chorus, providing a solid base for Glaser to soar over. The rhythm section accompanied him as if they were playing in a big band. Ham's solo on "Poor Butterfly" was a flowery one, filled with tremolos and two-handed chords. Earl May brought the heartbeat back down with a sensitive bass solo, adding the arco at the end.
The Earl May Quartet played several Charlie Parker tunes during the evening, including "Moose the Mooch" and "Donna Lee," as well as a blues head, the entire quartet being comfortable in both swing and bebop styles. They included familiar standards such as "I'm in the Mood for Love" and "Laura."
Born and raised in New York, May had a chance to play with a lot of great Jazz musicians, including Miles Davis, Billy Taylor, Gloria Lynne, Frank Foster and Dizzy Gillespie.
Earl May never considered himself a soloist, even though he has an impeccable sense of time and swing. Alvin Reed at the Lenox Lounge offered him the chance to lead his own group at a New York Jazz club, because Reed likes to bring in people who don't always get the recognition they deserve. He made a very wise choice in this case.
---
Back to

Contents Page
Jazz Now Interactive

Copyright Jazz Now, March 2002 issue, all rights reserved
jazzinfo@jazznow.com