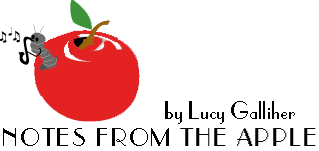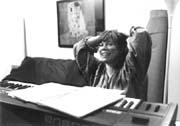 Kenny Barron Sextet at Dizzy's Club Coca-Cola in New York City, May 2005
The Kenny Barron Festival during the month of April at Dizzy's featured different assortments of musicians over a period of three weeks. The night I went, Jazz pianist extraordinaire Kenny Barron corralled a group that consisted of: himself on piano, Vincent Herring on alto sax, Jeremy Pelt on trumpet, Dayna Stephens on tenor sax, Kiyoshi Kitagawa on bass and Victor Lewis on drums.
The Artistic Administrator of Dizzy's is Todd Barkan, who readers may remember as impresario of Keystone Korner in San Francisco, many years ago. He and manager Roland Chassange helped to create a relaxing atmosphere at Dizzy's, by providing great music, good service and adopting a quiet policy during the sets.
They began the set with a Barron original, entitled "Um Beijo," which means "A Kiss" in Portuguese. Pelt started in on flugelhorn, playing very softly. Kenny accompanied him with some beautiful harmonies during the head. The trumpet solo kept the audience's interest, as Victor accompanied Jeremy perfectly on the drums, throwing in accents and anticipating the trumpet's phrasing. Vincent's solo on alto was thoughtful, bringing the volume down with staccato licks and spaces. He gradually developed his ideas, and once again the drummer kept right up with him, changing the feel slightly for each soloist.
"Open Windows," another composition by Kenny Barron, was next. This piece comes out of the Coltrane tradition, with a complicated drumbeat that continued to show off Victor Lewis' incredible mastery of his instrument. Dayna Stephens was more in his element here, and wowed the audience with a wide range of expression on tenor. Kiyoshi held down the beat on bass, offered some funky background licks, and helped to transport people back to the transcendental sound of the 1960s.
Kenny was "Mr. Smooth" on this particular night. He can play in any style, and coordinated the set with wonderful dynamics. At one point, he was comping strongly with powerful chords, then swiftly coordinated the bassist and drummer to switch the feel to a lighter tone, and finally stretched out and developed a modal solo, clearly and crisply.
The beautiful ballad "Blame It on My Youth" was a feature for Jeremy Pelt. The trumpeter has perfect intonation, fast fingers and a laid-back manner. He has a great future ahead of him, and I would recommend readers to check him out.
Altogether, the Kenny Barron Sextet was superb. Hal Leonard has published a book entitled The Kenny Barron Songbook, which would be helpful in understanding the complexities of Kenny's music.

---
Back to

Contents Page
Jazz Now Interactive

Copyright Jazz Now, June 2005 edition, all rights reserved
jazznow@sbcglobal.net