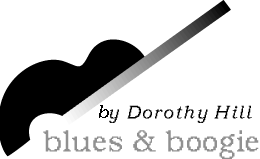 W. C. Handy Awards
The Blues Foundation held a 2005 Hall of Fame Inductees ceremony on May 4, 2005 which honored Ike Turner among others. Pinetop Perkins was inducted with the Lifetime Achievement Award (after twelve consecutive Handy awards in the piano category, Perkins had voluntarily withdrawn his name from further consideration). Another inductee of note was the 1951 single "Black Night" by Charles Brown.
After that event, many of the musicians partied in the Trolley Stop Lounge of the Marriott Hotel. The house band included incendiary vocalist Barbara Blue and her band. A highlight of the evening was Popsy Dixon, drummer with The Holmes Brothers, who stepped away from the drums and captivated the audience with his soulful gospel-infused vocal delivery with Willie "Big Eyes" Smith on drums. Guitarist/vocalist Kenny Neal heated things up with his swamp blues jamming. A group of us, including the aforementioned Dixon and Neal, then headed to B. B. King's Club on Beale Street where the jamming and partying continued.

Popsy Dixon

Kenny Neal


On May 5, 2005, almost 1,200 blues lovers congregated at the Cook Convention Center in Memphis, Tennessee to celebrate the 26th annual W. C. Handy awards ceremony. The incredible list of performers added up to over 40 of the most acclaimed blues musicians which included the seasoned and the up and coming.

The festivities began with a pre-show party where celebrants could take part in a silent auction of blues photographs and memorabilia. This was a unique opportunity to network with representatives of record companies, blues societies and other blues fans from around the world. The highlight of this portion of the program was a performance by Diunna Greenleaf and Blue Mercy Band, winners of the 2005 International Blues Challenge. Greenleaf is an immensely talented vocalist who enthralled the crowd with her gospel-infused blues and electric stage presence.

The awards show setting was huge with tables of ten spread as far as one could see where dinner was served while we were treated to solo piano performances by Mitch Woods, Dave Maxwell and John Cleary. Opening the show, the Calvin Owens Blues Orchestra comprising seventeen musicians kept the diners entertained with their big band sound of Jazz-infused blues.

Paul Oscher

The presentation of announcing the winners of awards was bunched together in such a way that it was confusing and not very interesting. The emphasis of the evening was on the musical performances which were star-studded and mind-boggling in diversity. Paul Oscher, master harmonica player, did a solo performance which included a tune on a bass harmonica which caught everyone's attention. How much better can it get than to have David "Honeyboy" Edwards (winner of Acoustic Blues Artist) followed by Robert Lockwood, Jr. on one stage. Add to that, a special tribute to Pinetop Perkins (winner of Traditional Blues Album "Ladies Man") presented to him by Marcia Ball (winner for Blues Keyboards). This tribute included a moving video that culminated in a performance with Perkins joined by Bob Margolin on guitar (winner for Blues Guitar), Willie "Big Eyes" Smith on drums (winner for Blues Drummer) and Mookie Brill on bass. Hubert Sumlin, legendary Chicago guitarist, then joined the band for a stimulating rendering of "Built For Comfort." A spectacular performance was a "musical chairs" by pianists Mitch Woods, Marcia Ball, Ann Rabson, Jon Cleary and Dave Maxwell jumping back and forth between two grand pianos. Big Joe Duskin (nominated for Comeback Blues Album of the Year) was slow and soulful on his rendition of "Betty and Dupree."

One of the favorites of the evening was Mavis Staples now enjoying a career rejuvenation who was a winner in three categories and delighted the audience with her heart-rending vocals. A memorable performance was that of Kenny Neal and Billy Branch, winners of the Acoustic Blues Album award for their CD "Double Take," who brought Chicago guitarist and vocalist Lurrie Bell to the stage for a tune. The Holmes Brothers were honored as the Best Blues Band and their stage presentation featured guitarist/vocalist Wendell Holmes doing his nominated composition "Run Myself Out Of Town" with Popsy Dixon on drums (nominated for Best Drummer) and Sherman Holmes on bass (nominated for Best Bass Player).

Other winners included B. B. King for Blues Entertainer (who was not present) and Bobby Rush for Male Soul Blues Artist (who chose not to perform due to lack of time). The New Artist Debut award went to John Lee Hooker, Jr. for his CD "Blues With A Vengeance." Koko Taylor, Charlie Musselwhite, Shemekia Copeland, Willie Kent, Roomful of Blues and Robert Randolph were also notable winners.

The Blues Foundation is a non-profit organization dedicated to keeping blues alive and this art form could not have been more vital on this extravaganza of an evening.
Fruteland Jackson

Center for Southern Folklore

The next evening, there was a special show dubbed Memphis Mojo Ramble at the Center for Southern Folklore featuring Paul Oscher, Fruteland Jackson and Kenny "Blues Boss" Wayne. This cultural center is filled with blues photographs and quilts hung on the walls.

Paul Oscher opened the show with a solo performance on guitar and harmonica rack. His composition of "Low Down Blues" is a country blues which he poured into with inventive guitar licks and inspirational vocals. His rendition of "Georgia On My Mind" was sweet and lovely. Boogie pianist Dave Maxwell joined Oscher on a frolicsome version of "Honey Bee."

Fruteland Jackson, acoustic blues artist, oral historian and blues educator, enlivened his set with little tidbits that would then lead into songs about the realities of having the blues. He opened with the tune "Long Distance Love Affair" on guitar and vocals which he prefaced with a personal tale. His rendering of "Sometimes Bad Man Blues" was delightful on vocals and "walking" guitar style. Jackson is a captivating performer who certainly had the audience enraptured on this evening.
---
Clarksdale, Mississippi
The sleepy little town of Clarksdale is steeped in Delta blues, once the home of W. C. Handy, Muddy Waters, Robert Johnson, Howlin' Wolf, John Lee Hooker to name a few. You can feel the spirit as soon as you pass the Crossroads, the intersection of Highways 49 and 61. A stay at the Shack-up Inn on the Hopson Plantation is a must to get the full flavor of the region. Pinetop Perkins worked at Hopson as a youth and one of the renovated sharecropper shacks is dedicated to him. The plantation buildings have been modernized for comfort but retain a rustic character with antique farm equipment on display throughout the extensive grounds. Bill Talbot, one of the proprietors, is a delightful host who greets everyone like he has known them forever.
A visit to the wonderful Cat Head Delta Blues & Folk Art store is another must on the list of things to do in Clarksdale. This is a treasure trove for blues lovers full of folk art, CD's, books, posters and blues souvenirs. Proprietors Jennifer and Roger Stolle are knowledgeable about everything happening in the area and Roger sends out a weekly e-mail newsletter to subscribers keeping them updated on local events. This a rich resource for blues fans which is unique and these two transplanted Northerners have contributed immensely to the region with their dedication to Delta blues and local artists.
---

Ground Zero Blues Club
| | |
| --- | --- |
| The show at Ground Zero Blues Club on Saturday night was anticipated to be a highlight of the trip and it did not disappoint. This large juke-joint style club is raunchy and authentic with every inch of the walls, tables and anything one could write on autographed by those who visit. We were disappointed that co-owner, actor Morgan Freeman, was out of town. But co-owner, Bill Luckett, made everyone feel at home and introduced me to his friends from Santa Rosa, California who remarked that they had seen me at a blues event recently in their area. The show was billed as the Big George Brock Homecoming Birthday Blues Bash and also featured James "Super Chikan" Johnson. | "Super Chikan" Johnson |
| Big George Brock | "Super Chikan" Johnson got his name from his childhood fascination with chickens and uses the phrase "shoot that thang" liberally throughout his performances. Super Chikan is also an incredible artist who fashions his guitars out of gas cans which are decorated beautifully. Johnson reflects an enthusiasm and lively sense of humor on stage which is totally engaging. Johnson got the show on the road accompanied by a keyboard player on "Low Down Dirty Blues" on guitar and vocals and using his feet to drive the melody. His upbeat country blues rendition of "Tin Top Shack" was soulful. A highlight of his performance was on a mid-tempo shuffle version of "Meet Me At The Crossroads" on which his guitar riffs were percussive and amazingly inventive. |
| Big George Brock's band included wonderful vocalist, Clarine Wagner, who started things off with her version of "Respect Yourself." W. C. Handy nominee Nora Jean Bruso who has been touted as the next Koko Taylor jammed with the band with a show-stopping performance that demonstrated why she has been getting rave reviews for her incredible vocal range and Chicago blues style. Big George Brock propped himself on a stool with his flashy outfit befitting a bluesman of 74 years. Brock's delivery on harmonica captured a raw energy and his powerful vocals were gritty and dynamic. Drawing heavily on covers, Brock's interpretation of blues traversed a wide range including a beautiful rendition of "Going Down South" and a tantalizing version of "I've Got My Brand On You." This evening was rough, tough raw blues so electrifying that it almost made me want to move to Mississippi! (Editor: please don't go!) | Big Beorge Brock and Nora Jean Bruso |
---
Red's Lounge
Red's is a real roadhouse type blues joint with no signage and a pool table in the back. I learned on my last visit to this place that if you want anything other than beer or soda, you bring your own bottle. On Sunday night, the joint was jumping with local musicians jamming. The show opened with Gasman Jones doing vocals on "Everyday I Have The Blues" accompanied by Terry "Big T" Williams on guitar. Williams is an extraordinary guitarist who utilizes a chicken scratch technique to great effect. This was downhome blues at its best that appealed to the dancers who took to the floor. As the evening progressed, Spider Webb took a turn on vocals. Guitarist Lightnin' Malcolm who lived in the Bay Area for a while has since moved to Clarksdale. He sat in the middle of the floor which served as a stage accompanied by Jimbo Mathus, former front man for the Squirrel Nut Zippers and guitarist for Buddy Guy, on drums. Mathus recently returned to his Mississippi roots to open Delta Recording Service in Clarksdale and his studio has become quite popular with a number of international stars such as Elvis Costello. Malcolm displayed a haunting quality on vocals and inventive guitar styling that is steeped in the Mississippi Delta style.

When you are in the Delta, the music just sounds more pure and real and that spirit permeates the atmosphere at Ground Zero and Red's Lounge. It is definitely blues lover's heaven.

"Big T." Williams

Jimbo Mathus

Lightin' Malcolm
---
John Lee Hooker, Jr.
| | |
| --- | --- |
| Upon my return from the Delta, I was curious about the fact that John Lee Hooker, Jr. had won a W. C. Handy award and been nominated for a Grammy since I had not been impressed with his performances on previous occasions early in his career. So, I made it a point to check out him out at Biscuits & Blues and, to my delight, he put on a rousing show. His polished band consisted of Craig Robinson on bass, Jeff Horan on guitar and newcomer to the band Michael Skinner on drums. Hooker's vocal delivery was soulful with deep, clear phrasing and his composition of "The Blues Ain't Nothing But a Pimp" was funky blues at its best. I was astounded at the depth of his performance and his easy way of relating to the audience. John Lee Hooker, Jr. is definitely not a clone of his father but is forging his own path in the music. | |
Photos and article by Dorothy L. Hill
---
Back to

Contents Page
Jazz Now Interactive

Copyright Jazz Now, June 2005 edition, all rights reserved
jazznow@sbcglobal.net