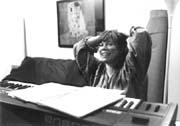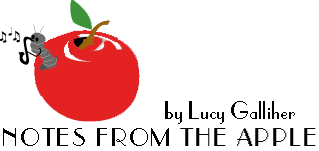 This time of year, spring and summer, brings lots of Jazz festivals to the Big Apple. I'm going to let readers know about a less common event, the Austrian Cultural Forum's Mostly Jazz Festival at the end of May, 2002. I attended two of their free performances, the former featuring bassist Peter Herbert's quintet, and the latter a duo concert of Wolfgang Muthspiel (guitar) and Joe Zawinul (keyboards).
The Austrian Cultural Forum has a new space (they had the opening on April 18th of this year) at 11 East 52nd Street in Manhattan; a thin, tall building that curates a number of concerts and exhibits. All of their events are open to the public. The concert hall had nice acoustics, along with a Bosendorfer grand piano. Peter Herbert has lived in New York since 1989, and he has played with such notable musicians and groups as John Abercrombie, the Vienna Art Orchestra, the John Clark Octet, Art Farmer and Woody Shaw.
Peter Herbert is a well-educated, masterful bass player. He has a CD based on the style of Bach, called A Chromatic Universe (the name of the CD, on the label "Between the Lines"). Generating many of ideas on this CD is a tone row, using the notes Bb-A-C-H (which in Europe is B natural). Herbert is a trained classical musician who also plays Jazz, and about 30, 40% of his music is improvised. The rest of it is composed, and the musicians who played on his recent CD were also featured at this performance. They were: Ingrid Jensen on trumpet, Carol Robinson on bass clarinet, Marc Copland on piano, and Kenny Wollesen on drums.
This performance had me mesmerized. The musicians worked hard together perfecting this complicated music, and played really well together as a group, with Jensen providing the Jazziest element on trumpet. The first piece I heard was a rendition of a D minor fugue. The head was full of ideas and pleasant to listen to, but I was really wowed by the incredible flugelhorn solo, where Jensen showed off her amazing chops.
This was just a preliminary to what came next: Herbert started the next tune with an extended solo with arco, he can do some very unusual movements and make the bass sing with his bowing. In the middle of his solo, the drummer dropped something and everyone laughed, including the audience, because we had all been listening so seriously.
The music that followed sounded like a movie score; there were weird percussive sounds, and ensemble work that reminded me of the "Pink Panther," I suppose because Herbert composed these comical lines that were coming from the bass clarinet. For a long time the intensity built up, again with the trumpet soloing over it all. Jensen made effective use of the cup mute, after which she let loose and played with abandonment. The tune ended with the group turning the swing feel into straight eighths, lengthening the tones, and gradually sounded haunting.
The next piece of music was composed in a modern classical style, a duet with the two horns that sounded like a conversation punctuated by percussive elements emanating from the bass and drums. Finally the pianist entered, playing deliberate repeated figures, but out of tempo. It was all written out, and very intellectual. However, I've got to give credit to Herbert. He got his emotions into it, slapping the strings of his bass and making it sound like insects with the bow.
Wollesen then played an extended drum solo on an ancient set. In other words, his drumset was antique, and he could get some strange sounds from it. Again, the way the rest of the band entered was interesting; they had worked out a lot of these concepts from making the CD together. The pianist Copland played some fast runs in the right hand, playing harmonies with the left. The bassist and drummer came in with accents, egging him on. Then the trumpet and bass clarinet players soloed at the same time! After a climax, we were treated to yet another drum feature with a lot of cymbal-work.
The following night I heard Joe Zawinul and Wolfgang Muthspiel. They both had contemporary instruments ñ synthesizers, digital delays, an open electric guitar with no soundboard. Muthspiel opened the set with a quiet, thoughtful piece that reminded me of Segovia. He clearly segued into a motif that he experimented with in different ways - changing up the rhythms, going from strumming to using a pick. Then, he set up a loop with a bass line and percussive sounds, and began improvising along with it.
Zawinul jumped out from backstage, joining in by trading licks on keyboards (one was a Korg Prophecy) with Muthspeilís guitar. Joe had at least 4 keyboards that he experimented with, just like in the old days with Weather Report. He has them all on different settings, and can change them at will (bass synth, sound effects, etc.). They continued to play off the loop until Zawinul decided to go in a different direction.
Our attention turned to Mr. Zawinul, as he segued into a slow tempo, setting up a melody and pads, paving the way for the guitar to come in with an improvisation. Joe made a lot of eye contact with his partner, cueing him with accents and unusual chords. Eventually he pushed the play button on the drum machine, and accompanied himself with some scat-singing in a Middle-Eastern flavor.
Altogether, it was an unusual way to experience a concert. The combination of these elements and the expertise of Muthspiel and Zawinul made it enjoyable. The musicians played tastefully and managed not to get in each other's way. Hats off to the Austrian Government for providing concerts like these free of charge!
by Lucy Galliher