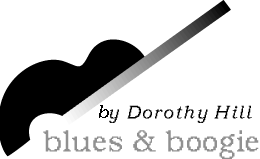 Monterey Bay Blues Festival 2005
On the cool weekend of June 24, 25, and 26, 2005, the Monterey Bay Blues Festival celebrated its twentieth year of keeping the blues alive. Grounds passes allowed patrons to enjoy the many acts on the two outer stages. The hard-core fans in the Main Arena were treated with images of the performers from two jumbo screens set up on either end of the stage along with an improved sound system this year.
Friday night's festivities featured a seventies Soul Jam. Remember Jimmie "J.J." Walker from the hit television show Good Times? Well, there he was emceeing the show, looking sharp in a blue suit and doing a light comedy routine along with his introductions. The audience embraced the memories evoked by The Stylistics, The Chi-Lites, The Delphonics, The Persuaders, Peaches and Herb (with a new Peaches), and Heatwave. "Boogie Night" performed by Heatwave got an enormous response from those who fondly remembered this disco-era tune. It was nostalgia time, and soul devotees got their money's worth this Friday evening.
Meanwhile, on the outer two stages, the music flowed. The group Off the Hook held forth on the Garden Stage with a set that was heavily influenced with R&B and funk. On the President's Stage, Ms. Peaches in a bright red dress was a standout blues shouter backed up by the VIP Band. Ms. Peaches, who hails from Dallas, revealed that she had been a backup singer with the late Johnny Taylor, who had encouraged her to go solo. Her inventive rendition of "Big Leg Woman" was superb.
The next set on this stage was blues singer Willie G who has a mean blues yodel and knows how to energize a crowd. Backed up by the Sweet Meat horns of Carl Green and John Middleton, this was an outstanding exhibition of good downhome blues.
Saturday morning's program on the Main Stage featured the winner of the fourth annual Battle of Blues contest, Big Mo and the Full Moon Band, who entertained the arriving audience with a blend of rock-blues. On the President's Stage, Las Vegas-based vocalist Moody Scott exhibited great stage presence in his set and a repertoire which leaned heavily on standard blues tunes. He put a different twist on "Everyday I Have the Damn Blues" and closed out with a funky hip-hop tune entitled "Bustin' Out of the Ghetto." This was an intriguing performance by a real veteran of the blues.
| | |
| --- | --- |
| Moody Scott | Michael Hill |
The next act on the President's Stage was one which I eagerly anticipated after seeing Michael Hill in San Francisco some months ago. Hill gave us a good taste of uncompromising New York urban blues on his composition of "New York State of Blues." The trio, dubbed Michael Hill's Blues Mob, consisted of Hill on vocals and guitar, Bill McClelland on drums, and Michael Griot on bass. Hill's blistering guitar attack and powerful vocal skill gave each song an exciting edge. Their scorching set mesmerized the audience on this day in what was one of the more refreshingly adventurous acts of the festival.
Then it was back to the Main Stage to catch organist/vocalist Billy Preston, who is best known for his association with the Beatles. Preston paid tribute on several tunes to Ray Charles with whom he performed for three years and then launched into a set bursting with soulfully expressed vocals and dramatic organ phrasing. "You Are So Beautiful" was a highlight of his performance. Although this wasn't the blues, it was a memorable musical experience.
| | | |
| --- | --- | --- |
| Billy Preston | Barbara Morrison and Sista Monica | Shemekia Copeland |
Chris Cain opened up the evening performances and was awarded the Monterey Bay Blues Artist of the Year. The Main Stage performance of Barbara Morrison and Sista Monica was a marriage of Jazz and blues in an imaginative exercise of vocal prowess. Morrison's beautiful rendition of "All Blues" got the ball rolling, and Sista Monica mixed it up with her soulful composition "Can't Keep a Good Woman Down." This duo brought the house down with their vivacity and witty camaraderie.
Shemekia Copeland has moved beyond just being the daughter of the late Johnny Clyde Copeland as she put it to song, "I Got the Blues!" This was a high-carb performance which displayed the maturity Copeland has gained along with notoriety as the woman who will carry the blues into the future. Her vocal delivery on "Livin' on Love" was intensely deliberate. Copeland's command of the stage and powerhouse performance convinced me that she is one of the brightest stars on the horizon.
| | |
| --- | --- |
| Buddy Guy | The Neal Family |
The legendary Buddy Guy closed out the Main Stage show on Saturday night. Guy was inducted into the Rock and Roll Hall of Fame this year, and his musical influence has led to star status. Wearing a floppy hat and casually dressed this evening, he served up a diverse menu of Buddy Guy! His nod to the blues included a turn on "Stormy Monday." Guy covered his tune "Feels like Rain" with a slow and soulful vocal which he intensified with a cluster of sounds on guitar. He showed flashes of brilliance on guitar, but Guy's playfulness on stage gets little tiresome and is not worthy of his artistic abilities.
Gospel is traditional for Sunday, and the group Endurance delivered their inspirational message on the Main Stage with an outstanding sermon of harmony on "Mary Don't You Weep." Ruth Brown looked spry despite her recent health problems and was delightful as usual during her set while regally seated in front of a music stand. She reflected on her philosophy of life and was just as feisty as ever informing us that "I may be old, but I'm not cold." Her rousing performance of "That Train Don't Stop Here Anymore" was delivered with a strong inflective vocal. She ran the gamut of tunes which have become her staple including "Mama, He Treats Your Daughter Mean" and "If I Can't Sell It, I'll Sit on It." The audience loved every minute of it and responded with an outpouring of affection. Ruth Brown, you may be old, but you still got it goin' on!
The next act spotlighted the Neal Family who zestfully inspired the audience with their brand of Louisiana swamp blues. Kenny Neal on guitar was joined by brothers Frederick on keyboards and Darnell on bass with Brian Morris on drums. This was an energetic excursion with Kenny segueing from one blues tune to another, covering originals and a medley of Jimmy Reed tunes and working out on lap slide guitar and harmonica. He got the audience involved in singing along on "Since I Met You Baby." Kenny's daughter, Syreeta Neal, was a surprise addition, and her vocal exploration highlighted another bright talent in the family. Leon Blue, joined the band on keyboards for a turn on "There Is Something on Your Mind." Then it was time to showcase the duo of Kenny Neal and Chicago blues harpman, Billy Branch, who recently won a W. C. Handy award for their CD "Double Take." This duo's interplay on "Going Down Slow" was superb.
Vocalist Trudy Lynn put on an outstanding performance with a mixture of blues-soul. Her sensuous phrasing on "Instant Breakfast" was loaded with double entendres. Lynn never fails to please and she certainly did please on this day.
| | |
| --- | --- |
| Trudy Lynn | The Neville Brothers |
The Neville Brothers closed out the festivities on the Main Stage, and as a review in the Monterey Herald said "the first half of the show was definitely Fed-Exed" which is when I left!
The jam in the Monterey Room was fun but too short before a DJ took over. This would be a great addition to the festival with live blues acts just a tip to the Board of Directors!
Some of the old-timers would have preferred a more blues-oriented program for this milestone occasion. But for those of us who have been attending this festival for most of those twenty years, it is also a social event where old acquaintances meet up once a year. The ambience of the setting and the congeniality of the festival attendees and the festival staff make this event special. It was estimated that there were approximately 30,000 attendees and over sixty groups. This is a massive undertaking, and the Board of Directors are to be congratulated on again presenting a festival that is just one of the best in the world.
Photos and articles by Dorothy L. Hill
---
Back to: Jazz Now Interactive August 2005 Vol. 15 No. 4 ¦ Table of Contents
Comments: mailto:jazznow@sbcglobal.net