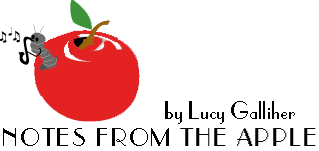 August in New York
August, 2001 features an interview with drummer Bob Braye and the 2001 Verizon Music Festival with Abbey Lincoln and Wayne Shorter at Columbia University. There has been so much going on in the Big Apple that itís hard to keep track of all the great music. The summer months contain so many free concerts that itís a Jazz lover's delight.
Drummer extraordinaire Bob Braye is someone who was off the New York scene for a while and is now playing up a storm. I caught up with him at St. Nickís Pub one night in Harlem, and I really got into his energy. He has great ears and a fabulous sense of time, and can certainly swing.
Bob Braye will be playing at Trumpet's in Montclair, NJ with saxophonist David Schnitter on September 18th, and has recently played in a band called (Elmo) "Hope's Bagî with Charles Davis, Roni Ben-Hur, Walter Booker and Bertha Hope. Also, he was featured with pianist Ronnie Matthews at Pumpkin's in Brooklyn. He's recorded recently with Larry Price, alto saxophonist from Atlanta, and a "Live at Trumpets" CD with Karen Lee.
Back in the 1970's, Bob Braye left his hometown of Newark, New Jersey and moved to San Francisco. Bob was one of the pioneers in starting Loft Jazz in San Francisco along with Chuck Metcalf, Ken Schubert, etc. There was no work for Jazz musicians at that time. Bob said, "You had to come up with creative ideas and energy like I did, and a lot of people (artists) donated stuff, it was me and Chuck & Lila Metcalf that started Loft Jazz, with carpenter Ken Schubert. Those boys were carpenters; they didn't know anything about music.
"Then I had another gig right around the corner from the Loft and a guy walked into the club one night named Johnny Bajone. Bajone (who came to the Loft) saw all the people out there, and that night we were building a stage in his place, on 22nd and Valencia. I don't wait for nothing to happen, I create my own scene."
Braye worked at Bajone's and other venues in S.F. for a number of years. He also traveled a great deal through the 1980's. He played at Jazz Alley in Hawaii for several years, and worked for three years at Café Alto in Amsterdam. After that he was in Italy, gigging with Luciano Milanese. Now he continues going back and forth to Europe, with four bands in Italy, Holland, Budapest and Iceland.
Later, in the 90's, Sonny Buxton, who books the acts at Jazz at Pearl's in San Francisco, regularly featured Braye with Warren Gale, James Williams and many other musicians during his tenure in the Bay Area.
In 1994, an unfortunate trick of fate almost killed Bob Braye. He contracted Guaillian-Barre Syndrome, where he was inexplicably paralyzed from the neck down. The Jazz Club Kimball's had a benefit for Bob in 1995. This was covered by Jazz Now in the December '94/January '95 issue. He found some excellent doctors in San Francisco who helped him to heal, and he owes his life and current good health to them. Getting back on his feet, he has recently moved to the New York Area.
(photo below of Bob Braye playing at his own benefit in 1995, by James Redke.)
What is Bob Braye's philosophy, what is he trying to do musically? His answer? "Hit the road, Jack. You got to go out there. I put a band together in Hawaii (with musicians from) all the places I've been -- Asian, African, & European concepts into a concert type of form. I like to use ethnic instruments. I've never had one nationality in a band. It's just like the piano: black or white, it doesn't matter. That comes from traveling: I've run into a lot of musicians in places like Egypt, the Greek Islands, Madagascar, Spain, Morocco, etc."
Then Bob Braye decided to come to New York where the real music is. He came home to Newark after 30 years of being away. For the last year or two he's been teaching drums at a Jazz workshop every Wednesday at a place called Park Street Studios. "Get inside the tune, we're studying the music. After the tune, after the set, after the night, we're talking changes, where we get the proper way to play it."
Bob Braye has something valuable to offer to the Jazz community. In his own words about the musicians in New York vs. people in the Bay Area, "People here are more creative, they take chances, and they work on the challenge, their own sound, different concepts. I always like to play time against time, syncopation and polyrhythms. It's on a whole different level."
---
The Verizon Music Festival at Columbia University featured such talents as Magali Souriau (a pianist and big band conductor from France), sax player James Carter, Abbey Lincoln and Wayne Shorter. Abbey Lincoln had Brandon McCune on piano, Jon Ormand on bass and Jaz Sawyer on drums, the same trio that I saw her with at the Blue Note last February. Playing with Wayne Shorter were Danilo Perez, piano, John Patitucci on the bass and Brian Blade, drums.
The first tune of Abbey Lincoln's set was a trio number, "Evidence," by Monk. With a beautiful new Yamaha grand piano setting the stage, and a big crowd, there was a festive atmosphere. Abbey came out singing "Music is the Magic of a Secret World," a D minor 16-bar blues that swings with her great phrasing and articulation. She dedicated "The Nearness of You" to George Wein. "Down Here Below" featured a sensitive solo by the pianist, Brandon McCune.
The timbre of Abbey's voice is pure in that she allows people to see who she is, a person without pretense. She sings in between the beats like Billie Holliday, and her facial expressions can take one to another world. Her philosophy and attitude came to bear on "The Whole Wide World is Round," where the band sounded wonderfully cohesive.

Phil Schaap, the Jazz disc jockey (from WKCR, 89.9 FM), introduced Wayne Shorter's group. This famous tenor player was a key figure in Art Blakey's Jazz Messengers, Miles Davis' band and Weather Report, and is a great leader in his own right. His compositions have become mainstays of today's performers, and a large number of them are considered Jazz standards.
The set opened with a powerful bass introduction by John Patitucci. Brian Blade turned it into a call and response, answering the call with colorful arpeggios in the upper register of the piano. Finally the drums entered, while the pianist became more percussive. Wayne jumped into this as if he were stepping into a swimming pool, first one note per bar, then two notes, etc., until he was all the way into it. The band swelled with a crescendo and the music continued with dynamic modulations all the way through the set.
I say all of this only to emphasize how well great Jazz musicians can communicate with each other. For example, one thing I noticed about Shorter's group was that all four of these musicians were able to trade improvisational phrases so easily, that it didn't have to be a set number of measures. This is just one reason why Wayne Shorter is still on the scene after all these years.
By Lucy Galliher
---
Back to

Contents Page
Jazz Now Interactive

Copyright Jazz Now, September 2001 issue, all rights reserved
jazzinfo@jazznow.com