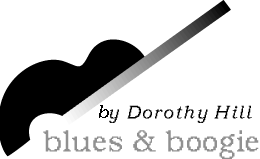 Eli's Mile High Club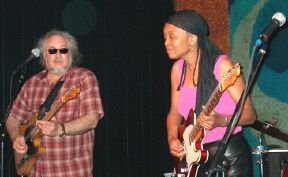 The month of August started off with an all-star review at Eli's Mile High Club featuring Bob Margolin, Deborah Coleman (photo at left) and Nappy Brown ably assisted on the drums by Kenny "Beady Eyes" Smith, the son of legendary Chicago drummer Willie "Big Eyes" Smith. Bob Margolin played guitar in the band of Chicago Blues legend, Muddy Waters, for about eight years and after forming his own band, has continued the legacy of Chicago-style blues. Deborah Coleman is an up-and-coming contemporary blues guitarist and vocalist heavily influenced by her rock roots. Napoleon "Nappy" Brown, at seventy-three years old, is best remembered for his composition of "Night Time Is The Right Time" which became a hit for Ray Charles.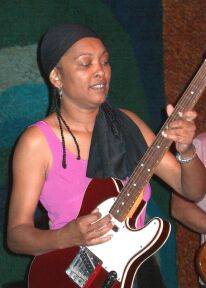 Bob Margolin got the evening started with a musical tribute to rock and roll legend Sam Phillips whose death had just been announced. The tune "Going to Chicago" featured Margolin"s considerable command of the slide guitar. Deborah Coleman (photo at right) then took the stage with her intense guitar styling and powerful vocals on "Deb's Jump." Coleman's seductive version of "I'm A Woman" was masterful and inspired Margolin to add the man's spin onto the ending.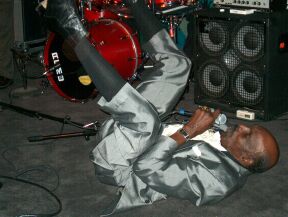 The show-stopper of the evening was Nappy Brown (photo at left) with his ribald stage antics. His slow stroll to the stage quickly turned into an amazing performance. Brown's booming vocals were dynamic--he is truly an artist who knows how to use his vocal skills to great effect. While performing the slow-burner tune, "Lemon Squeezin' Daddy," Brown began shedding his jacket, unbuttoning his shirt and even managed to get as far as the pants button. Brown capped off his performance by rolling on the floor and singing with exuberance which was truly astonishing considering his chronological age! This was one of those moments to treasure from a true legend.
---
San Francisco Blues Festival - Blues At The Lake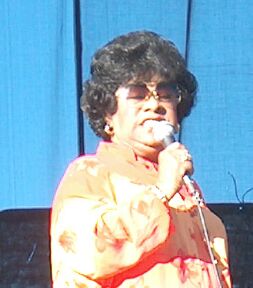 The San Francisco Blues Festival sponsored a blues festival at Harrah's Lake Tahoe and the fact that the great Ruth Brown was on the bill made this a "must go to event." Held in a parking lot fashioned into an amphitheatre for various musical events, the setting was nonetheless very comfortable and it was a well produced event by Tom Mazzolini. There was the obligatory opening band which was way too rockish for most tastes since this was really a blues audience. But soon, Duke Robillard and his band took to the stage to give us some real blues doing some material from his CD "New Blues for Modern Man."

Ruth Brown (photo at left) made a regal entrance to the stage assisted by a cane and after settling into a large comfortable chair, gave an impeccable performance. Although she has suffered some setbacks on the road to recovery, one would never have guessed it from the strength she showed on this day. The Duke Robillard Band backed Brown who graced us with the tunes "That Train Don't Stop Here," "Love Letters" and "Mama He Treats Your Daughter Mean." It was a short, but oh so sweet, performance by a true musical pioneer.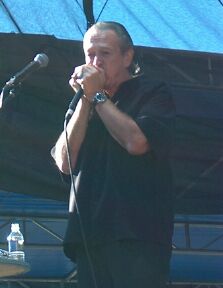 Charlie Musselwhite (photo at right), harmonica virtuoso and gritty vocalist, gave a compelling performance of blues standards including the tune "Help Me." Booker T and the MGs were disappointing on this occasion---although Steve Cropper gave the band some fire in his solos.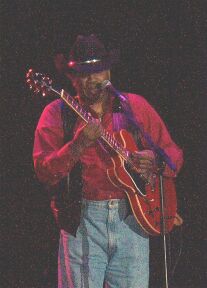 The Otis Rush Big Band was awesome. Rush (photo above) was in good form and his big band was just super. When Rush is "on," there is no better living blues guitarist as he proved this evening. His soul-tinged vocals, coupled with an intense, urbane style were especially effective on the tune "I Can't Quit You Baby." Rush performs with a rare brooding emotional intensity and this was a splendid example of how good it can get.
---
Blues in Reno
The next weekend, I headed to Reno with a chartered busload of friends who were on a gambling mission. I had already researched the music scene and found that Carlos Guitarlos, a fantastic guitarist/songwriter/vocalist, was appearing at the Reno Hilton on Saturday night. When I arrived at the club, the band was conducting a sound check and recognized me from their recent appearance at Oakland. By the time the show kicked off later that evening, the club was standing room only.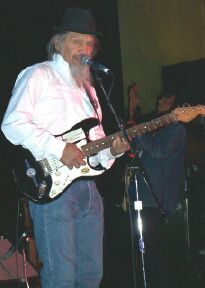 Carlos Guitarlos (photo at right) has said that his influences were Robert Johnson and Chuck Berry. As a member of the 1980s band Top Jimmy & The Rhythm Pigs, Guitarlos achieved notoriety but he descended into substance abuse and homelessness and became a street musician in San Francisco at the 16th Street BART station and Los Angeles. Now clean and sober, Guitarlos has a critically acclaimed CD ("Straight From The Heart") and is garnering attention for his club performances.

Guitarlos kicked off the show performing a Robert Johnson tune, "Ramblin' On My Mind" and later in the evening performed a tune which he composed entitled "Keep My Hot Tamales Warm" about talking to Robert Johnson. Guitarlos displays a virtuosity on guitar which is phenomenal and his vocals are world-weary especially when he performs his compositions such as "Where Is The Music?" and "Ain't That Lovin' You." His unaffected stage presence and folksy banter with the audience made for a momentous evening filled with superlative music from a proficient artist who is definitely on his way to greater acclaim.
---
Lady Bianca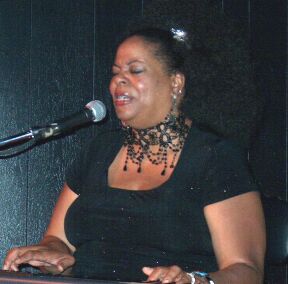 Lady Bianca (photo at right) is an entertaining performer with her powerful vocals and serious keyboard antics which were on display at a recent show at Eli's Mile High Club in Oakland. Bianca's partner and co-producer, Stanley Lippitt, opened up the show with several blues tunes and then it was all about Bianca on keyboards and vocals. She made it clear that we were there to "party" with her call to the audience to get involved on the tune "Do It For Me." Although she was supported by guitar and drums, Bianca was in rare form when performing solo, especially on the tune "Teach Me How To Boogie Like You." Bianca's repertoire covered the gamut from rhythm and blues to gospel which is her forte. Lady Bianca is a wonderfully talented lady!

---
Alberta Adams
Alberta Adams is the undisputed queen of Detroit blues who sang with everybody over a span of seven decades including Big Joe Turner, Duke Ellington and Louis Jordan. At her show in Oakland, Adams was accompanied by the Rhythm Rockers from Detroit consisting of R. J. Spangler (nephew of Bud Spangler, Bay Area Jazz drummer, photo at right) on drums, Paul Carey on guitar, Ben Luttermoser on bass, and Martin Simmons on keyboards. Local tenor saxophonist Bernard Anderson joined the band for this gig and was outstanding. Guitarist Paul Carey played with emotional intensity and had an uncommon rapport with Adams on his impressive solos. When Adams delivered a saucy "He May Be Your Man." she exhibited a strong, rich voice and expressive quality honed by life experience. This was a lively performance by a consummate entertainer.

by Dorothy L. Hill

---
Back to

Contents Page
Jazz Now Interactive

Copyright Jazz Now, September 2003 issue, all rights reserved
jazzinfo@jazznow.com