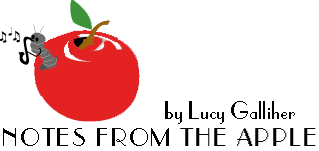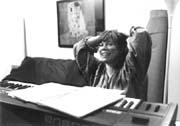 October, 2002. The Blue Note Jazz Club doesn't need an introduction, as it is known throughout the world to bring in great musicians. They not only bring in headliners, but, on Sundays and Mondays the Blue Note features up-and-coming artists (the current theme is an "East Meets West" Sunday brunch). This month there were several knockout line-ups. Guitarist Russell Malone and pianist Benny Green traded sets with another duo, pianist Makoto Ozone and vibraphonist Gary Burton. Later in the month, the Chick Corea Elektric Band wowed everyone with a fusion reunion.
Gary Burton and Makoto Ozone. Both of these musicians are virtuosos, in the true sense of the word. Makoto was definitely classically trained, although he met Gary at Berklee College of (Jazz) Music back in 1983. They've been playing together on and off since that time, and the confidence they have on stage shows it. They take classical pieces and put a Jazz feel to them. Some of the composers they draw from are Ravel, Brahms, Gershwin and Zez Confrey.
Burton and Ozone played a tango by Cordoso, called "Malanga," that was especially emotional. The melody was gorgeous, attacked with a flair that gave a clear vision of South America. The D-minor changes led themselves easily to Jazz, and both musicians took advantage of this. Towards the end of their set, Makoto started Lionel Hampton's tune "Opus Half" with a rollicking stride piano. It was a fast jump tune, and Burton showed that he has the chops to fill Hampton's shoes. He played with a lot of syncopation during the vibes solo, while both players kept riffs and fills going. Ozone switched to a walking bass, and played rhythmic figures and runs with his right hand, to provide a fabulous musical improvisation that the audience adored.
Benny Green and Russell Malone. By contrast, this duo had more of a down-home bebop attitude, and got the audience going with familiar tunes like "Falling in Love With Love" and "Feel Like Makin' Love." They were having fun on the bandstand, trading things around in an imaginative and exciting way. Green's solos used space along with an incredible sense of groove and technique. Malone countered with the same, and they had great rapport, tossing ideas back and forth. On Wes Montgomery's "Jingles," both players explored ideas at breakneck speed, with double-time runs and punching bass notes. Benny Green showed great depth of feeling on a quiet "What Are You Doing the Rest of Your Life?" He used a lot of pedal and beautiful passing chords.
Chick Corea's Elektric Band. The members of the group were: Chick Corea on piano and keyboards, Eric Marienthal on alto sax, Frank Gambale on guitar, Jimmy Earl on electric bass, and Dave Weckl on drums. These players are all fantastic musicians in their own right, but they come together so well under Coreaís leadership. He is a genius who can generate an unbelievable abount of excitement, and yet his delivery is very relaxed.
Chick Corea began the set standing up, stage center, playing a small hand-held synthesizer (called a Yamaha KXS) like a guitar, in an ensemble with the other musicians. No one read music, but they had every note memorized, and it was amazing to watch. The sold-out audience went wild! They followed the opener with "Trans Dance," from the CD Eye of the Beholder. Chick began the tune on solo acoustic piano, changing the mood completely. I especially enjoyed Jimmy Earl's solo on 6-string bass - he held his own while Chick kept a Latin montuno going in the background. The guitar and sax played the melody in thirds, which was very effective.
Jimmy Heath's "C.T.A." was played with a rock feel, and Weckl was in his element. He knows exactly how to drive the band to a higher level, and the guitar solo was magnificent. "Make a Wish" from the CD Inside Out was another piece that really impressed me. Again, Corea played around on different instruments, from a Fender Rhodes to a huge Yamaha Motif 8. Weckl matched him, with an enormous set of drums that even had a bongo attachment.
All in all, the experience was a powerful one, and I'm glad that I had the chance to experience such great music. See you next month for more Notes from the Apple!
by Lucy Galliher, East Coast Editor
Lucy Galliher will be performing at the Garage Restaurant in Greenwich Village with the Cheryl Pyle Trio on November 13, at 9:00 p.m. and the Duplex Cabaret Theater in Greenwich Village on November 19, at 9:00 p.m. Her CD Springboard is available at Jazz Now Direct CD Store.
---
Back to

Contents Page
Jazz Now Interactive

Copyright Jazz Now, November 2002 issue, all rights reserved
jazzinfo@jazznow.com