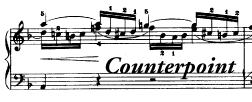 Leters to the Editor
These letters are in respond to Dorothy Hill's article on the San Francisco Blues Festuival, 2004.
For Dorothy:
I enjoyed my first visit to your site, which I heard about when I found K K U P FM91.5 on my radio a few days ago. As I am pretty blues-oriented, I was delighted to find Dorothy Hill's reviews in Jazz Now Interactive-- including the negative comments on the SF Blues Festival. I trust a critic more when they're willing to cop to a bad performance as well as praise a good one. Please give her my best, and tell her that I'll be reading some of her older reviews and looking forward to the new ones.
Do you ever list upcoming Bay Area blues shows, or is there a good link from your site? I didn't run across one right away.
Thanks for all that you're doing, and I'll try to support you --
Arthur Comings
San Anselmo
---
Dorothy,
Has anyone responsible for that San Francisco Blues Festival brouhaha you describe in your October 2004 column responded?
I'm a handicapper in a wheelchair and a former electronic journalist. My experience at blues festivals has ranged from wonderful to the folks in Marietta OH's Riverfest Blues Festival demanding I not take my special "chair" with me because it might block people behind me - no chair means I can't sit for more than an hour - when dancers (and I love the energy coming from the dancing) totally obscure the stage and musicians from everyone except the dancers dancing inches from the lip of the stage. Your column brings back a lot of memories, good and bad. I'm off to the King Biscuit Blues Festival in Helena AR tomorrow, hoping your comments are not prophetic.
Frank Lee
Cincinnati OH
---
Hi Dorothy:
I watched you leave the festival last week with sadness and understanding. That Redmond fellow showed me some unacceptable behavior last year, when the Blues DJ's and journalists were allowed in through the back gate in a move that was then deemed necessary of reversal by him, and in his strange zeal to ride herd over us, came flying up on his cart screaming for us to get back out of the grounds. I had already been informed that we needed to return out the back gate and had gathered up my blanket and chair and was CLEARLY proceeding in that direction, walking toward the back gate, when he screamed at me to get out as his cart bounced past. This, to me, was offensive, and I meant to mention this bully's behavior to Tom Mazzolini, and now I will.
There was an elderly, clearly infirm couple that day who had also been given the grace of a chance to sit down and not have to stand around who were similarily harrangued and abused. First off, Scott Redmond represented a danger to himself that day roaring around the equipment cart, nearly out of control. What in the world is so pressing about a few DJ's and journalists that he needs to exert control in such a rude, abrasive manner? I was complying with the notice to return, and he still HAD to hollar at me as if I was in willful disobedience. I am always so glad just to be at the Festival, I always do what I'm told by the staff. For 16 years I was able to get in a little ahead of the throngs and station myself near the stage, through my DJ status, and I appreciated it every year, every minute. That began to change last year when I found out I couldn't get to the stage without the 2-day pass, which I bought this year without hesitation. Things change, and standing in line is something I can do if I have to. It would seem the "perk" of an early admittance could be viewed by "civilian" attendees as elitist favoritistm, though I figure we qualify for such by our year-long devotion through largely unpaid hours. If not, so be it. But to be treated like a criminal, to be abused and harrassed by a control freak with no manners or civility, I won't accept it and call upon Tom to find a new guy for this job. It gives the Festival a bad name, as your article is indicating. The job he does requires control and firm resolve, but not disrespect and a cheap Gestapo attitude.
I'll never forget his screaming at me last year to get out when I clearly was already doing so. But Dorothy, I must mention that the music is bigger than us, certainly than Scott Redmond, and so are the people who come yearly to gather in its appreciation. I call on YOU to "Reconsider Baby," and make the most of whatEVER we get, perk-wise. I arrived at the back gate just as you and Laura were talking to John Glodow about your treatment, and when he ascertained that we had to go stand in line for a seat, I departed with my friend and soon found myself right in front of the stage. And next year, I'll go stand in that line early and try to get the same fine seating. The time I spend waiting at the back gate every year will now be spent waiting in line for the $70 2-day seats. (Unless I hear there's been a change.) Once I've secured optimum seating, then I'll go get my backstage pass from John, and enjoy another year of friends and topnotch music. If the backstage pass only means an in-and-out at the back gate and hanging out backstage, that still means a lot - a chance to visit with the performers and once-a-year friends, do some interviews and take some pictures. It's still a very beautiful thing to me.
I'm so sorry you and Laura were subjected to Redmond's rudeness; after my personal experience last year I understand. But don't you go giving up. Maybe we can rectify the situation. John Glodow remains a warm, considerate host, the kind of representative Tom can be glad he has. I've seen John come down on media misbehavors, but his hospitality is always extended until it's unwarranted. He tried to help you and Laura this year and was met with a stone wall in his call (I was eavesdropping!). I've got a feeling your column may bring some things to Mr. Mazzolini's attention, and perhaps, dare I hope, result in a consistent policy toward media treatment and courtesy. We deserve it. Dorothy, come home!
Your friend, "Good Rockin' Derral" Campbell
---
Jazz Now Interactive November 2004 Vol 14 No. 7 - Table of Contents
Copyright Jazz Now, November2004 issue, all rights reserved.
Comments: jazznow@sbcglobal.net