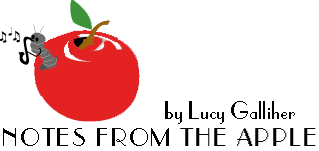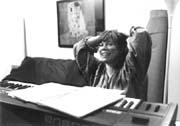 Frank Jackson with the James Williams Trio at Porter's. Jazz Pianist and Vocalist Frank Jackson just got finished recording a new CD with James Williams. The CD will be coming out in January, and the personnel are: James Williams, piano; Frank Jackson, vocals; Billy Pierce, saxophone; Ron Carter, bass and Lewis Nash, drums. James Williams (the cover subject of the last print issue of Jazz Now, Volume 9, Number 10, March 2000) has a regular gig at a new club called Porter's, on 7th Avenue between 22nd and 23rd Streets in Chelsea. It's located in the same exact location as a Jazz club that closed down over 10 years ago, which old-timers remember as the Angry Squire.
| | |
| --- | --- |
| Frank Jackson | James Williams |
| | |
Porter's has really nice décor and a sophisticated atmosphere, with white tablecloths and pink and green lighting. I heard the group one night in November 2003. The night I was there, Keith Outlaw was singing with James' trio, Marcus McLaurine was on bass and Vinnie Sperraza was playing drums.
When I walked in, the band was playing Chick Corea's "Spain" at a very bright tempo. There are a lot of words in this song, and it has a complicated form with a number of different sections. The members of the band handled the arrangement extremely well, with the singer spouting off lyrics and the pianist a match for Corea any day. The bassist and drummer kept track of the form as well as the dynamics. I can't say enough about James' piano playing, he's amazing. His piano solos are innovative, accurate and enthusiastic. Marcus took a bass solo and showed off his technique by playing higher and higher in the upper positions.
Frank has recorded two CDs under his own name, "I Should Care" and "Swinging and all Dressed to Go." He met James in San Francisco through a friend, John Tibbetts, and has been talking about doing this CD project for about three years. It's made up of standards, including "What is this Thing Called Love," "I'll Take Manhattan," "Yardbird Suite" (with the lyrics that Sarah Vaughn did) and "Autumn in New York."
Back at the club, James called Frank up to sing the latter two numbers, and I was impressed by the rapport between these two fine musicians. The verse on "Autumn in New York" which undoubtedly a lot of people are not familiar, sets up the chorus section beautifully.
I interviewed Frank Jackson in between sets at Porter's. He mainly plays by ear: "I started playing in church as a kid, it's where I got my beat from, and a lot of ear training too. It was a "sanctified" church. They did more rhythmic things (than the Pentecostal church), and the congregational singing was 'mpromptu rather than scripted. You could hear all these harmonies, with just a piano player and tambourines.
"From the 1940's through the 1960's, I played at Bop City. It was located in the Fillmore District of San Francisco, at Post and Buchanan streets. During that time they had Jack's, which was on Sutter St. between Fillmore and Steiner. That was a spot where the professional talent came in.
"A lot of the great musicians would come to town and they would either hang out in Bop City or they would work there, just because they wanted to. I was there with Dexter Gordon for about a year, and tenor player Teddy Edwards, out of LA. Teddy and I were good friends. He introduced me to Bird. We were staying up on Lyons Street, there was a lady who had this apartment building, and she only rented to musicians. Teddy and I lived there with two other musicians - a trombone player and another piano player. Musicians were always in and out of there. Bird came up one day, he was in town working at the Blackhawk (corner of Turk and Hyde). I had a chance to meet and talk to him. That was a thrill! Bird came up and played at the club."
I asked Frank to tell me more about the musicians that used to hang out with him during the bebop era. He said, "I worked at a lot of the after hours spots, in the 1940's through the 1950's, before they were shut down. Quincy Jones was in the city for about a year. He would come into Bop City and he had a spot in there near a wall, just a little ways from the bandstand. He would spend all of his time writing. He had stacks of manuscripts, setting up arrangements and developing a lot of stuff. And this was six nights a week! He would do that while everybody was playing. Once in awhile he would pick up his trumpet and come up and play, but not often.
"Chet Baker used to stand behind me and ask me for chord changes. Chet looked like a baby, he was so young! I didn't know Chet could sing until he recorded, because he never sang in Bop City. He always just played the trumpet." Frank met and played with Coltrane, Oscar Pettiford, Pony Poindexter and many others.
I asked Frank how he learned to sing and play the piano. He responded, "I was singing before I played. I had to concentrate on either singing or playing at first. It was hard to put it together. Nat King Cole was a big help to me. I used to wonder, how in the world could he play and back himself up like it was a separate entity. He played fill-ins behind himself like another piano player was playing for him. He was one of my mentors. I bought everything he recorded, and listened. He came into Bop City on occasion.
"One night I was playing and I used to have a habit of singing with my eyes closed, either out of shyness or concentration. The bass player said, "Frank, open your eyes and look to the right," and I did, right down Nat's throat. I was humiliated and embarrassed, as I was singing a Nat King Cole song! Right away I thought, "he thinks I did this because he came in the club." When I came off the set, he told the waitress to tell me to come over and have a drink with him. There's no way I would've sung anything that I even thought Nat might do, knowing he was there!
"I usually worked from 9:00 pm to 1:00 am at some place, then I'd come to Bop City from 2:00 am till 6:00 am. One Saturday night I came in, and sitting right next to the piano was Art Tatum. The place was packed, and usually there'd be six or seven piano players wanting to play. They'd come up and say, "Can I start the set for you, Frank?" The night Art Tatum was there, nobody said anything. So I asked all the guys if they wanted to sit in, and they said "No!" I asked this one guy, "Come on, would you care to sit in now?" and he said, "Are you crazy?" Nobody would sit in. So I had to break the ice. And I made the rest of them wait. The minute I touched one note on the piano, Art said, "Who's playing the piano?" So I mumbled something to him very timidly; he was very kind to me."
"I wouldn't quit (playing and practicing in those days). You had to learn from other musicians. They would volunteer. The older musicians would help the younger ones. They were glad to do it. They'd compliment you and try to make you feel good. They'd give you the feeling of "I can do it." I was disillusioned, but I wouldn't quit."
I asked, "What happened to the Fillmore section of San Francisco?" Frank's wife Kathy had something to say about this. "The city closed down the after hours spots, and Bop City was one of them. It's called redevelopment. The Fillmore district in San Francisco in the 1940's was where the Japanese were located. Then World War II came, and those people were pretty much taken out of their homes and put into an encampment. Then there was the migration of the blacks coming into California, with the shipbuilding (connected) with World War II, and that kind of became their area. That's when all the Jazz clubs really started happening.
"It went through a down time (during the 1960's), and the city and the Federal Government decided to take over property." They tore the places down and abandoned them. There were a lot of vacant lots, and now finally they're trying to put it back together. Kathy said, "There's one club currently there called Rosella's. There's also a big project that will develop into housing, residential and commercial."
Frank is working at the club Pearl's in San Francisco, and is planning to come to New York again for another date at Porter's in January.
That's all for now. See you next month!
by Lucy Galliher
---
Back to

Contents Page
Jazz Now Interactive

Copyright Jazz Now, December 2003 issue, all rights reserved
jazzinfo@jazznow.com