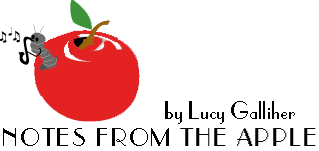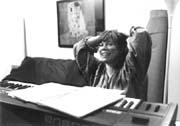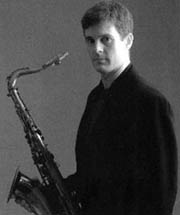 November 2004 - Eric Alexander Quartet at Smoke. I went to Smoke one night to catch a very popular working Jazz quartet in New York City. This group featured: Eric Alexander (photo at left) on tenor; Harold Mabern (photo at right) on piano; Bob Cranshaw on bass, and George Fludas on drums. George flew in from Chicago just to make this gig. But he and the others are no strangers to Eric Alexander's music. In 1998, they recorded an album entitled "Mode for Mabes" (with Jon Webber on bass instead of Bob Cranshaw). And they all hailed from Chicago at some point in time.

And what a great gig it was! When I walked in, they were playing Bird's "Relaxing at Camarillo," and the standing-room-only audience gave them a big round of applause. This was followed by the Gene Ammons version of "Didn't We," and here's where I paid attention to Eric's big sound on tenor and enjoyed his creative thinking. Jobim's "How Insensitive" was interpreted as an up-tempo swing rather than how it's usually done (as a slow bossa), and "Bewitched" by Rodgers and Hart was played in a Jazz Waltz time.
By the time they got to "Almost like Being in Love" and the ballad, "It's Magic," I was sold on the group and would encourage readers of this column to listen to Eric Alexander. This is one young man who has a bright future ahead of him.
Mingus Big Band Premiere at Iridium. I went to the opening night premiere of the Charles Mingus Big Band at Iridium. They have been performing for fifteen years downtown at a place called The Fez (underneath the Time Café in the East Village), and they will continue at that venue to explore the more formal orchestral works of Mingus.
Now they have a new home for the big band, and New Yorkers came out in droves for the event. The first set was sold out, and there was excitement in the air as I arrived for the second set. Craig Handy, the first alto player, was the conductor and spokesman for the band. The list of musicians is always changing in the Mingus Big Band. I recognized the ones that are underlined from the following list of regular players:
3 Trumpets: Randy Brecker, Eddie Henderson, Alex Sipiagin, Kenny Rampton, Jeremy Pelt, Walter White, Ryan Kisor, Earl Gardner.
3 Trombones: Conrad Herwig, Ku-umba Frank Lacy, Robin Eubanks, Clark Gayton, Luis Bonilla, Isaac Smith, Earl McIntyre, Dave Taylor, Douglas Purviance.
5 Saxophones: Seamus Blake, Craig Handy, Wayne Escoffery, John Stubblefield, Vincent Herring, Abraham Burton, Ronnie Cuber, Mike Sim, Jaleel Shaw, Lauren Sevian.
Piano: David Kikoski, Orrin Evans, George Colligan, Kenny Drew Jr., John Hicks, David Budway.
Bass: Boris Kozlov, Vicente Archer, Andy McKee, Duane Burno, John Benitez, Chip Jackson.
Drums: Donald Edwards, Johnathan Blake, Tommy Campbell, Gene Jackson.
The set opened with "Pinky," a relaxing tune that got everyone warmed up. On the revolutionary piece "Don't let it Happen Here," the narration was by tenorman Abraham Burton, and he played a great solo. Afterwards, Sue Mingus, the artistic director and Mingus' widow, spoke for the women in the audience. She wanted to make sure the narration included both men and women, not just "freedom for all men."
"Baby, Take a Chance with Me" was sung by Frank Lacy. What a showman he is! Having developed his repartee with the audience over the years, he stole the show on both vocals and trombone.
The band played John Stubblefield's arrangement of "Pedal Point Blues" next. This was touching, because he is recovering from a serious illness and couldnít make it to the opening night premiere. The fun and energetic "Boogie Stop Shuffle" closed the set. It's amazing that so many people are keeping the flame alive for Charles Mingus, who passed away in 1979.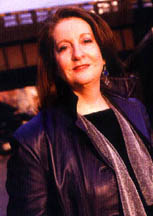 Judi Silvano's CD Release Party at Sweet Rhythm. Judi Silvano's newest CD, "Let Yourself Go" was celebrated at two clubs in November - Birdland and Sweet Rhythm. Her CD contains her first recording of all Jazz standards, and was dedicated to her mother, who was in the audience the night I went. A number of other family members were there, as well as a roomful of friends and fans.
Pianist-conductor-arranger Mike Abene, bassist Rufus Reid, drummer Newman Taylor-Baker, saxophonist and flutist Dick Oatts, trumpeter Ingrid Jensen, and trombonist Dan Silverman made up the performers in the band at Sweet Rhythm. (see a related article on the Vocal Series at Sweet Rhythm in Jazz Now- October 2004)
She sang a duet with Rufus Reid on "I'm in the Mood for Love." The audience was mesmerized as Reid pounded out a beautiful bass solo. His intonation was perfect, and Judi's voice harmonized well with the bass. Afterwards she commented, "That was a dance, for sure."
"Riding a Zephyr" was the next tune, one that she collaborated on with Mal Waldron before he passed away. This was also the title of her fifth CD.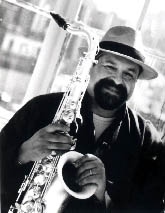 Judi brought up her husband, Joe Lovano (photo at right), to play soprano sax for Mal Waldron's "Soul Eyes." The tune started off rubato with just piano and voice. The trio quietly entered, adding colors, and Joe's sax brought forth deep emotion and clarity to the piece. The pianist was very deliberate and thoughtful; every note was in the right place. He played some great chords at the end of the number, and Joe added some gorgeous fills.
Cole Porter's famous ballad "Every Time We Say Goodbye," was played as a bossa-nova, and developed into a samba. With a beautiful reharmonization by arranger Abene, I felt this song was the highlight of the set. Dick Oatts added some nice flute on top. Judi sang it in a relaxed manner, and made the audience understand every word. Everybody enjoyed it when Judi brought up her sister to scat-sing with her towards the end of the piece.
Judi Silvano put a lot of work into this recording, her eighth one as a leader, and it all paid off by having such a wonderful way to celebrate! Aspiring singers can learn a lot from this talented and experienced woman.
by Lucy Galliher
---
Jazz Now Interactive December 2004 Vol 14 No. 8 - Table of Contents
Copyright Jazz Now, December 2004 issue, all rights reserved.
Comments: jazznow@sbcglobal.net