Steve Situm
A San Francisco Cat
by Jim Merod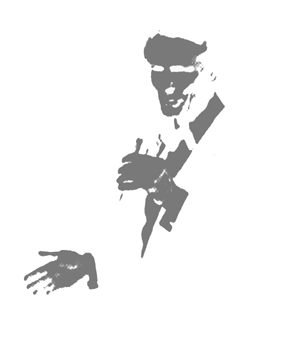 Vocalist Steve Situm was one of the best-kept secrets in the music world until 1995, when he and pianist Larry Vuckovich ran into each other one afternoon. They had played together thirty years earlier, and they began to reminisce. They recalled the good vibes and the great music of their long-forgotten mid-sixties performance. So Vuckovich did the right thing. He asked Situm to join him during his regular gig at the Club 36 atop San Francisco's Grand Hyatt Hotel.
"I'll always be indebted to Larry for his graciousness to me. He is one of the most talented musicians I know," Situm says. "We created magic in that room." Those Club 36 gigs got Steve Situm back in the groove after a twenty-five-year layoff from public appearances.
"When your pipes get rusty," Situm recalls with a chuckle, "watch out. You're liable to turn all the tap water brown. I worried what the drinks were going to look like up there in the bar at the Hyatt when I picked up the microphone."
A quick-witted, handsome man inclined to low-keyed, manic humor, Situm now enjoys a steadily building audience and a rejuvenated singing career. His appearance at the 1997 Napa Valley Jazz Festival garnered a standing ovation. In June of 1998, Situm sang before two sold-out houses at the Plush Room in San Francisco's York Hotel. The Friday night crowd stomped and clapped until he returned to the stage for an encore. The Saturday night audience did that one better. They refused to let Situm leave until his encore was followed by another encore.
"I'm a crooner, I guess," Situm says. "I love to sing the grand old songs, all the chestnuts and standards I grew up listening to. You can't get music better than that. Gershwin. Cole Porter. Jimmy Van Heusen. Rodgers and Hart. Duke Ellington. Billy Strayhorn. Henry Mancini. Wow!"
Steve Situm was born and raised in San Francisco, and his mother was a powerful if unique influence on his sense of the arts.
"My mom," he says, "had a way about her. She was a character. I say that lovingly. She was just a little short of a full deck-and funny! I mean, my mom could get arrested for driving without a license-true story-and have the whole sub-station rolling on the floor in laughter before they had a chance to book her. This was a lady who knew how to have fun."
The habit of laughter has served Mrs. Situm's son well. He no doubt learned a few lessons about verbal timing from her. That sense of pace contributes to his own comic ability. Few performers have Situm's natural wit and relaxed onstage give-and-take with an audience. A keen sense of timing also plays into his way with a song.
Situm also learned much from his father. "My dad was a saint," he says. "Man, that cat never had an enemy in his life, and he had to be a saint to roll with my mom's antics the way he did. But Dad had this outlook-you've got to give back what you take from life. Dad was quiet but, oh boy, that guy was intense. Both. He taught me a lot about making a steady course. About the importance of understanding other points of view. He was a simple guy who really believed in love's power. He was also complex because he was so deep, genuinely profound. He was a philosopher without using a lot of words."
Working with pianist Mike Wofford at a May 1997 concert appearance in San Diego's U. S. Grant Hotel, Situm displayed the change of pace (here restrained, there swinging full blast) that lifts a hip audience out of the seats. "The whole thing is in the time sense," Situm reflects. "You just have to follow the song's inner heartbeat. And your own."
"My faith in this music supports my faith in my own singing," Situm continues. "If you sing a great song like Johnny Mandel's 'Emily,' you just can't go wrong if you listen to its meaning. It's sentimental, sure. But it's poetry, too. It speaks about human hope. The power of love and aspirationand the melody, man. Wow! How can anyone write like that? It's a gift to each of us that songs with such deep feeling have been composed. I could never turn away from them.e
"I've found lots of kids in their teens and twenties really getting into this music," Situm notes. "Songs that cats like Johnny Mercer and Hoagy Carmichael gave us, that just haunt you, songs like 'Stardust'these are treasures that show just how rich the human soul truly is. Young people are hearing that now. They are tired of the ugliness out there, and they are beginning to relate to the beauty and the meaning in great songs. It gives an old cat like me a new lease on life, you know?"
Steve Situm works a breakneck scheule: up early cruising the San Rafael hills, near his lovely house, on his morning walk; back to his office for work in the high-powered world of wine sales and distribution, a career that has defined most of his adult years; conferences and working sessions throughout the Bay Area and, by plane, up and down California. Regular as an alarm clock, Situm does vocal calisthenics, rehearsing old and new music. He is now moving forward on several major music projects.
"My debut album will be out sometime in April on BluePort records. It was recorded live at the Plush Room last year, and I'm very happy that my friend, the great trumpeter Allen Smith, is on the album. The whole idea was to have a swinging good time, and I think the music reflects that. Wonderful musicians. Omar Clay, one of the world's greatest drummers, is on it. There's a lot of mellow energy on this album. Good feeling, good friends, good music."
Situm is also crafting a very adventurous Jazz-in-the-schools program, along with Allen Smith, Omar Clay, vocalist Jackie Ryan, bassist John Goodman, and pianist Gus Gustavson. The program will have its inaugural performance in mid-May.
"We call this 'Adventures in Jazz Land,'" Situm says. "My one-in-a-million wife, Jeri, is part of the team, too. She has written some fantastic stuff, and all the musicians have contributed amazing ideas to the project. Our brainstorming together has been just like jamming-improvisation with words, music, and ideas all brought together so that the greatest music ever made will come alive for elementary school children."
Situm takes pride in this Jazz-education program. "I think that young kids deserve to hear what we were lucky enough to grow up with. That music was on the radio all the time. These kids need to hear it. Our program is going to bring it to them so they will understand how it works."
At the beginning of his singing career, Steve Situm earned praise and work from world-famous North Beach entertainment mogul Enrico Banducci. Situm opened for the legendary comedian Lenny Bruce at Banducci's world-renowned hungry i on Broadway.
In the sixties he performed at the Purple Onion, El Matador, and the Playboy Club. His stints at upscale hotels, such as the Fairmount, the Sir Francis Drake, the Mark Hopkins, and the St. Francis, gave him plenty of savvy about the business end of music.
"Well, it is a business, after all. It's not all about art and only that. Sometimes you'd like it to be more art than business, but you grow up fast if you work in an entertainment field."
Part of Situm's musical maturity, however, came from working clubs where some of the most impressive singers on the planet played and hung out. "I've been fortunate, perhaps, to work near some pretty great talent, like Ella Fitzgerald, Mel Tormé, Barbra Streisand, and even Tina Turner. You learn things just observing these people."
Situm also worked on the same stage with all-star musicians. "Well, George Shearing is a heck of a pianist," he says. "And Joe Pass is about as good as you get on guitar. Two of my favorite saxophonists, Don Menza and Pete Christlieb, gave me support, too. A while back I sang with Louie Bellson's powerhouse big band. That'll wake you up!
"Heck, after one gig, years back, I got all the requests for autographs after the show while Joe Williams watched. He ribbed me about it later. I'll never live that one down."
For Steve Situm, a grown-up San Francisco kid who has no intention of abandoning his hometown, the wait to reemerge after more than two decades off the scene was not wasted.
"The wrong vocal exercises loused up my singing career when I was a young man, but I did not stagnate. I kept listening to music. I always stayed in the game mentally. My new album, Steve Situm: LIVE at the Plush Room, excites me. It has great feeling, and I love the sound of it. But I'm always thinking about the next gig, the next song, and getting myself to a higher level. Like Miles [Davis] said, 'Today and tomorrow are where you'll find me.' So I'm working on my singing. Always. I stay on it. As an artist, I'm only as good as I make myself. It's possible to keep growing. I know that. What can be more fun? More real? I'll never quit."
by Jim Merod
---