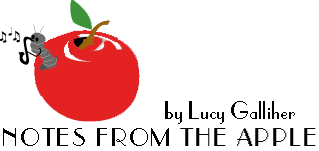 June was a very busy month in New York. There were so many different performances, and fortunately it was also busy for me (playingwise), so I couldn't go out and hear everyone. This made me be selective about whom I could hear and interview.
---



Diane Schuur at the Blue Note
This lady certainly has a sense of humor. Known as "Deedles," Diane Schuur (JN, July 1998) was continually asking the score of the Knicks game during her performance, then jumping into the next tune. Her rhythm section, made up of Roger Hines on bass and David Gibson on drums, was adept at bringing her back to reality with their superbly arranged accompaniment. They started the set off with a vamp into "You'd Be So Nice to Come Home To," and when Diane started singing it was very effective, as everyone dropped out except the bass. She came in at the bridge comping chords at the piano, but her trademark is to scat-sing simultaneously with her piano improvisations, and I heard this a little later during "Jordu," when her solo had a swinging sound of repeated riffs that was reminiscent of a big-band horn section! David Gibson played tasteful fills during the set, and during his solos he showed a lot of energy and chops. Another good thing about this group is they used dynamics, and consequently the intros and endings were really together. Deedles's influence from Dinah Washington was apparent on "Blue Gardenia." The rest of the set was made up of a number of blues tunes ("All Blues," "Billie's Bounce," "Stormy Monday") and one pop song. At one point she really let loose with some huge range jumps and hilarious quotes leading into a rousing "What'd I Say."
---
Jimmy Cobb's Mob at Birdland
This band had Peter Bernstein on guitar, Richard Wyands on piano, John Weber on bass, and the man himself, Jimmy Cobb on drums. I had a chance to interview Jimmy Cobb backstage between sets.
"I was teaching a class at the New School -- actually it was just a large jam session; guys that wanted to play with me would come into the class, and we would pick out some tunes -- Jazz tunes, bebop tunes, any kind of tunes -- and play them. I was working at the time with Nat Adderley's band. I worked in his band for many years after Cannonball died. (We had one of the first bands together when they left Florida, Nat and Cannonball, then they had a band of their own.) These current guys, they picked me out because they liked some of the records I've been on. They like the music, so they figured they wanted to play with me."
I asked Jimmy what he has that other players don't have that makes him different. "Well, it's a cymbal beat, I think, that people like the most about me. They can tell it's me by that. So, you have to have something."
Concerning his goals right now, he replied, "Just stay alive, stay strong enough to keep playing. You know, music really keeps you wanting to be alive. I prefer live gigs to recording because in the studio you can sometimes play too loud. In a club, when I'm playing loud, I can get softer. I can be more expressive and the balance is different."
What does he have to say to the up-and-coming musicians? "Usually I tell them, from my experience in this music, to have something else they can do, something they can fall back on in case they get started down this road and it doesn't treat them the way they expect to be treated. They can always have whatever music that they were doing to play, aside from making a living, but if they're going to expect to make a living at it, especially in the smaller cities where there is nowhere to play, sometimes it doesn't work out and they're really up the creek. They have to migrate to NYC, Chicago, et cetera, but even there they have to be extraordinarily lucky. They probably hate me for saying it, but it's the truth. I played some vibes originally, until I saw how big the case is that you have to carry them around in, and aside from that, I was never going to play them like Milt Jackson. When I first started, I bought a saxophone from the pawn shop. Thought it was a tenor sax, but when I got it home some guys that knew about it said it was a C-melody. I lent it to a friend, and it wound back up in the pawn shop. I never saw it again."
---
Cathi Walkup and Virginia Mayhew
Recent Jazz Now readers may have heard something about Cathi Walkup in recent issues, and I just heard her new CD, Living in a Daydream. The title cut was written by Bay Area trumpeter Michael Moore, and Vince DiCiccio plays great piano on his tune, "Little Suzie's Humming." Both songs have Cathi's lyrics. Virginia Mayhew has been living in New York for a while now, and has just released her second CD as a leader, entitled No Walls. I'll write more about her in another article.
by Lucy Galliher
---