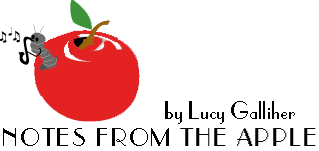 July brings on the summer doldrums. To counteract the heat and humidity, going out and listening to some great Jazz can do the trick. One night I really enjoyed was hearing Joanne Brackeen at the Jazz Standard (and having the privilege to interview her). I also listened to the Gary Bartz Sextet at the Village Vanguard.
Gary Bartz Sextet at the Village Vanguard
This group had Gary Bartz on alto sax, John Blake on violin, Paul Bollenback playing guitar, Barney McAll on piano, James King strumming the bass and Greg Bandy holding down the drum chair. They began with a wall of sound, everyone playing at once until Gary grabbed the mic and explained that they were cleansing the room of evil spirits. Gary didn't announce the titles of the tunes, as he segued from one to the next all through the set.
Bartz and Blake have made a recent duo album together. A big surprise to me (as I wasn't familiar with him) was the musicality of John Blake. He took exciting solos all evening, using good intonation and inventiveness on his fiddle.
I really enjoyed the next piece, which I believe was an original but don't know the title because of the aforementioned reason. Starting off as a ballad between alto sax and piano, the music was soft and soulful, with the guitar player using a synthesizer which added a gorgeous string orchestration. This arrangement became the perfect vehicle for Gary to wail over. Again, I was impressed by the violinist, who had the audience swaying with the music, expertly making a transition into the guitar solo.
After going back into the lush orchestration of the above tune, Gary led the band into a bright swing. This is how I remember the alto saxophonist (from many nights at Bradley's in the past): a smooth player with a great 8th note groove on a swing, taking chorus after chorus, adding dimensions to his Jazz with bebop licks and fascinating ideas. The one tune I recognized was Coltrane's "Like Sonny," which the group played as an easy bossa nova. This tune was in the pocket, with the guitarist and pianist listening and creating, causing the others to react. John Blake played a great solo here, with a lot of emotion - he changed it up with diverse phrases, a real pro leading everyone to a climax.

---
Joanne Brackeen Quartet at the Jazz Standard
The Jazz Standard is a very classy place, and it's nice when musicians dress up for the occasion. Joanne Brackeen looked as good as she sounded at the piano. She was dressed in a gray dress with a black jacket, topped by a Chinese-looking straw hat with a leopard hatband. Mark Turner played tenor sax, Ugonna Okegwo was on the bass, and Dion Parson played drums.
After an opener of the standard "All the Things You Are," Joanne led the band into a version of "Popsicle Illusion." This is an original composition that's the title of her new solo CD; it's an angular piece with stops and starts that's funky and humorous. Turner made the most of it on his solo, enhancing the group by riding over the funky sound of the rhythm section. Joanne did some great comping as well as soloing. During her piano solo, she showed off her chops with parallel lines in octaves, trills and intricate harmonies. The bassist is also an accomplished soloist, playing over the tune as comfortably as if it were a standard.
Joanne has a CD coming out next year that's an all-Latin album, and she featured several of these tunes the night I went to see her. "Cuban Exchange" was divided into sections containing montunos and polyrhythms. "Pepe's Favorite Cartoon" is a work in progress, and "Zapatos Espanoles" (Spanish Shoes) will also be on the new album.
Each set featured a solo piano piece - the night I was there she played "Prelude to a Kiss" in the first set and "My Foolish Heart" in the second. Joanne has unique ideas that keep the listener interested. Changing it up in a thoughtful way, she conjured up images with a beautiful touch and great dynamics.
Following the Ellington piece was another original called "Cram an Exam," a frenzied up-tempo piece that went into an intense swing after the head. The piano solo was very modern, using techniques that are reserved for virtuosos. The final tune of the set was "Knickerbocker Blues," a shuffle that Joanne started with a bassline boogie. Ugonna took over the line, but she kept the audience snapping their fingers with an ambidextrous feat that could only be played by Joanne Brackeen.

---
Interview with Joanne Brackeen
Joanne has worked with so many musicians, and I wondered if she's ever played with these sidemen. She told me that Mark is one of the "Young Lions," Dion toured Europe with her, and Ugonna was in her group several years ago at Birdland. I wanted to know how she went about preparing the musicians for the gig. She answered, "My vision is always the same with anybody: learn the music and play it like its written, then after you learn it, do what you want with it. They've got a lot to think about. Each one can come up with a different idea, that's what happened tonight.
"They can play something creative on every tune, and that's what they do. Every night is distinct, somebody in the band is going to do something different, they know that's how it is. I didn't tell them that, it's just my image (of the music).
"My image gets across, and I don't have to explain it. The only time I talk about it with them is if the music goes against the image." Her compositions are very complicated, and present a number of challenges. She wrote oudo them. Everybody in the band has to be prepared for that." t breaks (transitions) but, "Sometimes we do them, sometimes we don't
How does she relate to the audience? "I always play one solo (piece on piano), because some people haven't heard this music before. Sometimes they feel a little distant from it, and then when I do the piano solo they come in and they begin to feel like they know and understand, they feel a little smarter, and then they start hearing what the music is. My music can reach anyone." And this happened on that evening in July, as people traveled from all over to hear Joanne Brackeen.
by Lucy Galliher
---

Back to Contents Page
Jazz Now Interactive

Copyright Jazz Now, August 2000 issue, all rights reserved
jazznow@sbcglobal.net