Linda Past
E-mail: lindapehrson@hotmail.com
Linda Diane Past, actress/dancer
phone/fax: 212-564-4899 (Composers Concordance)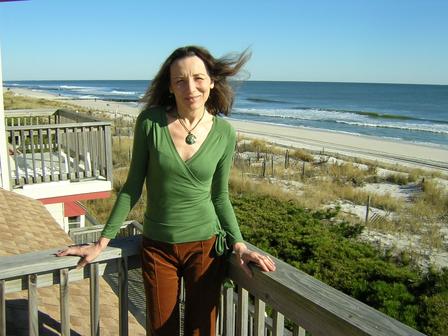 Linda Past
---
| | | |
| --- | --- | --- |
| Eyes: Brown | AEA | Height: 5'9" Hair: Brown |
| Vocal Range: B to G | AFTRA | Dress Size: 8 |
| | SAG - NY108841 | Weight: 120 lbs. |
---
New York Theatre Part I
New York Theatre
Role
Theatre Company

The Tempest by Wm. Shakespeare
Goddess Juno
Pulse
Ensemble
Theatre,
August 2001,
April 2002
A Flea in Her Ear
by Georges Feydeau
Gennie
Pulse
Ensemble
Theatre (2001)
Macbeth by Wm. Shakespeare
1st Witch,
Murderer
& Apparition
Pulse
Ensemble
Theatre (2000)
A Midsummer Night's Dream
by Wm. Shakespeare
Robin Starvling
& Moonshine
Pulse
Ensemble
Theatre (2000)
The Country Wife
by Wim. Wycherly
Lady Squeamish
Pulse
Ensemble
Theatre (2000)

As You See It
by Luigi Pirandello
Mrs. Nenni
Pulse
Ensemble
Theatre (1999)
The Birth of Merlin
(Shakespeare)
Lucina, Queen of the Shades
The
Play's The
Thing (1998)
A Christmas Carol
by Tom Frey
Mrs. Cratchitt
& Madrigal/Narrator
The
Play's The
Thing (1997)

Our Town
by Thorton Wilder
Mrs. Webb
The
Play's The
Thing (1996)
The Creative Void of the Planet Earth
by Deborah Sandoval
Woman Artist
Performance Workshop (1996)
Tilly the Television (1 & 2)
by Neil Corcoran
Suit Woman
& NAW
Performance Workshop (1995)
Muffin Mix
by Neil Corcoran
Sister of
the Sixties
Performance Workshop (1995)
Cobalt Blues
by Neil Corcoran
Margo Lake
Performance Workshop (1995)
Bone and Shadow
by Neil Corcoran
Pheobe Kaiser
Performance Workshop (1995)
Vlad
by Tom McBride
Abdula & Mirella
Performance Workshop (1994)
The Big Show
by Neil Corcoran
Dovanna Boulaine
Performance Workshop (1994)
Films & TV (1982-1994)
Background work on various films and TV shows such as: Everyone Says I Love You, The Purple Rose of Cairo, Awakenings, One Life to Live, Hair, Perfect, Planes, Trains and Automobiles.
Stand-in Work
Paper Dolls (Mimi Rogers), 84 Charing Cross Road (Mercedes Ruehl), The Equalizer and The Days and Nights of Molly Dodd



New York Theatre Part II

New York Theatre
Role
Theatre Company
The Three Sisters
by Anton Chekhov
Olga
Seventh Sign Theater (1982)
Louise
by Walter Corwin
Louise
No Smoking Playhouse (1981)
Drawn by Night
by Robert Cullen
Mrs. Fuchs
78th St. Theater Lab. (1980)
Gravediggers
by Robert Cullen
Martha
78th St. Theater Lab. (1979)
The Pleasure of Honesty
by Luigi Pirandello
Madalena Renni
New York City Repertory (1978)
---
Summer Stock
Orpheus Descending
by Tennessee Williams
Vee Talbot
Heritage Playhouse (1977)
Inherit the Wind
by Lawrence & Lee
Rachel Brown
Heritage Playhouse (1977)
The Philadelphia Story
by Phillip Barry
Margaret Brown
Heritage Playhouse (1977)
Tobacco Road
by Erskine Caldwell
Sister Bessie
Heritage Playhouse (1977)
The Devil's Disciple
by George Bernard Shaw
Townsperson
Harvard Summer Rep. (1976)
Life With Father
by Lindsay & Crouse
Delia
Harvard Summer Rep. (1976)
---
Interviewer of "Meet the Composer" award recipients on Composer's Concordance Concerts

Actress/dancer in Dinu Ghezzo's internet performances of Search for Euridice and Cassandra

Dancer/choreographer in Joseph Pehrson's Hexy, Unheard,and Verklarte Neunzehn and narrator of On the Nature of the Universe at the Dom concert space in Moscow, Russia.

Performed Hexy at the concert space Roulette and as part of OPAL's solo performance program at Pulse Theatre, NYC.

Narrator of Noah's Ark with the Linda Diamond Dance Company at Worldwide Plaza, NYC.

Choreographer of the Lindy in The Saint of Bleecker Street, the Feziwig's Ball in A Christmas Carol, and a pas de deux for actor Ray Book and herself in The Birth of Merlin, a play attributed to Shakespeare.

Quote from the New Music Connoisseur Magazine: May 1, 2012: "(Hubert) Howe's own electronic "19-tone Clusters," which was the highlight of the evening, breathtakingly inhabited and danced by Linda Past-- Leonard J. Lehrman
---
Training
1964-1971
U of Minnesota, Minneapolis
BA, Eng. lit.,
BS Eng./Speech/Theater
1974-1975
American
Conservatory Theater,
San Francisco
Acting - Robert Mooney,
Bob Levitt
1975-1976
Neighborhood Playhouse, NYC
Acting - Sanford Meisner,
Phillip Gushee, William Esper
---
Special Abilities
Study ballet, voice (mezzo soprano), performed in operas "The Saint of Bleecker Street", "Amahl and the Night Visitors" by Menotti, and "The Dialogues of the Carmelites" by Poulenc, modeled hair for Clairol, fashion for illustrators & photographers, some runway work. Certified English/theater/speech teacher, secondary level.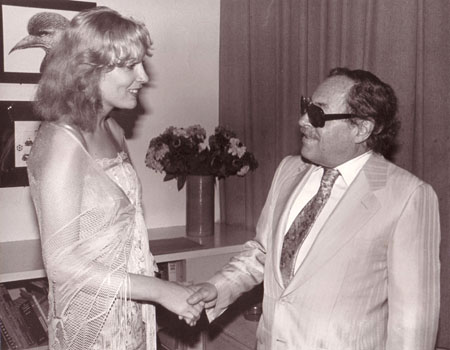 Linda with Tennessee Williams in the 1970's


---