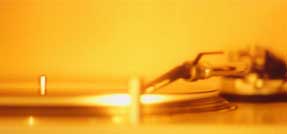 Jeff Robinson
St. Louis Missouri native and award winning saxophonist,
composer, radio disc jockey, actor, director, playwright and poet. Jeff is a Music Composition alumni of Berklee College of Music in Boston, MA, where he studied with saxophonists Bill Pierce and George Garzone. He's studied theatre with Oleg Tabakov, Artistic Director of the legendary Moscow Art Theatre Company and Kristin Linklater, Shakespeare Scholar and Chair of the theatre department at Columbia University.
He has toured and performed extensively with bands and theatrical productions. His range is diverse and broad. An example; He's toured with Mikey Dread who is a reggae legend and producer for The Clash and Jackie Mittoo the original piano/organist for the historic Skatalites. He also played Martin Luther King Jr. in a Kuumba Players touring production of Jeff Stetson's play "the Meeting".
Jeff's self scripted play about jazz saxophonist and icon
Charlie "Bird" Parker entitled "Live Bird", performed
Off-Broadway and received critical acclaim, was endorsed by Widow Doris Parker. Robinson was nominated for Best Actor by the Independent Reviewers of New England (IRNE) for his portrayal of Charlie Parker in the play. He has directed several plays including Pearl Cleage's "Blues for an Alabama Sky" which he received an IRNE nomination for Best Director.