Plans for shade at Burning Man 1999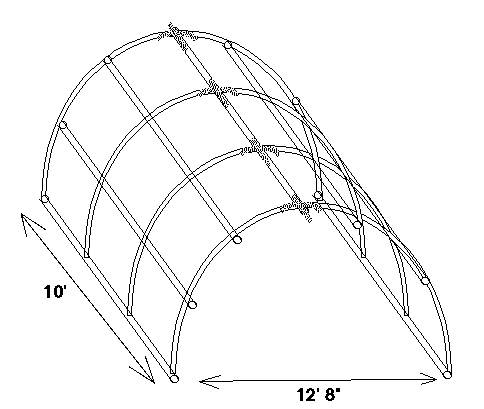 Here's the plan: Basic Arch-Type frame structure made of 3/4" or 1" PVC, covered with tarp or other material.
PVC is slipped over 3' rebar stakes (2' in ground, 1' in PVC)
4 arches are made of two 10' sections joined at the top by 'T' joints. T joints connected by 3' 4" sections.
6 cross sections are 10', joined to arch sections with 1/4" bolts.
Bottom cross sections secured to ground with upside down 'U' pieces of rebar.
Tarp tied to frame on all sides. Should we use additional gromets in the middle to tie down?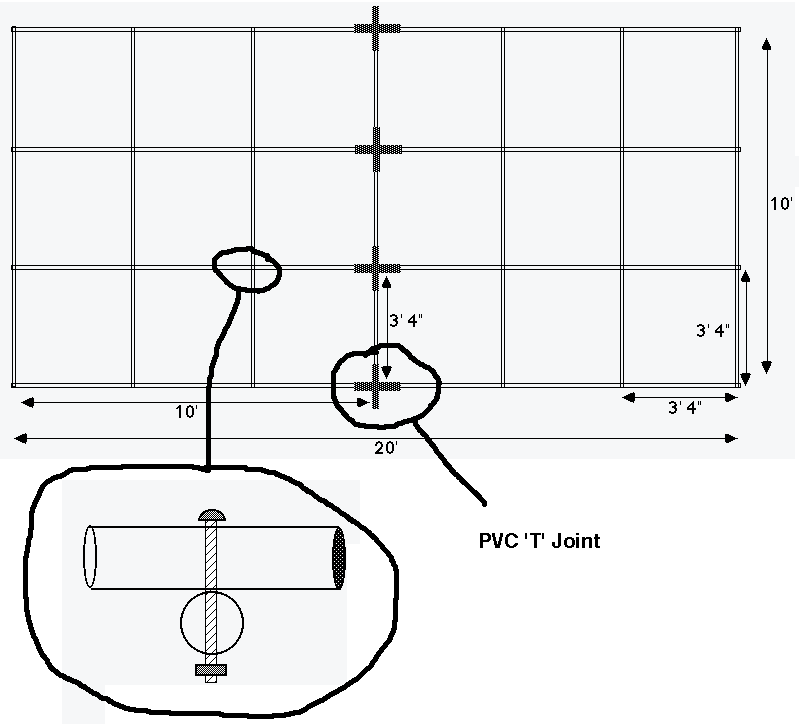 Please email any suggestions you may have here.