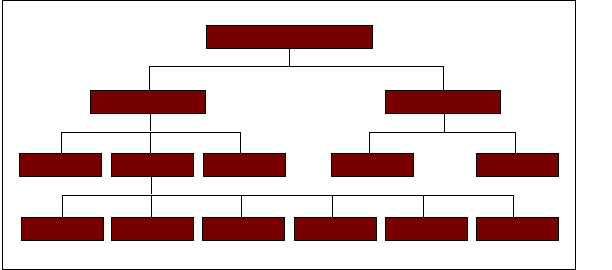 Beall Searching Tips
---
Retrieving results can be a little slow depending on the field(s) searched. It really does work and remember, patience is a virtue.
Beall researchers are sharing this database with Sims researchers, but I've set up the Beall search page to retrieve only Beall results. I've pretty much left the Beall family behind to concentrate on the Sims', but I'm still very interested so don't hesitate to contact me.
Changing the search operator to "is" will make the search much faster.
My genealogy info is Beall only, but there's other info (census) for other spellings.
Search for a surname only if it is other than Beall...and remember that you may be disregarding important misspelled info .
The database is forgiving..you can enter incomplete names.
The database is not case sensitive.
Search from specific to general.
Search on as many fields as you can to start....without a surname
If all else fails, search the Notes field.
If you're looking for a common First Name, search other fields as well to narrow the results.
Dates are not indexed as dates, but as text. Searching "sep 1830" should get hits.
State names may be abbreviated...or not
If any record looks incomplete or it's not apparent why a record was retrieved, it's likely the full record didn't export to the Web for some reason. Email me for full details. There are quite a few of these, so don't hesitate to email me.
If you have any problems, give me a holler. lsimms@world.std.com
A Note about Sources:
When I exported GEDCOM information into my Beall database, the citations/footnotes were not linked to the text in the GEDCOM Notes field. Consequently, the true source of the text in the Notes field may be inherently misidentified.
The primary sources for my Beall information are:
Jackson H. Day Any note with a B-XXX prefix is Jack's.

And other Internet sources which should be identified in the Notes field.
---
My GEDCOMs
I embarked on this project to provide a Beall file in standard genealogical computer format. I've been gathering info on the Bealls for a while and have amassed a huge family file. Because the GEDCOM file is so large, I thought I'd break it up into more palateable chunks for viewing the family en masse. This is just my interpretation of the Beall descendancies...there are errors "of addition and omission." The Colonel Ninian family is probably the weakest. Because of the format of the reports, none of the cautionary notes nor sources found in the GEDCOM are displayed here, so beware. I've tried, however, to be faithful to the above sources and most errors are of "addition" to accommodate other info I've received. In any event, you should contact Jack Day for his latest info because he's much more diligent and up-to-date than I. However, if you're GEDCOM savvy, I'd recommend downloading mine and updating it because it's pretty close...tho I might be dreaming because this is a gnarliest of families. Almost all my Beall records (except the census records) have a link to my zipped Beall GEDCOM.

The descendants of Colonel Ninian Beall and Ruth Moore:
GEDCOM: ninian.zip (144K)

The descendants of Alexander Beall and Margaret Ramsay:
6 Generation Descendant Report: alex2.txt (52K)
GEDCOM: alexander.zip (253K)

The descendants of James Bell and Helen Pringle:
GEDCOM: jbeall.zip (60K)

The descendants of Thomas Beall and Janet Oliphant:
GEDCOM: tbeall.zip (24K)

The Full GEDCOM: beall.zip (490K)




---

RootsWeb Mailing Lists -- Interactive Search
RootsWeb has placed on the Web a searchable archive of our messages, from the beginning of ROOTS-L in 12 Dec 1987 to not too long ago. In the form below, enter the name of the mailing list whose archives you want to search. If those archives are available, you will then be given a form in which to enter the surname (or whatever) that you are looking for



The Beall Genealogy Forum is a website in which you may place a query....and receive feedback. All queries and associated messages are stored and archived. Worth a visit.





My email address is Lisa Simms, lsimms@world.std.com
Please put Beall in your subject heading.