Apologies to phone users. You can't just heap stuff up like this and be "responsive". *sigh*
Table of Contents
glossary
real
official


Crown Fountain (Michigan Ave at Monroe; between the Bean and the Art Institute) is the best place in Chicago for people watching.

the Loop
downtown
downtown
L
subway
elevated / elevated train
subway
the Bean
Cloud Gate
uh, the fountain with the big spitting faces . . .
Crown Fountain
Sears Tower
Willis Tower
the Cell
New Comiskey
Guaranteed Rate Field
U.S. Cellular Field
Chicago originated at the marshy mouth of the river. (Go out the front of the hotel, turn left, go down to the corner of Michigan Ave., and there's a brass plaque dotted outline of the site of Ft. Dearborn.) The exponential growth of the city meant that drainage was a disaster. Chicago's solution was to raise the official grade level and lift the city. So along the river streets can be two level — East Wacker, West Wacker, North Wacker, South Wacker, Upper Wacker, and Lower Wacker. The development including our hotel has three-level streets.
When the Illinois Central Railroad was created in the 1850s it was given an area at the mouth of the river for a railyard — and to get to it had to run a trestle parallel to the lake shore, giving the city a free breakwater. In time, with the decline of railroads, the air rights over the yards became astronomically valuable, and "Illinois Center" was developed.
weather
The average high for Sept. 1 is 79° F, and the average low is 67° F. Our weather will probably be within 10° of that.
getting around
distance & orientation
Chicago is laid out on a grid. Streets are an eighth of a mile apart so a vernacular "block" is ⅛ mile (or 200 meters). Street addresses increase by 100 each block, counting from State (east of or west of) and Madison (north of or south of), so the address number also tells the distance. For example, the station name signs at L stations include the coordinates. The Hyatt Regency is at 151 East Wacker Dr., about 340 North. (The oldest part of the city is a little different. Roosevelt Rd ("Museum Campus") is "1200 South" but only one mile south of Madison.)
The east-west streets in the Loop are named for Presidents, in chronological order, with some left out.
Here's a little map of 🗺️ the Loop (we're #9, top right), and another of 🗺️ "River North"/"Near North" (we're at the bottom, on the river).

Illinois Center's building names and addresses are only loosely connected. The address of the west tower of the Hyatt iis 151 E. Wacker Dr, the east tower is 201 E. Wacker Dr; and the Fairmont is 200 N. Columbus Dr. On the other side (west) of the west tower is "One Illinois Center" and south of it is "Two Illinois Center". One is 111 E. Wacker; Two is 233 N. Michigan. Continuing down Michigan Ave, the next building is Michigan Plaza at 205/225 N. Michigan Ave. There's a pedway through. The restaurant row is the stretch of the pedway through Two/233.
The vernacular city is a crazy quilt of 🗺️ "neighborhoods". Any more detail is beyond our immediate scope, but a Chicagoan might identify a location by its coordinates or by its neighborhood. (I live in Rogers Park, 7800N and 1600W.)
all those funny names for the expressways
Lake Michigan squeezes together the east-west Interstates, giving us more numbers than we need, so the doubling up gets messy. You may want both a name-number cross reference and a 🗺️ map.
For understanding radio traffic reports, there are both narrative and 🗺️ map forms. Things are generally pretty smooth between 2 a.m. and 4 a.m.
parking
You'd rather not. By May, I'd already talked with someone considering leaving their car in Kenosha for the week and coming from there on the train.
((update 8/26)) The north exit from the Grant Park underground garage (by way of the Illinois Central station underneath Michigan and Randolph (the last electric interurban with a route across a state line)) is a quarter mile from the hotel. SpotHero lists places as low as $100 for five days, but convenience varies.
Fortunately, there's more than you need in walking distance, and a lot of things are a reasonable (under 3 miles) cab/lyft/uber ride.
CTA ("Chicago Transit Authority" –
where the band got the name)
Chicago has good bus & train service. (All one system, with transferring back and forth.) A lot of buses run on Michigan Ave., the corner downhill from the hotel. The hotel is about half a mile from the L or subway.

) credit/debit cards, so you really don't need to buy a fare card. If you will be making a lot of trips (more than one round trip a day), it's cheaper with a day pass. The closest place to the hotel to buy passes seems to be the Walgreens drug store at 300 N. Michigan. The ticket machines in the airports sell them too. Fwiw, there seems to be a Walgreens every block or three in all directions
The CTA does a good job with maps. There's a pretty well-arranged 🗺️ online map (we're "Illinois Center" on the south side of the mouth of the river). The easiest place to get a paper copy of the 🗺️ system map is from the attendant at a train station.
And for trip planning, Google maps or the CTA homepage.
(By the way, the L goes beyond the city limits. The Purple/Evanston line goes north into Wilmette (ah, the Baha'i Temple!); the Lake St. L Green line goes west into Oak Park, where they're still cashing in on Frank Lloyd Wright and Ernest Hemingway; and the Congress Blue Line goes to Forest Park, ending a couple of blocks from the Haymarket Memorial in Waldheim/Forest Home cemetery, set in the middle of the world's greatest collection of dead anarchists. [2] )
from the airports
Taking the L from the airport is simple, but it takes you half a mile from the holel. You can hail a cab/lyft/uber or walk, but it's a nuisance. Sorry
There's a subway station under the middle of O'Hare. You don't even have to go outside, the tunnels go there. Your stop is Clark & Lake, a giant transfer station, but with plenty of elevators.
The Midway L station is a little odd to get to, since the airport has been expanded several times. The Washington & Wabash Loop elevated station is closest to the hotel.
Union Station
Union Station is at the diagonally opposite corner of the Loop, about a mile and a half from the hotel. It's walkable if you want to.
You can take a cab/lyft/uber, of course.
There's a great big bus shelter on Jackson between Canal and Clinton, south side of the station the second block from the river. Take any bus going to North Michigan Ave., and get off at the Michigan Ave. Bridge. The hotel is a block up the slope.
Or the water taxi to the Michigan Ave. Bridge.
food near Union Station
besides the stuff inside the station
Greektown is two blocks west of the station.
A block west of the south side of the station is Lou Mitchell's, a great breakfast place. (closed Monday & Tuesday)
Two blocks east, over the river and past Sears Tower, is Luke's Italian Beef, 215 W Jackson.
taxicabs
Chicago has two taxi-hailing apps, Curb, and ARRO, and a cab fare estimator. (Yes, there're lyft and uber and all them, but this will give you a reliable estimate of cost.)
water taxis
From the Michigan Ave. Bridge to the train stations and on down to Chinatown
bicycles, bike tours, segway tours
The geography is very flat, the city bike map is OK, there's a network of pickup-dropoff rental bikes, you can take a bike on the CTA or ride 18 miles of lakefront.
Accessability
Chicon is serious about Accessability.
Rent a Scooter or Wheelchair "We strongly recommend making your reservation now to ensure device availability. All reservations should be made no later than 10 days prior to your arrival date. "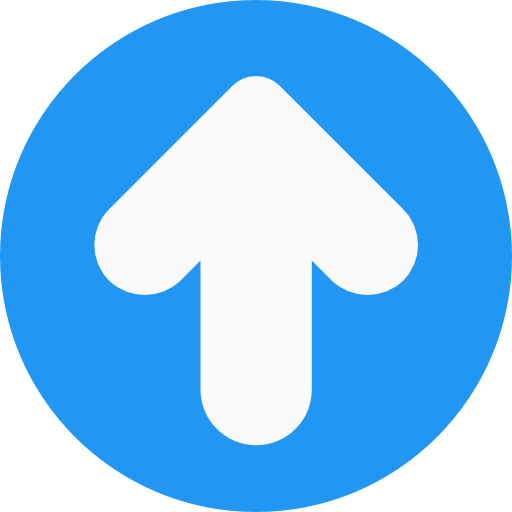 less expensive accomodations
There's a Hosteling International hostel at Congress and Wabash, a mile south of the Worldcon. (And the Cuban sandwich place in the lobby is outstanding.) A mile from Worldcon is a serious inconvevience, but $60 a night is seriously cheaper! (see note on bus passes under CTA, mentioning a LOT of buses up & down Michigan Ave.) A week of a 10-bed dorm is $367.20.
They sell CTA passes there, too.
If you're looking further afield, keep in mind that a zillion busses go over the Michigan Ave Bridge, right past the hotel, and that all the L lines are about a half mile away. Plug the address where you might stay into Google Maps to see how to get to the hotel.
food
restaurant guides
There are 3,000 restaurants within 3 miles of the Loop. This is only what I know and like. It is not a comprehensive restaurant guide (if such a thing were possible).
(I assume if you're going to a famous expensive place you made your reservations months ago and don't need any help from me.)
Ten years ago there were half a dozen important restaurant guides. Now there's yelp. ☹️
South of the river and north of the river are different food neighborhoods, and there's a more recent West Loop. South of the river is mostly breakfast/lunch for office workers, and
mostly only open on work days
. North of the river is much more an entertainment-dining area. And the "West Loop" is a hot restaurant neighborhood.
Chicago food
There are a lot of dishes peculiar to Chicago. [2] [3]

I was close to middle-aged before I discovered that Italian beef isn't as universal as hamburgers or tacos or Polish. It's a Chicago thing. [2] Mr. Beef (666 N. Orleans, between Erie & Huron, about 1¼ mile) is the real deal.

Chicago hot dog: In Chicago, we realize the nutritional value of a hot dog is practically nil, but we love them anyway. We build a salad in a bun and, if there is room left over we'll add a hot dog...dragging it through the garden. A traditional Chicago hot dog has an all beef kosher style hot dog (usually Vienna), on a steamed poppy seed bun. It is topped with slices of pickle and tomato, diced onions and a nuclear green relish, yellow mustard, and celery salt. Sports peppers are considered optional. Ketchup is not used on a traditional Chicago hot dog (probably because the sweetness of the ketchup was not a good match for the spices in the hot dogs, but possibly because there wasn't room for ketchup on the Maxwell Street pushcarts where they originated). (There are hot dog stands that will tell you to go down the street to McDonald's if you ask for ketchup.)
If you want the full array of choices of Polish, Chicago dog, or Italian Beef, the place to go is Portillo's, a massive local chain with a big store at 100 W Ontario.
Yes, Chicago is serious about pizza. One "best" list lists Tavern, deep-dish, New York, Detroit, artisanal, "rare and regional", Sicilian, and Neapolitan styles.
[A local SMOF thinks this needs more detail. He writes:] Pizza: Chicago has three main styles of local pizza: thin crust, deep dish, and stuffed. Usually when people refer to Chicago style pizza they mean deep dish or stuffed, but many people don't know the difference between the two types.
Chicago thin crust has a stiff, slightly crunchy crust and is frequently cut "tavern style," which means squares instead of wedges.
Deep dish has a thicker crust and is baked in a two-inch deep pan with the crust rising up along the sides of the pan. Usually for a deep dish pizza, the cheese is placed on the bottom, followed by the toppings and then a thick layer of crushed tomatoes (and a heavy dusting of grated parmesan cheese on top).
Stuffed pizza uses the same deep pan but has a thin crust shaped to the pan, all the way up the sides. The toppings are laid at the bottom of the dough bowl, which is then filled with cheese. A second crust is placed on top and cinched around the sides. Holes are poked into the top crust and then the sauce is poured into the depression formed between the upper crust and the top of the pan.
The canonical folklore is that Chicago pizza originated after WW II as bar food at 🍕 Pizzeria Uno (I don't know why the colloquial pronunciation is "Uno's"), though the younger sibling a block away, 🍕 Pizzeria Due ("Due's") is at least as popular. Send someone ahead an hour early to wait in line to order your pizza(s); the rest of the party needn't be there until it's just about ready. You do want to take a look at Medinah Temple across the street. It was saved from the wrecking ball by being recycled into a department store, which is really weird, but at least its exterior is still there.
Most of Chicago's most popular chains have locations convenient to the hotel, including 🍕 Giordano's, and 🍕 Lou Malnati's. And there are half a dozen others within a 10 or 15 minute walk.
🍿 Garrett's Popcorn is a popular downtown institution too. There are half a dozen locations up and down State St. and Michigan Ave.
There seem to be too many Harold's [(fried) Chicken Shack] locations to count, but one source said 40 in the city proper, mostly on the South Side. Harold's is more like a federation than a chain; a lot of the stores are different from each other. The closest to us are #62 at 636 S Wabash; #88b at 1450 S Michigan; and Clinton at 115 S Clinton.
The Loop is heavily oriented toward office-worker lunches, with relatively little after 5 pm or on Sunday or holidays.
Our hotel is part of an enormous development of about 8 city blocks. The pedestrian corridor through the office buildings is lined with breakfast/lunch restaurants. Unfortunately, they are only open on work days.
Go to the Bronze level (one below the main entrance level), head west (your left as you face the river) out of the hotel as far as the corridor goes, and turn left. You'll be in the grand corridor running through the three adjacent office buildings.

(I have been looking for a map or restaurant list since I started working on this list. THERE IS NONE!)

Here is a diretory of 233 N. Michigan, the middle of the three office towers.

However, Michigan Ave is crawing with lunch-y places (and more higher-rent places on the riverwalk). Here are some addresses:


410 Freshii
360 Corner Bakery Cafe
360 Smashburger
333 Pretzelmaker
333 Kaliflower
326 Naf Naf Grill
316 Chipotle Mexican Grill
307 The Sky-Line Club
300 Subway
233 list to the right
(few open weekend/holiday)
225 Starbucks
225 Sweetwater Tavern & Grille
225 Mezza
224 Venteux Brasserie, Cafe & Oyster Bar
189 Nutella Cafe
181 Stan's Donuts & Coffee
180 Noodles & Company
180 Five Guys
180 Au Bon Pain
168 bout Last Knife
151 Sbarro
151 Garrett Popcorn Shops
151 Protein Bar
151 Auntie Anne's
150 sweetgreen


And more a block east on Wabash.
216 N Emerald Loop
185 N Elephant & Castle
180 N Panda Express
174 N Capriotti's
172 N The Halal Guys
156 N Popeyes
152 N Deep Purpl - Acai Bowls
21 N Oasis Cafe
way in the back of the Jewelers Mall
18 S JIAO by Qing Xiang Yuan Dumplings
22 S Nando's PERi-PERi
28 S Naf Naf Grill
30 S Flat Top Grill
60 S Corner Bakery
134 S Miller's Pub
226 S Exchequer Restaurant & Pub

Due to history and density, there are a lot of neighborhood names overlapping in a small area: "River North" is from the river to Chicago Ave. (800 N); "Near North" is from the river to Division (1200 N). From Division to North Ave. (1600 N.) is the Gold Coast. (explanation of Chicago's "hundreds" street numbering above)
The stretch of Michigan Avenue north of the bridge is "the Magnificent Mile". East of Michigan is "Streeterville". ("Cap" Streeter may be the most implausible celebrity in Chicago's history. The Wikipedia article is wildly hostile, and not too accurate, but it is not possible to be completely accurate [2], [3], [4].)
North of the river there's a lot more for tourists and conventioneers.
Just over the bridge, across Michigan Ave., and downstairs ("lower Michigan Ave." looks nothing like "the Magnificent Mile"!) is the . . . famous? notorious? legendary? 🍔 World Famous [sic] Billy Goat Tavern & Grill (430 N. Michigan).
Downtown has been spreading west for a while. There's a lot to eat across the (South Branch) river.
The old Haymarket, Randolph west of Halsted, is a stretch of Randolph St. that's extra wide to support all the wagon traffic it used to have. There's a not-bad statue with bogus commentary plaques where the speakers' platform cart was on May 4, 1886, for the rally that ended in a police attack and a dynamite bomb. There are now myriad restaurants about 800-1000 west.
"Greek Town" is just down Halsted St., a great place to overeat. Ya gotta start with saganaki, which may be a Chicago invention

a little further
There were once a lot of great delis to choose from, but not any more. The last survivor is Manny's down by Roosevelt Rd (1141 S. Jefferson). It really is posible to run into anyone in Chicago there. When the Mayor or the President do photo ops, they really eat lunch. ("Holiday Menus: High Holidays; Passover; St. Patrick's Day")
A newer place that's also pretty good is Eleven City Diner at 1112 S. Wabash.
Chinatown is 3 miles or a short subway ride south, and, of course, has LOTS of restaurants. My favorites include Joy Yee and Lao Sze Chuan (map) in the big mall on Archer; Little Three Happiness (which has a "Chicago-based culinary chat site" named after it) on Cermak; and Evergreen down Wentworth.
a few more suggestions
🚕 = too far to walk
off-menu Beijing Duck Dinner (must be ordered in advance)
Italian beef
hot dogs
barbecue
Thai
my favorite Indian buffets
frozen treats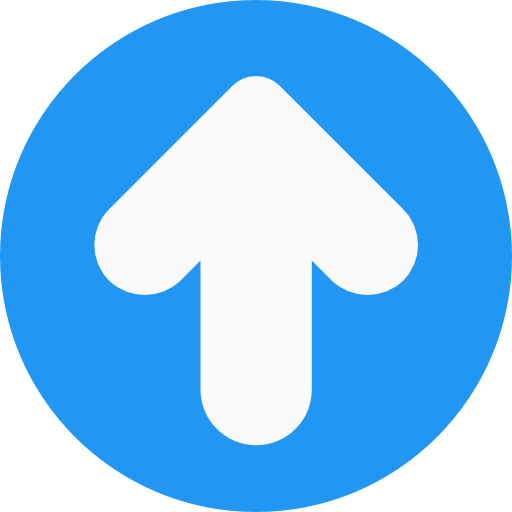 There's a Target just over the river at 401 E Illinois St., about half a mile (go over the bridge to the east), and another in the fabulous Louis Sullivan building at State and Madison, about three quarters of a mile.
shopping for party supplies
This is a little trickier, because parking and convenience to other stores are important.
The two dominant supermarket chains are Jewel and Mariano's.
The very closest is a Mariano's at 333 E Benton Pl. Since some of the streets here have three levels, ask the concierge for directions. It's about a third of a mile.
(When the wind is right, parts of the Loop smell like chocolate. Blommer Chocolate Company is that close. Alas, the factory store is no more.)
Binny's Beverage Depot is probably the biggest liquor dealer in the city. The nearest store is at 213 W. Grand Ave. The parking lot is tiny, but they'll bring your order out to your car.
Binny's mother ship is at 1720 N Marcey St. It's out of the way, *BUT* it's on the way to a COSTCO, a mile or so further.
The nearest COSTCO is at 1430 S Ashland Ave (Google doesn't know any better than to send you through the "Spaghetti Bowl" interchange. Just go down Michigan and over Roosevelt.).
The nearest big supermarket is a Jewel at 370 N Desplaines St, which has a parking lot
There's a Mariano's in the West Loop, with rooftop parking, at 40 S Halsted.
The closest Trader Joe's is at 44 E Ontario St, but forget about parking.
shopping for chocolate (north)
There's a Fannie May two doors down at the corner of Wacker and Michigan, 343 N Michigan Ave
Ghirardelli Ice Cream & Chocolate Shop is in The Wrigley Building, right across the river, 400 N Michigan Ave
ROYCE' Chicago is in "The Shops at North Bridge", 520 N Michigan Ave Space 520, about a 10 minute walk
L.A. Burdick Handmade Chocolates is at 609 N State St, about a 15 minute walk
Leonidas Chocolate Cafe is at 59 E Chicago Ave, not quite a mile
900 N Michigan Ave has three chocolatiers, 1 mile

Teuscher Chocolates of Switzerland on the 5th floor
The Chocolate Bar on the 5th floor
Madame Delluc Artisan Chocolatier on the 3rd floor
shopping for chocolate (south)
Kilwins is at 310 S Michigan Ave, just south of the Art Institute, not quite a mile
"dispensaries"
Sunnyside Cannabis Dispensary 436 N Clark St
Ascend Cannabis Dispensary 216 W Ohio St
shopping for office supplies
There's a Staples a few blocks south of the hotel, and another at Roosevelt Rd., near the shopping listed just above. And there's a big Office Depot at 352 W. Grand.
post office and shipping
Streeterville PO
355 E Ohio St Ste 200
Mon-Fri 9:00 am-6:00 pm
Finance Station E
100 W Randolph St (State of Illinois Building)
Mon-Fri 8:00 am-5:30 pm
Fort Dearborn
540 N Dearborn St
Mon-Fri 8:30 am-6:00 pm
Sat 9:00 am-3:00 pm
Sun 10:00 am-2:00 pm
MAIN
211 S CLARK ST
Mon-Fri 7:00 am-6:00 pm
UPS Access Point
CVS 205 N Columbus Dr
Mon-Fri 6:30 am/11:55 pm
Sat-Sun 7:00 am/11:55 pm
Latest Ground/Air Drop off Times
Mon-Fri 6:00 pm/6:00 pm
Sat 5:00 pm/5:00 pm
The UPS Store
323 E Wacker Dr
Mon-Fri 8:00 am/6:00 pm
Sat-Sun 9:00 am/3:00 pm
Latest Ground/Air Drop off Times
Mon-Fri 3:00 pm/3:00 pm
UPS Drop Box
307 N Michigan Ave
Ground/Air
Mon-Fri 5:45 pm/5:45 pm
UPS Drop Box
400 N Michigan Ave
Mon-Fri 5:15 pm/5:15 pm

UPS Drop Box
401 N Michigan Ave
Mon-Fri 5:45 pm/5:45 pm
FedEx Office Print & Ship Center w/ Drop Box
111 E Wacker Dr
Suite Ll09
Mon-Friday 9:00 am/7:00 pm
Sat 10:00 am/6:00 pm
Sun Closed
Latest Express drop-off
Mon-Fri 5:00 pm
Sat 4:00 pm
Sun No pickup
Latest Ground drop-off
Mon-Friday 5:00 pm
Sat-Sun No pickup
drug stores
The two dominant chains are Walgreens and CVS. You can't be more than a block or two from one.
The very closest is a tossup. The CVS at 205 N. Michigan Ave. is the other end of the pedway through the office buildings. There's another CVS at 205 N. Columbus Dr.
The nearest Walgreens is just over the bridge at 410 N Michigan Ave (Michigan Ave & Kinzie). The next closest are 342 E Illinois St (McClurg & Illinois — over the bridge to the east of us), 151 N State St (State & Randolph), 30 N Michigan Ave (Michigan & Washington).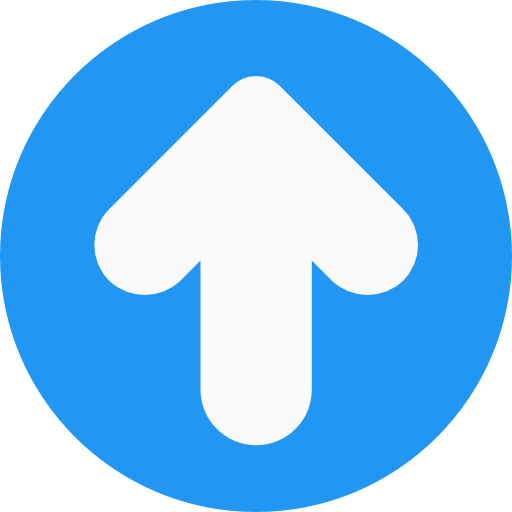 the ball parks
getting to Wrigley Field on the L
getting to New Comiskey Park on the L
"U.S. Cellular Field" tours are available for groups of 10 or more on Tuesdays and Fridays - 10:30 a.m. on game days and 10:30 a.m. and 1:30 p.m. on non-game days. Advance reservations are required. For details and rates, call 312-674-1000.
Museums
lists of museums
discount packages
the Biggies
relatively close by
Lincoln Park

Lincoln Park Zoo "Free and open to all, 365 days a year!"
obligatory Illuminatus! trivia

"Caligula X. Bushman", the caricature of Judge Julius Hoffman of the Conspiracy Trial, is named after Chicago's favorite gorilla.

Art (besides the Art Institute)

If you go see the Picasso, go back to the corner of the building behind her and look at her one quarter profile. She is not at all abstract.
Richard H. Driehaus Museum "one of the few remaining examples of the palatial homes erected by the wealthy of America's Gilded Age"

national, ethnic, &c. museums
specialized & further out away

Chicago Jazz Festival

September 1 – September 4

cemeteries



Reebie Moving and Storage is a contender for the most over-the-top King Tut enthusiasm ever.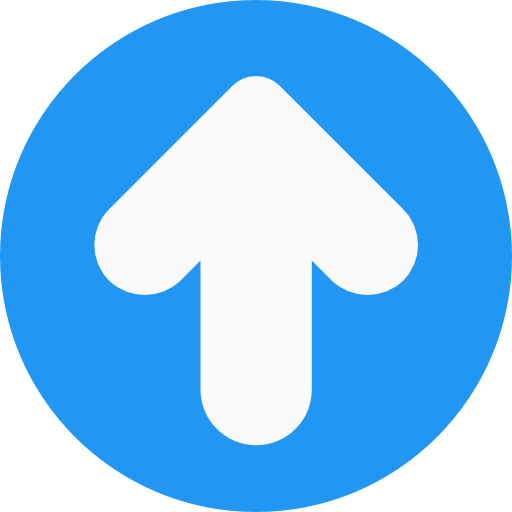 Architecture / going walkabout
original site of Fort Dearborn
the one and only

Chicago Architecture Foundation 👈

is right next door to our hotel.
A good Loop Art Tour map

over the Michigan Ave. Bridge & "the Magnificent Mile"

visible from the bridge . . .

spoils the view of what was "IBM Plaza", a classic Mies van der Rohe
Marina City really is designed to look like corncobs; it was decades early for the trend of multi-use residential downtown development

Wrigley Building Mr. Wrigley put his building here to give his friend, "Big Bill the Builder", Mayor William Hale Thompson, an additional excuse too build the Michigan Ave. bridge.
The Tribune Tower, "Colonel" ("the greatest mind of the fourteenth century") McCormick's monument to his ego newspaper. The walls are studded with his collection of rocks from every important building in the world.
What is currently the InterContinental Chicago Magnificent Mile was built by the Masons in 1929 as a health club. From the onion dome atop its tower, to the Babylonian frieze running around the building to the tenth floor swimming pool to the Moorish staircase entryway to the Medieval-oid feast hall, it has to be seen to be believed.
Navy Pier has a varied and colorful history, but its current use is housing for half a mile of generic tourist traps, although the way cool hemmispherical ballroon at the far end is still really neat.
Tree Studios housed artists for generations, until recent rising real estate prices forced the building into normal use.
The glorious Newberry Library, a stupendous research library, is a couple of blocks west of Michigan Ave.
And it's across the strteet from Washington Square Park aka Bughouse Square, a permanently deeded free speech area with heaps of colorful history.
The ill-fated Chicago Water Works Pumping Station was completed just before the Fire, but its standpipe ("a castellated monstrosity with pepper boxes stuck all over it" – Oscar Wilde) has become indelibly notorious. (Yes, it really did inspire the White Castle Hamburger motif)
The very first tourist tip in Chicago is about going up on The John Hancock Center. Don't go to the observation deck. The floor below is The Signature Lounge where, for the price of the deck, you can have a snack or a drink in a comfy chair. Also, the view from the Ladies' is supposed to be spectacular.
When Hugh Hefner got rich and famous, he bought what had been the tallest building in Chicago when he was a child, The Palmolive Building. (Until the Hancock went up, there was a revolving beacon on top, called the Lindburgh Light.) It was here at the Playboy Building that Wilson and Shea got so much nut mail for the Playboy Forum that they were inspired to write Illuminatus! . . . and Frank Robinson, whose office was between theirs, saw an apartment fire one day way up in the Hancock which eventually became The Glass Inferno with Tom Scortia, which became about 2/3 of "Towering Inferno" . . .


And at the top of Michigan Ave. is the Oak Street Beach, one of the great Chicago experiences. It's the beginning of more than eight miles of uninterrupted park.
The Oak Street Beach sort of segues into the North Ave. Beach, *BUT* at the south end of the North Ave. Beach is the North Avenue Chess Pavilion.

Michigan Ave. southward & Grant Park

Note for walkers: From the hotel down Michigan to Congress and over to Buckingham fountain is a total of about a mile. From the fountain down to the Field Museum is about another mile.

Dearborn &c




Prairie Avenue Historic District

under construction

In the 1880's, Potter Palmer built his mansion here. The two-year construction was completed on schedule, but finishing the interior took two more, for a final cost of $1,000,000. Mrs. Potter Palmer's guests eventually included three U.S. Presidents and the Prince of Wales.
Clarke House "the oldest house in Chicago", moved in 1977

🎡

Hyde Park / U. of C.

Oak Park & Frank Lloyd Wright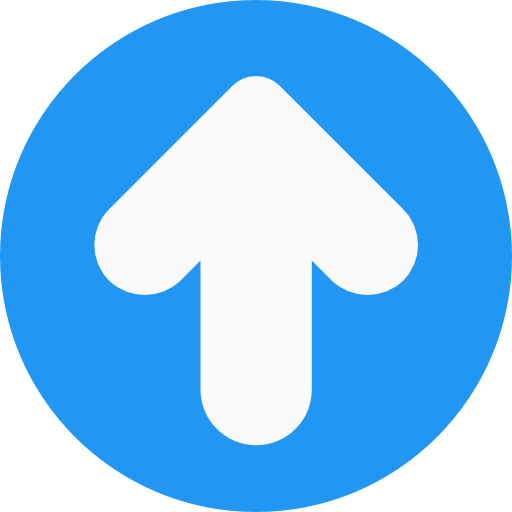 some used bookstores
well, mostly used bookstores
roughly sorted by neighborhood
---
---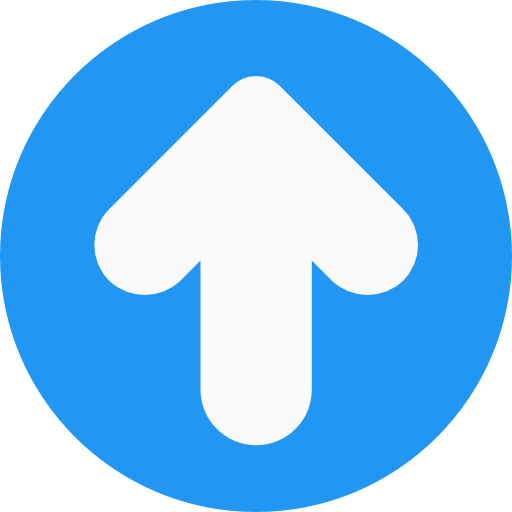 credits
Sources are embedded in URLs already, of course, and I used a lot of Google and wikipedia, but a couple of sources stand out.
First and foremost, Google introduced me to an avid architecture photographer named
Jyoti Srivastava
.
"Artefaqs Corporation is a leading provider of stock and custom
architectural photography
. . . "