PLAY LIST

SCHEDULE

PICTURES

HISTORY
 NITE FLYTE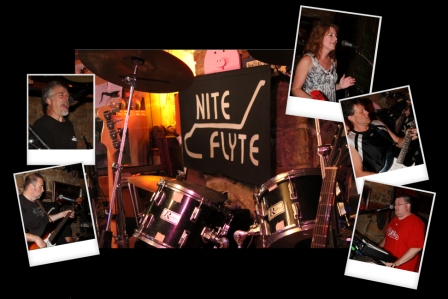 Enjoy the Best in
"LIVE DANCE ROCK"
Where can you find five people committed to creating
great live music ?

...Your Search is Over...

Meet the members of "Nite Flyte":
Marty, Doug, Jim, Rob and Dennis.
They have what it takes to make your event special
with exciting performances of all your favorites.
Song styles range from The Beatles and Fleetwood Mac
to Bon Jovi and 3 Doors Down.


Call or Email Today to keep Your date reserved !!!