DuPage Science Fiction and Fantasy Society
November 2021
Fall Into a Party!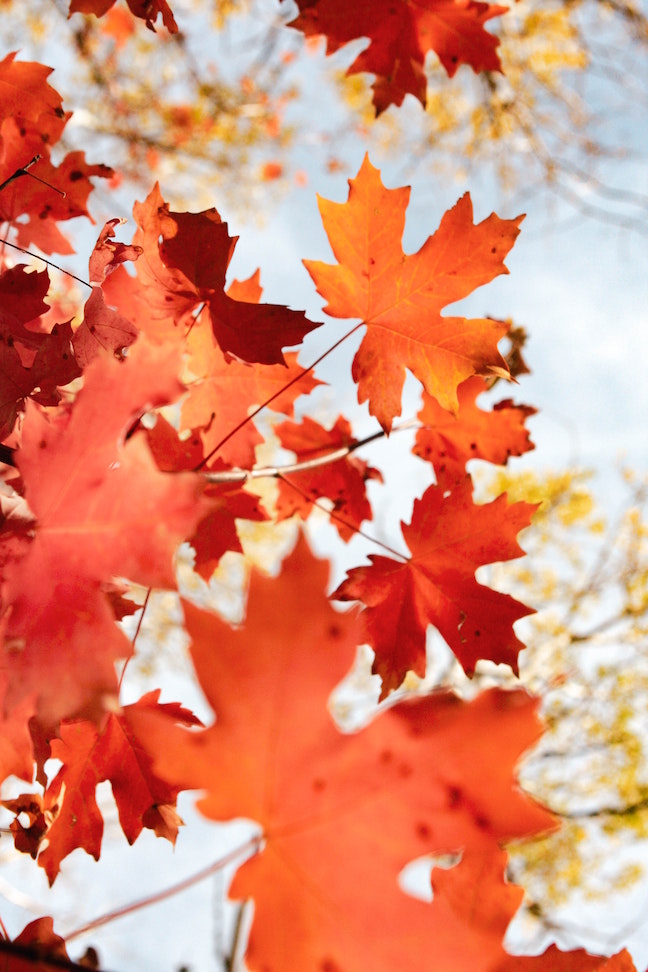 Photo by Olivia Hutcherson
HOSTOID:
Jason Youngberg

 

WHERE:
466 Sunnybrook Lane, Wheaton

 

PHONE:
630-668-1006

 

DATE:
Saturday, November 20

 

TIME:
8:00 PM until ??:??
(Remember: Bring a dessert or snack to pass and, as always, BYOB!)
Although it's technically been Autumn since the equinox on Sept. 22, to me it doesn't really feel like Fall until the leaves change color and start falling from the trees. I wasn't exactly keeping track, but that seemed to happen a bit later than usual this year; at least, it was warmer than usual for what seemed like most of October. It didn't help that our maple tree in the front yard died this Summer. (I'm not one to complain about warmth - after all, where I grew up, in the St. Louis area, the weather is typically a bit warmer than here - but it just seemed strange.) Meanwhile, we're still experiencing the seemingly neverending COVID-19 pandemic, so I need to keep including the following: We strongly prefer that everyone who comes to this party is fully vaccinated; however, even if you are not, you can still join us if you are at low risk for COVID-19, and we will ask you to wear a mask. Masks are strongly recommended even for fully-vaccinated guests, owing to the increased virulence of the delta variant of the coronavirus - even vaccinated people can readily spread it. At a minimum, if someone attends who is not vaccinated, we all need to wear masks for their protection.
As you can see, Jason Youngberg graciously agreed to host our party this month. I believe it's been over a year since he last hosted, so I for one am especially grateful to him for having it this month. The date of our party happens to be National Peanut Butter Fudge Day, National Absurdity Day, National Child's Day, and National Adoption Day, according to National Day Calendar. Whether you feel like celebrating one or more of those, something else, or nothing at all - perhaps you just want to spend some time with some fellow fannish folks - we hope to see you at Jason's! If you are allergic to cats, please keep in mind that Jason has fairly recently adopted a new cat.
---
Remember, please keep an eye on our Web site for future announcements: http://dupage-sf.club. We are sending a monthly email notice to those folks for whom we have current email addresses. If you're interested, send your up-to-date email address to Nick (see the contacts page).

Maps and Directions