DuPage Science Fiction and Fantasy Society
May 2022
May, We Party (early) with Jason!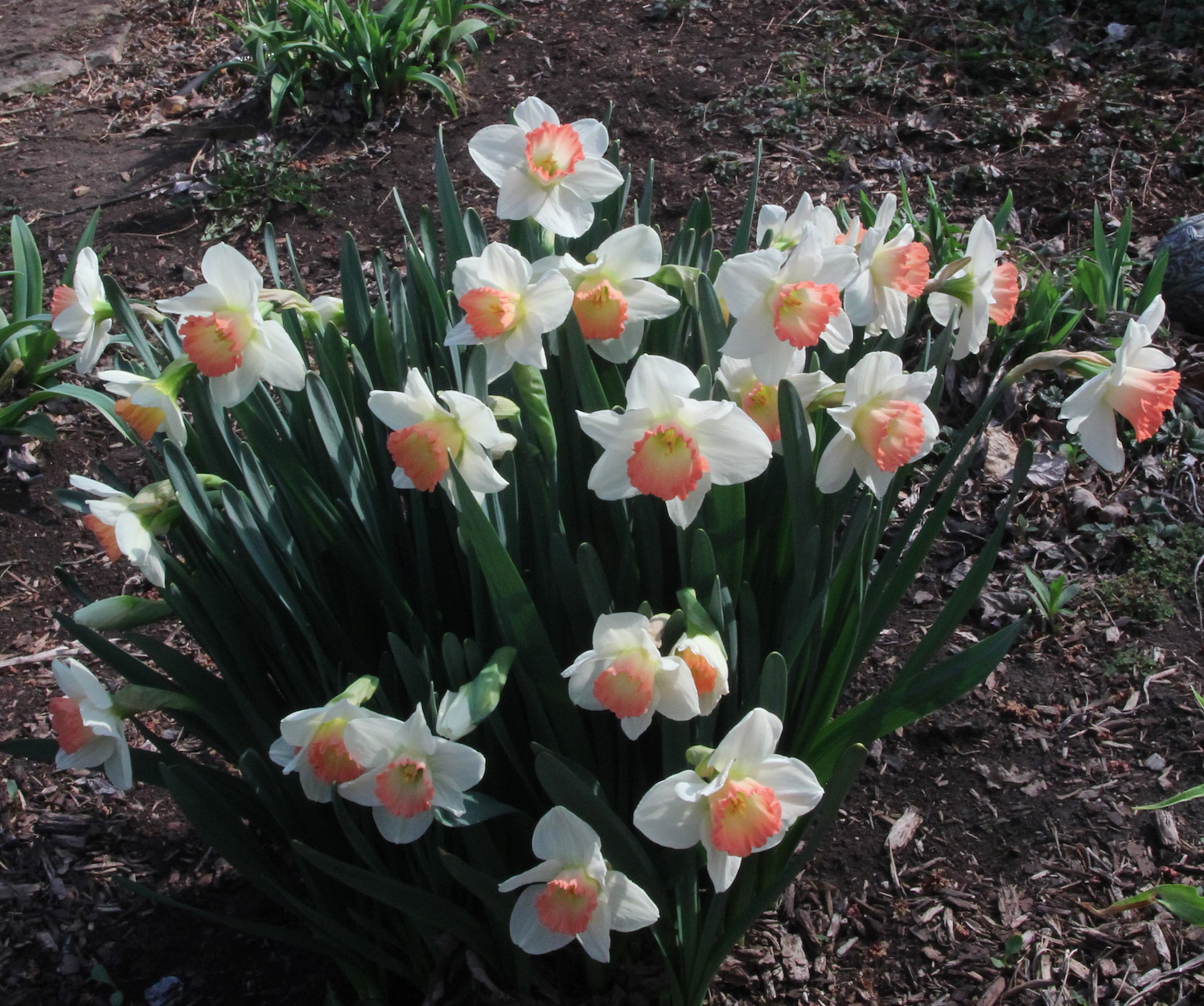 Original Photo by Larry Cole
HOSTOID:
Jason Youngberg

 

WHERE:
466 Sunnybrook Lane, Wheaton

 

PHONE:
630-668-1006

 

DATE:
Saturday, May 14

 

TIME:
8:00 PM until ??:??
(Remember: Bring a dessert or snack to pass and, as always, BYOB!)
As I write this, it's the 1st of May, and it finally feels a lot like Spring to me around here. (Again, I grew up in a slightly warmer area, namely St. Louis County - no snow in April that I can recall from my youth. Granted, this past April hasn't been too bad - but there have been some bad ones, at least one back in the mid-late 1980s with an awful snowstorm as I recall.) I sort of 'cheated' a bit with the above photo; it's one that Larry emailed a year ago last month. I'm not much at taking pics of flowers (but my phone is starting to accumulate photos of the kittens that Jan and I are fostering - more on that next month). Meanwhile, we're still experiencing the seemingly neverending COVID-19 pandemic, so I need to keep including the following: We strongly prefer that everyone who comes to this party is fully vaccinated; however, even if you are not, you can still join us if you have no symptoms and are at low risk for COVID-19, and we will ask you to wear a mask. Masks are optional for fully-vaccinated guests; we are not in a particularly high-COVID-incidence area (DuPage County is in one of the most-vaccinated areas of Illinois). At a minimum, if someone attends who is not vaccinated, we all need to wear masks for their protection, so I recommend that you have a mask handy just in case.
As you can see, Jason Youngberg graciously agreed to host our party this month. For medical reasons, we are short a couple of recent (semi-)frequent hostoid households, so I for one am especially grateful to him for having it this month, even though he needs it to happen a week earlier than usual. The date of our party happens to be, among others, National Dance Like a Chicken Day, National Underground America Day, National Dog Mom's Day and Stamp Out Hunger Food Drive Day, according to National Day Calendar. Whether you feel like celebrating one or more of those, something else, or nothing at all - perhaps you just want to spend some time with some fellow fannish folks - we hope to see you at Jason's! If you are allergic to cats, please keep in mind that Jason has within the last year adopted a new cat.
---
Remember, please keep an eye on our Web site for future announcements: http://dupage-sf.club. We are sending a monthly email notice to those folks for whom we have current email addresses. If you're interested, send your up-to-date email address to Nick (see the contacts page).

Maps and Directions