May 2020
Party Canceled This Month &^(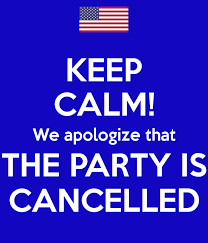 The party planned for this month has been canceled owing to the extension of the statewide shelter-in-place order through May 30 (originating from the current COVID-19 pandemic). We are hoping and anticipating that this order will not be extended again, or at least not through the end of June, and so we hope to resume the parties next month.
If you would like to host a party in a future month, please check the Upcoming Parties page to see whether someone is already scheduled to have it in that month, and if not, contact Nick (see the link to the Contacts page below). If you are even slightly considering hosting a party, but you have questions, again, please don't hesitate to contact Nick.
---
Remember, please keep an eye on our Web site for future announcements: dupage-sf.club. We are sending a monthly email notice to those folks for whom we have current email addresses. If you're interested, send your up-to-date email address to Nick (see the contacts page).