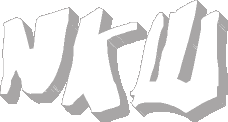 Collected from the Odds & Ends Drawer
---
Frank is a character on the NBC comedy "30 Rock". Frank's a sketch writer who wears a series of trucker-style hats with "funny" phrases on them in block lettering. Here's your indispensible key to the many hats he's worn in each episode. While reading this table, just imagine the hat storage and retrieval challenges the costume department must face!
The Complete Season One
Episode
Airdate
Hat(s)
"Pilot"
10/11/06
NINJA
EXPERT
Opening titles
starting 10/18/06
NINJA
EXPERT
(Frank is shown in black & white)
"The Aftermath"
10/18/06
DONE
DEAL
"Blind Date"
10/25/06
EXTRA
SAUSAGE
JOYSTICK
MASTER
DOUBLE
CHEESE
JOYSTICK
MASTER
"Jack The Writer"
11/1/06
NINJA
EXPERT
ARCADE
CHAMP
BIGFOOT
EXPERT
NINJA
EXPERT
ARCADE
CHAMP
NINJA
EXPERT
"Jack-Tor"
11/16/06
HAND
HELD
"Jack Meets Dennis"
11/30/06
NINJA
EXPERT
JOYSTICK
MASTER
(We only see Frank wearing this hat from the back)
"Tracy Does Conan"
12/7/06
BIGFOOT
EXPERT
"The Break Up"
12/14/06
OVER
EASY
ESP
TUTOR
KUNG FU
BEECH
"The Baby Show"
01/04/07

RODS

"The Rural Juror"
01/11/07
KARATE
SLUTS
BEEF
N
BEAN
"The Head and The Hair"
01/18/07

SMELLS

"Black Tie"
02/01/07
HIGH
SCORE
"Up All Night"
2/08/07
EXTRA
CHEESE
"The 'C' Word"
2/15/07
UFO
COP
1,000,000
POINTS
"Hard Ball"
2/22/07
SQUEEZE
IT
Frank is only in one scene of this episode, and we only see the left side of his hat.
Originally thought to say "CHEEZE IT" Judah was on the popular radio show The Radio Chick
on March 7, 2007 and dismissed it.
"The Source Awards"
3/01/07
COOL
AS
ICE
TIME
TRAVEL
AGENT
"Fighting Irish"
3/08/07

?

LIZ
ROCKS
Frank appears in the cold open, but only briefly and in the distance.
It looks like a grey hat, but we can't read any logo on it.
"LIZ ROCKS" was presumably made special when he learned that Liz Lemon was required to make layoffs.
"Fireworks"
4/05/07
MASH
POTATOS
BEEF
RAVIOLI
ATOMIC
SUPER
KICK
"Corporate Crush"
4/12/07
MYSTERY
SOLVER
BAHAMA
TRAPEZOID
"Cleveland"
4/19/07
ALABAMA
LEGSWEEP
"Hiatus"
4/26/07
FORCE
FIELD
ALIEN
KNIGHT
FORCE
---
Nathaniel's Favorite Christmas Records
---
Nat's All-Time American Tour
Here's a guide to United States I have visited. Can you really call yourself an American if you've never driven across Nebraska, Kansas, and Colorado?
Key:
Never visited 18 states, including Alaska & Hawaii


---

Drove through 7 states, and
changed planes in Detroit MI, and Cincinnati OH


---

Visited 15 states plus Washington DC for 1-6 days


---

Visited 5 states for a week or more
Lived in Maine and Massachusetts
---
Amusing E-Mail Subject Lines
Do you check your e-mail Inbox, and see nothing but boring Subject lines? Do you go looking for a specific message, but the Subject line is totally nondescriptive? Learn a valuable lesson from The Divine Miss Em and myself. What follows are amusing e-mail subject lines culled from the last year of correspondence:
Anyone looks good in a latex dress!
Ben Folds presents: The Battle of Who Could Get Hypothermia
Cats? guinea pigs? who can say?
Danny Devito, Bob Hoskins, yes. Shaquille O'Neal? not so much.
Diana Ross on ice...so...many...jokes...
Dumping some ginkgo biloba into the President would be equally funny...
Grab Grab The Haddock? I never heard of them!
How about Thai Toast? Swiss? Guatemalan?
I am actually full of farfalle.
I still go for abbreviation and alliteration: "The Tentacle-Telegraph," maybe?
I think "Bill Gates" would be even funnier...oh, wait...
I think i've made my position on the towels perfectly clear... ;-)
If there's no Diet Coke I don't want to be part of your revolution!
I'll have a box of Bland & Pointy's, please.
Are you in the market for 660 scissors?
Why does Mr. Peanut use a cane?
It's Fresca-riffic!
Look, up in the sky! It's Sophisticated Super-Irony Girl!
Oh really? Have you ever BEEN to Staten Island?
Ooh yeah, that sounds more Audrey Hepburn, less "Cliffs of Insanity!"
Santa: jolly old elf or innocence-shattering web of lies?
So now they are *financially* bankrupt as well?
That jiggling is "female empowerment"
What, no 'Hounds of Love'? oh right, you're not a chick.
---
Other People Born On January 17 Besides Me
Zooey Deschanel (actress, "Almost Famous") 1980
Brad Fullmer (DH, Anaheim Angels) 1975
Freddy Rodriguez (actor, "Six Feet Under") 1975
Kid Rock (musician/Pam Anderson's boyfriend) 1971
Bart Freundlich (actor/director/married to Julianne Moore) 1970
Genndy Tartakovsky (creator of "Powerpuff Girls" and "Dexter's Laboratory") 1970
Joshua Malina ("Sports Night", "The West Wing") 1966
Jim Carrey 1962
Susannah Hoffs (The Bangles) 1959
Paul Young (musician, "Every Time You Go Away") 1956
David Caruso actor (NYPD Blue) 1956
Steve Earle (musician) 1955
Robert F Kennedy Jr attorney (Natural Resources Defense Council) 1954
Kevin Reynolds (director: "Robin Hood-Prince Of Thieves", "Waterworld") 1952
Ryuichi Sakamoto (composer) 1952
Andy Kaufman (comedian) 1949
Mick Taylor (Rolling Stones 1969-1974) 1948
Muhammad Ali 1942
Maury Povich TV host ("A Current Affair"/Mr Connie Chung) 1939
James Earl Jones 1931
Vidal Sassoon 1928
Eartha Kitt 1927
Betty White 1922
Al Capone 1899
Mack Sennett (Keystone Studios founder) 1880
Benjamin Franklin (kite flyer/statesman/wit/inventor) 1706
---
NATHANIEL: Now More Than Ever!
Yes, according to the U.S. Government, the name Nathaniel has reached a century-long peak in popularity. After lingering in obscurity for most of the 20th century, Nathaniel finally broke into the Top 100 in the 1970s, right around the time yours truly was born (I'll give you a hint- I'm a year younger than Kid Rock).
| | |
| --- | --- |
| Year | Ranking |
| 1900 | 266th |
| 1905 | 211st |
| 1915 | 183rd |
| 1925 | 200th |
| 1935 | 204th |
| 1945 | 224th |
| 1955 | 241st |
| 1965 | 152nd |
| 1975 | 81st |
| 1985 | 87th |
| 1991 | 85th |
| 1992 | 83rd |
| 1993 | 78th |
| 1994 | 79th |
| 1995 | 74th |
| 1996 | 71st |
| 1997 | 67th |
| 1998 | 59th |
| 1999 | 63rd |
| 2000 | 64th |
| 2001 | 64th |
| 2002 | 65th |
---
Homer Simpson's Jobs
If it seems like Homer Simpson has had a thousand different jobs (besides Nuclear Power Plant Engineer) in the last 14 years of The Simpsons, it's only been twenty-nine. Here's a list which surely will be obsolete by the time you read this. And it doesn't even mention his brief career in the Be Sharps!

Homer: [speaking to Marge] You know, I've had a lot of jobs: boxer, mascot, astronaut, imitation Krusty, baby-proofer, trucker, hippie, plow driver, food critic, conceptual artist, grease salesman, carny, mayor, grifter, bodyguard for the mayor, country-western manager, garbage commissioner, mountain climber, farmer, inventor, Smithers, Poochie, celebrity assistant, power plant worker, fortune cookie writer, beer baron, Kwik-E-Mart clerk, homophobe, and missionary. But protecting Springfield, that gives me the best feeling of all.
---
20 Ways To Tell A Man His Fly Is Unzipped
The cucumber has left the salad.
I can see the Gun of Navarone.
Someone tore down The Wall, and your Pink Floyd is hanging out.
You've got Windows on your laptop.
Sailor Ned's trying to take a little shore leave.
Your soldier isn't so unknown now.
Quasimodo needs to go back in the tower and tend to his bells.
You need to bring your tray table to the upright and locked position.
Paging Mr. Johnson... Paging Mr. Johnson...
Your pod bay door is open, Hal.
Elvis Junior has LEFT the building!
Mini-Me is making a break for the escape pod.
Ensign Hanes is reporting a hull breach on the lower deck, Sir!
The Buick is not all the way in the garage.
Dr. Kimble has escaped!
You've got your fly set for "Monica" instead of "Hillary."
Our next guest is someone who needs no introduction...
You've got a security breach at Los Pantalones.
I'm talking about Shaft, can you dig it?
and The Number One Way to Tell Someone Their Fly Is Unzipped...
Men are From Mars, I Can See Your Penis.
---
Ten Ways To Tell A Woman Her Fly Is Unzipped (thanks Anita!)
Miss Otis regrets she's able to lunch today.
Victoria's not so secret at the moment.
Your Underalls are quickly becoming overalls.
Congratulations on coming out, I see you're wearing your pink triangle.
Behold, the Cave of Wonder!
You forgot to lock the Volvo. (shoutout to Tony Soprano!)
I see they do make "Sunday" days-of-the-week underpants...
Mind the gap.
Monica, I'd rather catch a glimpse of the back of your thong.
Can I give you a hand with that?
---
Boilerplate Breakup Letter
Dear ______,
I regret to inform you that you have been eliminated from further contention as Mr. Right. As you are probably aware, the competition was exceedingly tough and dozens of well-qualified candidates such as yourself also failed to make the final cut.

I will, however, keep your name on file should an opening become available. So that you may find better success in your future romantic endeavors, please allow me to offer the following reason(s) you were disqualified from the competition.

Check those that apply...
Your last name is objectionable. I can't imagine taking it, hyphenating it, or subjecting my children to it.
Your first name is objectionable. It's just not something I can picture myself yelling out in a fit of passion.
The fact that our dining experiences to date has left MY wallet a little lighter, and YOUR pants a little tighter!
Your inadvertent admission that you "buy condoms wholesale" indicates that you may be interested in me for something other than my personality.
You failed the Twenty Question Rule, i.e., I asked you 20 questions about yourself before you asked me more than one about myself.
Your constant e-mailing shows me you have TOO much time on your hands!
Your legs are skinnier than mine.
You're too short. Any son that we produced would inevitably be beaten up repeatedly at recess.
You're too tall. I'm developing a chronic neck condition from trying to kiss you.
Your profession offers no possible benefit to me. Unless you can do my taxes, install a garbage disposal, or reshingle my roof, I'm not interested.
The fact that your apartment has been condemned reveals an inherent slovenliness that I fear is unbreakable.
The phrase "My Mother" has popped up far too often in conversation.
You still live with your parents.
Although I do enjoy The X-Files, I find your wardrobe of Star Trek uniforms a little disconcerting.
Your frequent references to your ex-girlfriend lead me to suspect that you are some sort of psychotic stalker.
Your ability to belch the alphabet is not a trait that I am seeking in a long-term partner.
Your height is out of proportion to your weight. If you should however, happen to gain the necessary 17 vertical inches, please resubmit your application.
Somehow I doubt those condoms I found in your overnight bag were really necessary for a successful business trip.
I am out of your league, set your sights lower next time.
Sincerely, _____
---
The Law & Order Cribsheet
Law & Order has been on the air since 1990. One of the remarkable traits of the show is its ability to maintain a style and quality despite the near-annual replacement of cast members. Have you ever watched this show in re-runs and wondered which season you were watching? One of the neat things about this near-systematic replacement of regular characters is, you can tell which season you're in just by who's appearing the the episode. Each season from 1990 to 2002, at least one of the seven major characters is replaced. Take a look at my Microsoft Excel Crib Sheet, and see for yourself. For near-frightening detail into the cast changes at Law & Order, and a look at how actors will portray different characters throughout the history of the show, check the Internet Movie Database Trivia Page for this show.
---
Nathaniel's Six Least Favorite Beatles Songs
I am a diehard Beatles fan, and I have spent uncounted hours playing Beatles music on the radio and creating Beatles music mixes on cassette and CD. It is way too hard to whittle down their music to a list of favorite songs. However, there are six Beatles songs which I've never loved.
"Day Tripper" (1965) It has a great guitar riff, and the arrangement is dramatic, but this song shows the least personality of any Beatles single. "Day Tripper" always felt like a song Lennon and McCartney wrote as part of the daily chore of songwriting.
"I Feel Fine" (1964) See above. The guitar riff is not as good as "Day Tripper", and the production is soaked in reverb. The opening feedback is cute for novelty flavor only.
"Lucy In The Sky With Diamonds" (1967) This Sgt. Pepper track features all the psychedelia of "Strawberry Fields Forever", but without the creative spark. The arrangement is flat, the performances are stale. John Lennon always denied that the song's initials did not stand for "L.S.D.", but Lennon's singing sounds drugged to the gills anyway.
"She's A Woman" (1965) This one makes the list of because Paul's lyrics. All it takes is for one sophomoric couplet: "My love don't give me presents/I know she ain't no peasant". Paul is trying to sound as bluesy as possible on this one, and his bad grammar and double negatives fit the style. However, rhyming "presents" with "peasant" is so bad it sounds like the kind of rhyme you'd leave in until you think of something better- but then he never thought of something better. It certainly doesn't fit the style of the song either.
"I Call Your Name" (1963) This EP-only track is not a bad song, just a half-hearted performance and a misguided arrangement. The take committed to vinyl sounds like Take 379 of a song no one liked to begin with. The Beatles attempted a ska-style bridge, but they botch it so badly it's hardly recognizable as ska at all. This performance suffers the most in comparison with the saucy, torchy cover version from The Mamas & The Papas' 1966 debut If You Can Believe Your Eyes and Ears. The Beatles were masters of taking others' songs, then both improving and making them their own. In this case, The Mamas & The Papas did the same to them.
"Hello Goodbye" (1967) Paul McCartney reduced to his worst tendencies. No one can debate this is a catchy melody, but Paul never got around to writing any words. His subconscious seems to believe that his melody is so wonderful, no one will notice the nonsense lyrics:

You say 'Yes', I say 'No'.
You say 'Stop' and I say 'Go, go, go'.
Oh no!
You say 'Goodbye' and I say 'Hello'.
I don't know why you say 'Goodbye', I say 'Hello'.
I say 'High', you say 'Low'.
You say 'Why?' And I say 'I don't know'.
Oh no!
(And then the coda, with the "Heba, aloha" thing.)

Maybe if this were on a Beatles' Children's Album (and there have been several) this would be more palatable. Maybe this kind of piffle was more acceptable in 1967, the peak of the hippie-Summer Of Love era. I admit there are plenty of fantastic rock songs with either no lyrics at all, or totally incomprehensible lyrics. My only wish is that these lyrics were the latter instead of the former.
---
Grammy Awards for Best New Artist
I find it very interesting that 9 of the last 12 winners have been solo women (damn you Hootie!). 21 of the winners have been solo women (22 if you count the Carpenters). If you want proof that the Grammys have always hated rock music, only eight 'rock' bands have won this award, and that's counting America, Crosby, Stills, & Nash, and Maroon 5. Recent oddities include Shelby Lynne, who won in 2000, after releasing six albums over 10 years of recording. Please don't make me explain why there's an asterisk next to Milli Vanilli.
2004: Maroon 5
2003: Evanescence
2002: Norah Jones
2001: Alicia Keys
2000: Shelby Lynne
1999: Christina Aguilera
1998: Lauryn Hill
1997: Paula Cole
1996: LeAnn Rimes
1995: Hootie & The Blowfish
1994: Sheryl Crow
1993: Toni Braxton
1992: Arrested Development
1991: Marc Cohn
1990: Mariah Carey

1989: Milli Vanilli*
1988: Tracy Chapman
1987: Jody Watley
1986: Bruce Hornsby & The Range
1985: Sade
1984: Cyndi Lauper
1983: Culture Club
1982: Men At Work
1981: Sheena Easton
1980: Christopher Cross
1979: Rickie Lee Jones
1978: A Taste Of Honey
1977: Debby Boone
1976: Starland Vocal Band
1975: Natalie Cole

1974: Marvin Hamlisch
1973: Bette Midler
1972: America
1971: Carly Simon
1970: The Carpenters
1969: Crosby Stills and Nash
1968: José Feliciano
1967: Bobbie Gentry
1965: Tom Jones
1964: The Beatles
1963: Swingle Singers
1962: Robert Goulet
1961: Peter Nero
1960: Bob Newhart
1959: Bobby Darin
---
The Super Bowl National Anthem, Sung By...
Now when someone asks you who has sung the National Anthem at the Super Bowl, and won Best New Artist at the Grammys, you can say "Natalie Cole and Mariah Carey, of course!"
XLI-
XL- Aaron Neville, Aretha Franklin and Dr. John (New Orleans tribute)
XXXIX- Combined choirs of the U.S. Military Academy,
the U.S. Naval Academy, the U.S. Air Force Academy,
and the U.S. Coast Guard Academy, and U.S. Army Herald Trumpets
XXVIII- Beyoncé Knowles
XXXVII- Dixie Chicks and Celine Dion
XXVI- MARIAH CAREY
XXXV- BACKSTREET BOYS
XXXIV- FAITH HILL
XXXIII- CHER
XXXII- JEWEL
XXXI- LUTHER VANDROSS
XXX- VANESSA WILLIAMS
XXIX- KATHIE LEE GIFFORD
XXVIII - NATALIE COLE
XXVII- GARTH BROOKS
XXVI - HARRY CONNICK, JR.
XXV- WHITNEY HOUSTON
XXIV- AARON NEVILLE
XXIII- BILLY JOEL
XXII- HERB ALPERT
XXI- NEIL DIAMOND

XX- WYNTON MARSALIS
XIX- CHILDREN'S CHOIR of SAN FRANCISCO
XVIII- BARRY MANILOW
XVII- LESLIE ESTERBROOK
XVI- DIANA ROSS
XV- HELEN O'CONNELL
XIV- CHERYL LADD
XIII- THE COLGATE THIRTEEN
XII- PHYLLIS KELLY of NE LOUISIANA STATE UNIVERSITY
XI- VICKI CARR (America the Beautiful)
X- TOM SULLIVAN
IX- GRAMBLING UNIVERSITY BAND
VIII- CHARLIE PRIDE
VII- LITTLE ANGELS of HOLY ANGELS CHURCH
VI- U.S. AIR FORCE ACADEMY CHOIR
V- TOMMY LOY (trumpeter)
IV- AL HIRT
III- ANITA BRYANT
II- GRAMBLING UNIVERSITY BAND
I- UNIVERSITIES of ARIZONA & MICHIGAN BANDS
HOME PAGE | EPHEMERA | FRIENDS & FAMILY | PORTFOLIO | CONTACT