Recent books by author Sheree Bykofsky!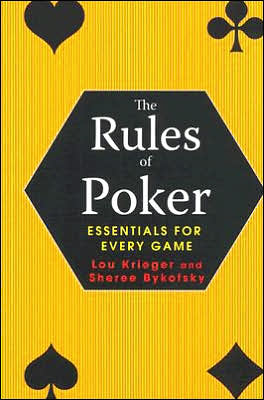 The Rules of Poker: Essentials for Every Game (Citadel, December 2006) by Lou Krieger and Sheree Bykofsky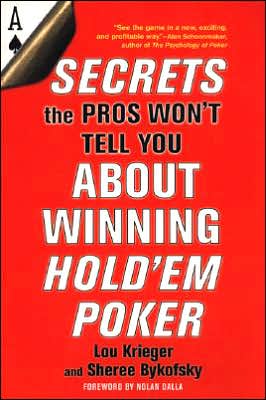 Secrets the Pros Won't Tell You About Winning Hold'em Poker by Lou Krieger and Sheree Bykofsky (Citadel, March 2006).
Within the pages of Krieger and Bykofsky's new book are the secrets that professional poker players use to win games consistently. This guide goes a step further than other books in revealing the tricks the pros don't want you to know. Sheree Bykofsky has won hundreds of poker tournaments in casinos and online, and has won a seat at the World Series of Poker. In December 2005 she placed first in the World Series of Poker Ladies Circuit Event. Lou Krieger is a columnist for
Bluff
,
Fifth Street
, and the newspaper
The Nevada Sunday
. In 2000 he was named "one of the most influential gaming writers of the past hundred years." He is the author of seven top-selling books on poker.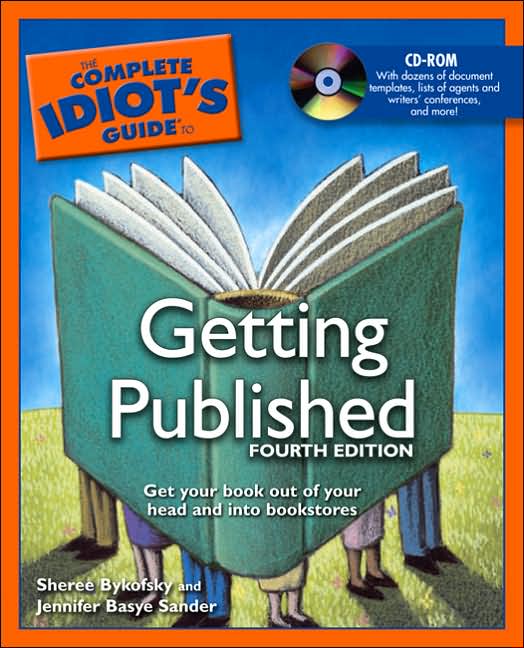 The Complete Idiot's Guide to Getting Published, 4th Ed. (Alpha, August 2006) by Sheree Bykofsky and Jennifer Basye Sander. The extremely popular Complete Idiot's Guide to Geting Published is now in its fourth edition. Bykofsky, a literary agent and author, and Sander, a nonfiction author, provide practical advice in an accessible, concise and informative manner. The new guide includes an updated overview of the publishing industry, tips on everything from writing queries to negotiating contracts to finding a great agent, and a CD-ROM with sample proposals, list of literary agents and their guidelines, and links to author resource websites.
Put Your House on a Diet: Declutter Your Home and Reclaim Your Life (Rodale, August 2005) by Ed Morrow, Sheree Bykofsky and Rita Rosenkranz.
A humorous but practical book that tackles the clutter dilemma by drawing an analogy with losing weight.
Put Your House on a Diet
examines clutter's limiting effects on your lifestyle and offers solutions for eliminating junk in uncomplicated, inexpensive ways.
The Downtown Girl's Guide to Wine (Adams Media, October 2005) by Sheree Bykofsky and Megan Buckley
Sexy City Cocktails (Adams Media, September 2003) by Sheree Bykofsky and Megan Buckley