Stories
Peripateia
a short story forthcoming in Fall 2013 in the anthology End of the Road edited by Jonathan Oliver. Apparitions of world lines and Higgs bosons and other things challenge our protagonist's view of the world.
Cry of the Kharchal
a short story in Clarkesworld , August 2013. There is a ghost (sort of), a poet, an ornithologist, a disturbed young man, a boy who might be descended from kings, and a very old story (that I made up) coming back to haunt present-day characters.
With Fate Conspire
a short story out in April 2013, in Solaris Rising 2, edited by Ian Whates. The protagonist is a woman of unusual talents, raised in the streets of old Kolkata, now recruited by a group of scientists for a purpose that is unknown to her. My second appearance in the cover list of authors in English.
Sailing the Antarsa
a novella out in April, 2013, in The Other Half of the Sky an anthology of feminist space opera edited by Athena Andreadis . See also here. The protagonist, a woman called Mayha, undertakes an unusual journey in a story involving physics, the environment, biology, communication, and myth. And there's an enormous tree-like being that is central to everything. Here is a review.
A Handful of Rice
Fall 2012: a novelette forthcoming in Ann VanderMeer's anthology Steampunk Revolution in Fall 2012. It's alternate history, with steam and all that, plus a particular kind of magic. Not my usual kind of stuff so this was a bit of an adventure for me. Plus I got to be on the cover list of authors for the first time in English! (The first time ever was in a Russian magazine). There is a review at the tor.com site and a mention at Publisher's Weekly.
Ruminations in an Alien Tongue
April 2012: a short story out in Lightspeed Magazine. An old woman scientist reflects on her life and approaching death. This is also reprinted in an anthology edited by John Joseph Adams, Other Worlds Than These.
Indra's Web
in TRSF a new science fiction anthology published by MIT's Technology Review. The story is near-future SF about a community of people near Delhi who are engaged in re-inventing the city to deal with global warming. I really enjoyed the research I did for this story --- not only about alternative energy but also about mycorrhizal networks in plants, constructal theory, and traditional architecture in India (to name just a few topics). While the anthology editors were as generous as possible with the word limit, it did turn out to be too constraining for the story. I had to cut out a major secondary character and some speculative reflections on space and time. I expect to be revisiting this world and these characters again some day.
Yakshantariksh
in a forthcoming Bestiary anthology edited by Jeff and Ann VanderMeer. I've been thinking about this particular beast for several years now and it is nice to find it a home. i don't know when the anthology comes out; will update when I know.
Are you Sannata3159?
A short story, is in the Postscripts anthology The Company He Keeps that appeared in mid-2010. This is probably the grimmest tale I've ever written. It's about a young man called Jhingur, living in a troubled dystopia. Sensitive souls might want to avoid this story --- writing it made me feel awful, but it was a compulsion I couldn't resist --- one of those stories I had to write.
Somadeva: A Sky River Sutra
A short story, is out on Strange Horizons as of March 2010. A long time ago I wrote a short story called Three Tales from Sky River (see below) also published at Strange Horizons. This story is about one of the tellers of those tales. Some of the stories within stories do double duty as myths and metaphors for actual scientific processes. The connection is left as an exercise for the reader. It is reprinted in Year's Best SF 16 edited by David Hartwell and Kathryn Cramer. (Erratum: please note that the bio preceding the story incorrectly ascribes the editorship of the anthology "To Each Her Own" to me; it was actually edited by my namesake, editor and translator Vandana R. Singh).
Distances
A novella, published as a chapbook in the Conversation Pieces Series from Aqueduct Press in December, 2008. The story is set on another planet and involves mathematical problems, cultural conflict, and the mythology of two cultures, all seen through the eyes of a very unusual young woman, Anasuya. There are deserts and oceans, gods and monsters, spaceships and relationships (both mathematical and otherwise). This is the longest piece I've ever written that can still be called a novella. Distances is a 2009 Tiptree Honor Book and won the Carl Brandon Parallax Award for 2008.
Infinities
a novella, appeared in my short story collection The Woman Who Thought She Was a Planet from Zubaan books in September, 2008. An old Muslim schoolteacher ponders the joys and mysteries of mathematics against a backdrop of religious conflict in a small town in India. This is one of the most ambitious things I've written. "Infinities" will be reprinted in both Gardner Dozois' Year's Best Volume 27 and David Hartwell's and Kathryn Cramer's Year's Best SF 15, in 2009. The story is also on Locus Magazine's 2009 Recommended Reading List.
Conservation Laws
appeared in my short story collection The Woman Who Thought She Was a Planet from Zubaan books in September 2008. A science fiction story about a loquacious tale-teller and his wanderings, it is my tribute to Premendra Mitra, the great Bengali SF writer. It won an Honorable Mention in Gardner Dozois' Year's Best SF Volume 27.
Oblivion: A Journey
a novelette, appeared in a new anthology series, Clockwork Phoenix, edited by Mike Allen, in summer, 2008. This story is a tribute to the Indian comic books I read as a child and the great Indian epic, the Ramayan; it is also my first space-operatic story. Locus called it an "opulent space opera... literate and compelling." See also the review at The Fix. "Oblivion" was also reprinted in Year's Best SF 14, edited by David Hartwell and Kathryn Cramer, and won an Honorable Mention in Gardner Dozois' Year's Best Vol. 26.
Of Love and Other Monsters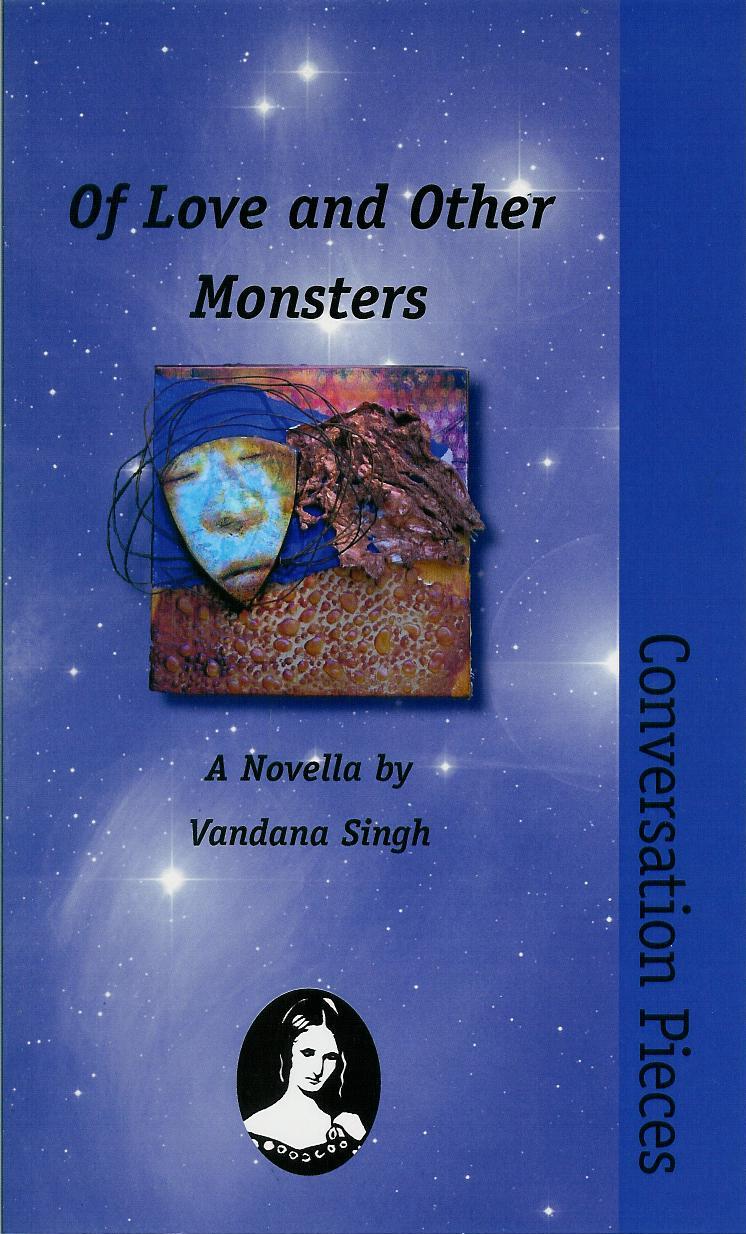 ,
a novella, came out as part of Aqueduct Press's Conversation Pieces Series edited by L. Timmel Duchamp, in October 2007. It has been reprinted in The Year's Best Science Fiction, Vol. 25, edited by Gardner Dozois. The Aqueduct Press site has a good description of the story.
Life-pod,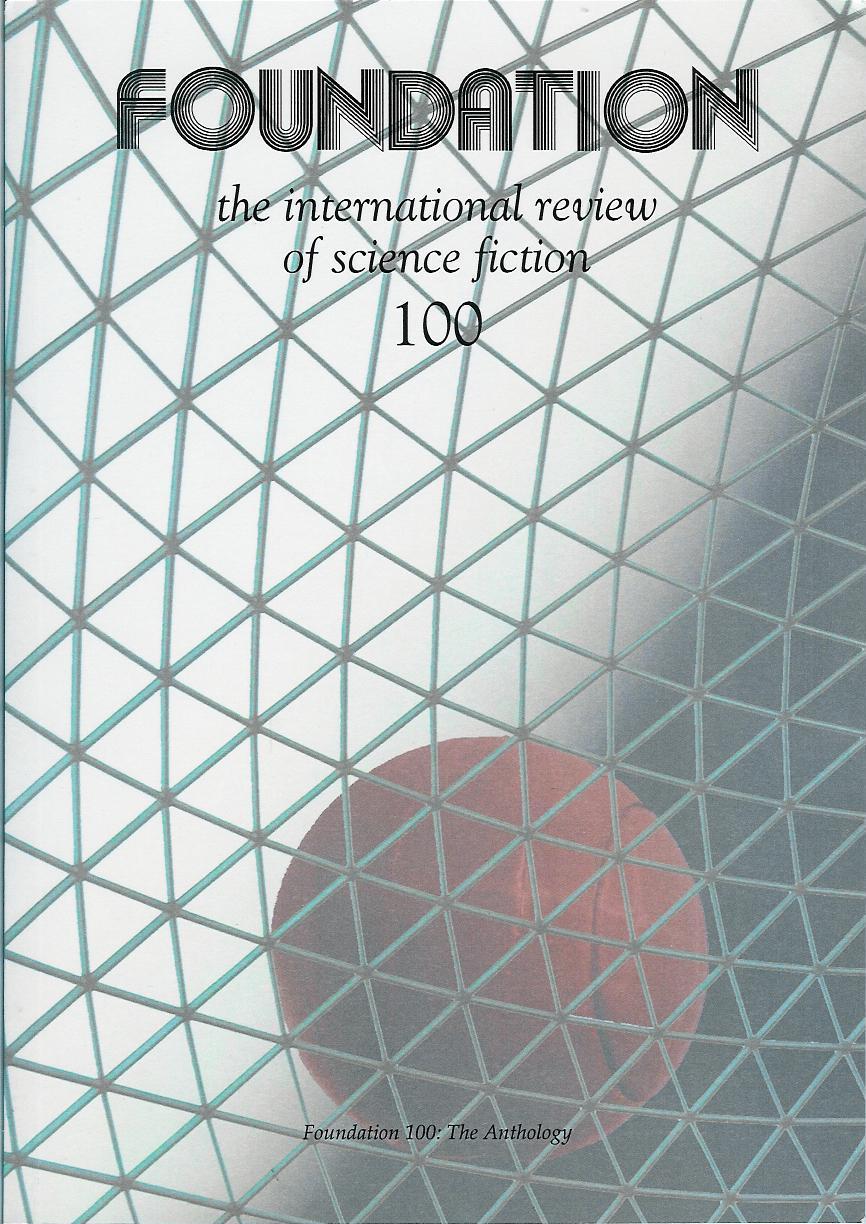 a short story, appears in the special issue 100 of the journal Foundation: The International Review of Science Fiction in August 2007. This story earned an Honorable Mention in The Year's Best Science Fiction, Vol. 25, ed. Gardner Dozois. It features a woman who finds herself on a living space-ship and must figure out, based on her fragmented memories and the "thought-clouds" of others in stasis, who she is and where she is going.
Hunger,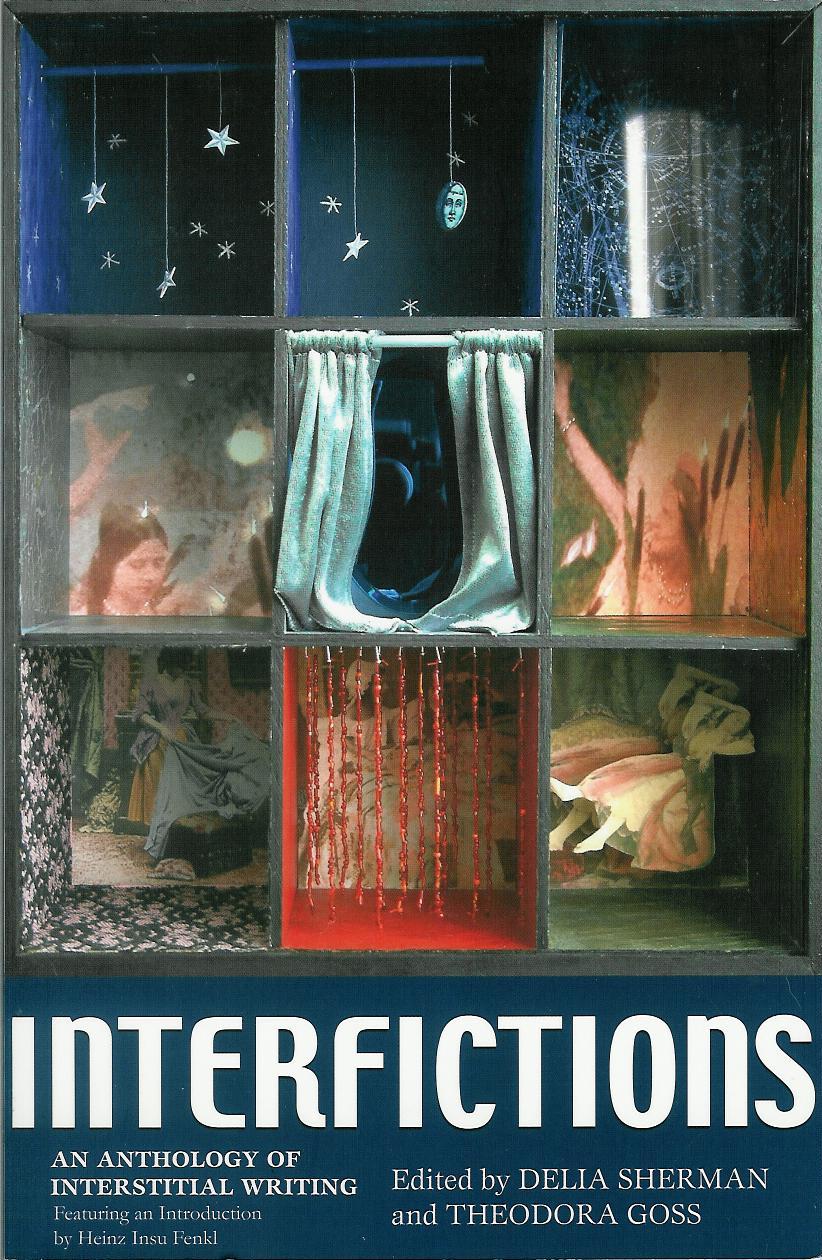 a short story, appeared in the anthology Interfictions, edited by Theodora Goss and Delia Sherman, in April 2007. There is a woman who reads trashy science fiction novels, a child's birthday, an abandoned old man. Among other things. Here is an in-depth review from Niall Harrison.
Syllables of Old Lore and The Choices of Leaves (2006),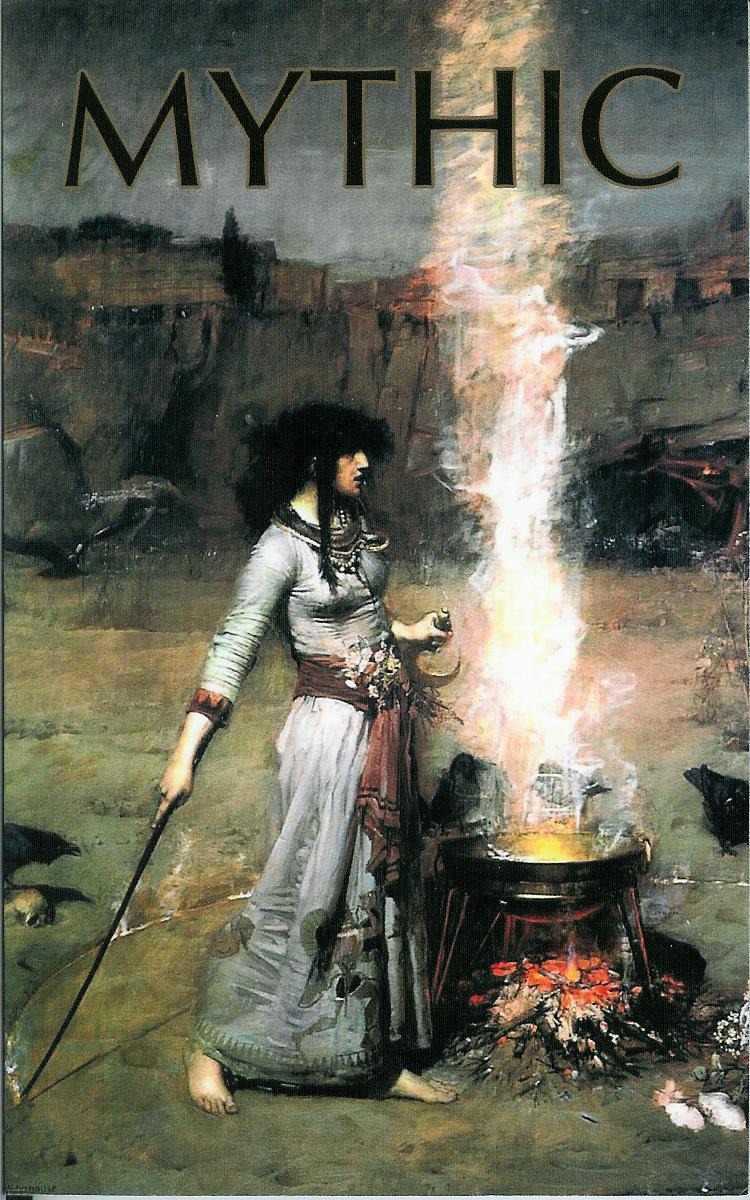 two poems, appeared in Spring 2006 in Mike Allen's fine new anthology Mythic. Here is a review from Strange Horizons.
The Sign in the Window (2005)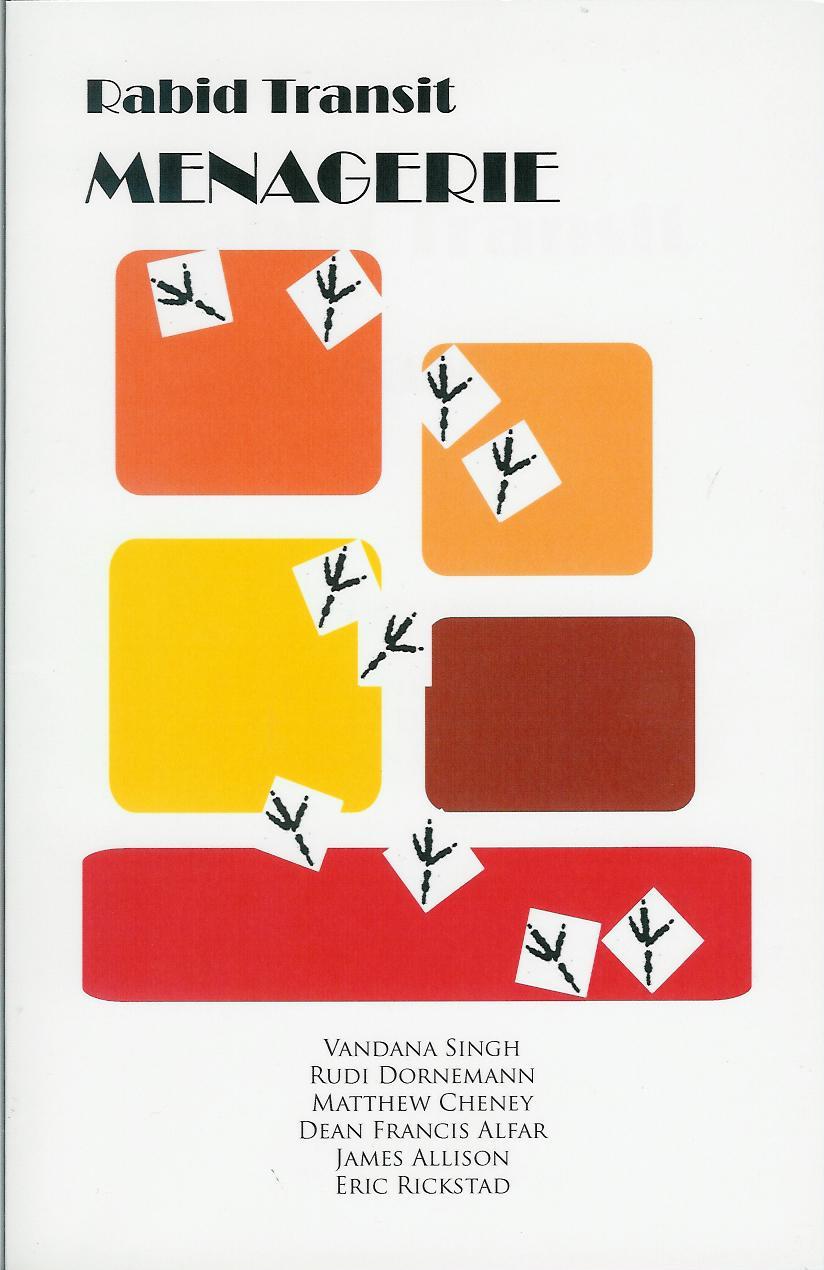 appeared in #4 of the critically acclaimed chapbook series Rabid Transit : Menagerie, in May 2005. In this story a young man suffering from unrequited love thinks he finds a sign from the universe about what he must do. Here is a review from SF Site.
The Tetrahedron (2005)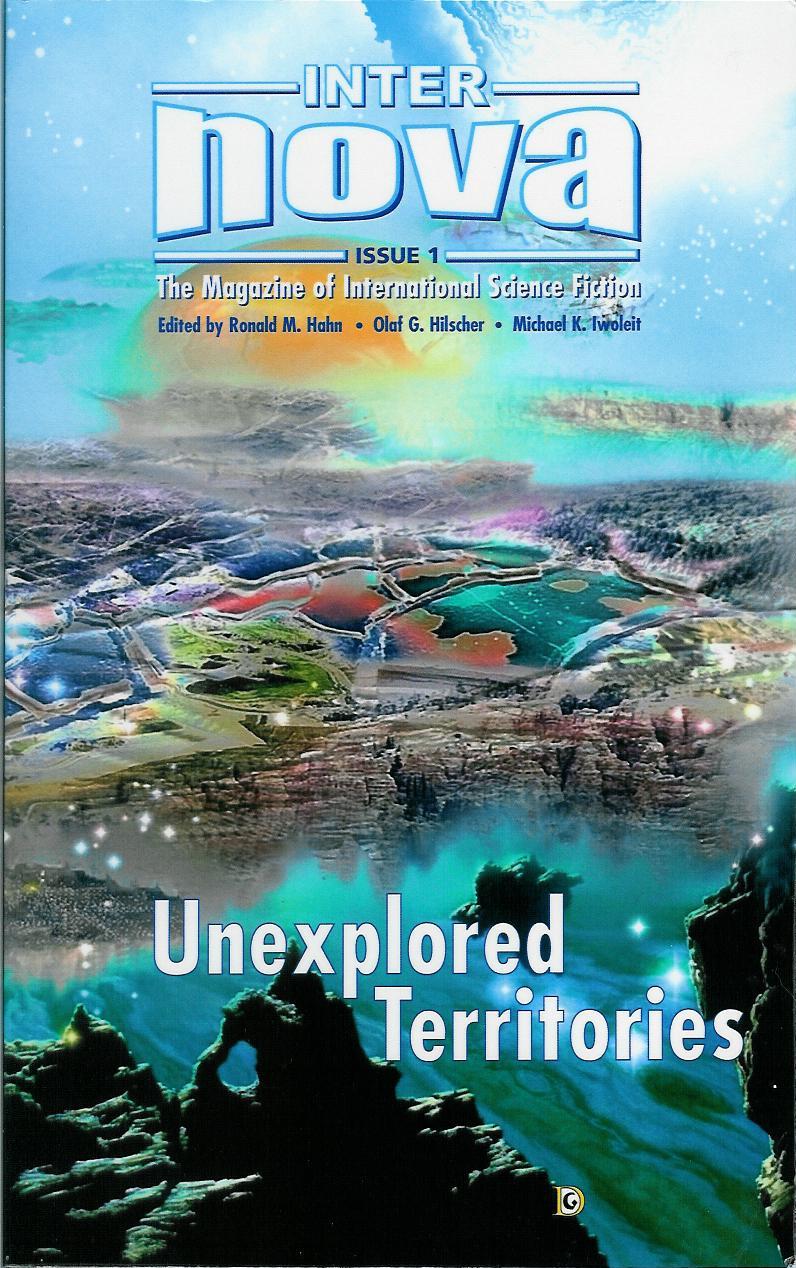 was published in the debut issue of a new international science fiction magazine called InterNova, published in English from Germany. Unfortunately this magazine lasted only two issues, but might reincarnate as a webzine. Here is their site. This story was shortlisted for the Carl Brandon Parallax award. This story also won an Honorable Mention in Gardner Dozois' Year's Best Science Fiction, 23rd Annual Collection. It features a young university student bored with the man she is engaged to, and the changes in her life when the Tetrahedron appears on a New Delhi street.
Thirst (2004) came out in the tenth anniversary (Winter 2004) issue of The 3rd Alternative . I am really thrilled to have a story appearing in one of the premier British speculative fiction magazines. Here is Tangent Online's review of that issue. Here is Matthew Cheney's review on SFSite. This story was also longlisted for the British Fantasy Award, and it won an honorable mention in both Gardner Dozois' Year's Best Science Fiction: 22nd Annual Collection and the 18th volume of the Year's Best Fantasy and Horror edited by Ellen Datlow, Kelly Link and Gavin Grant. In 2006 it was included in a fine anthology called "The Inner Line: Stories by Indian Women," published by Zubaan in New Delhi. Features a housewife in small-town India confronting her loneliness and the mystery of her past. There are also various animals and the monsoons.
Delhi (2004)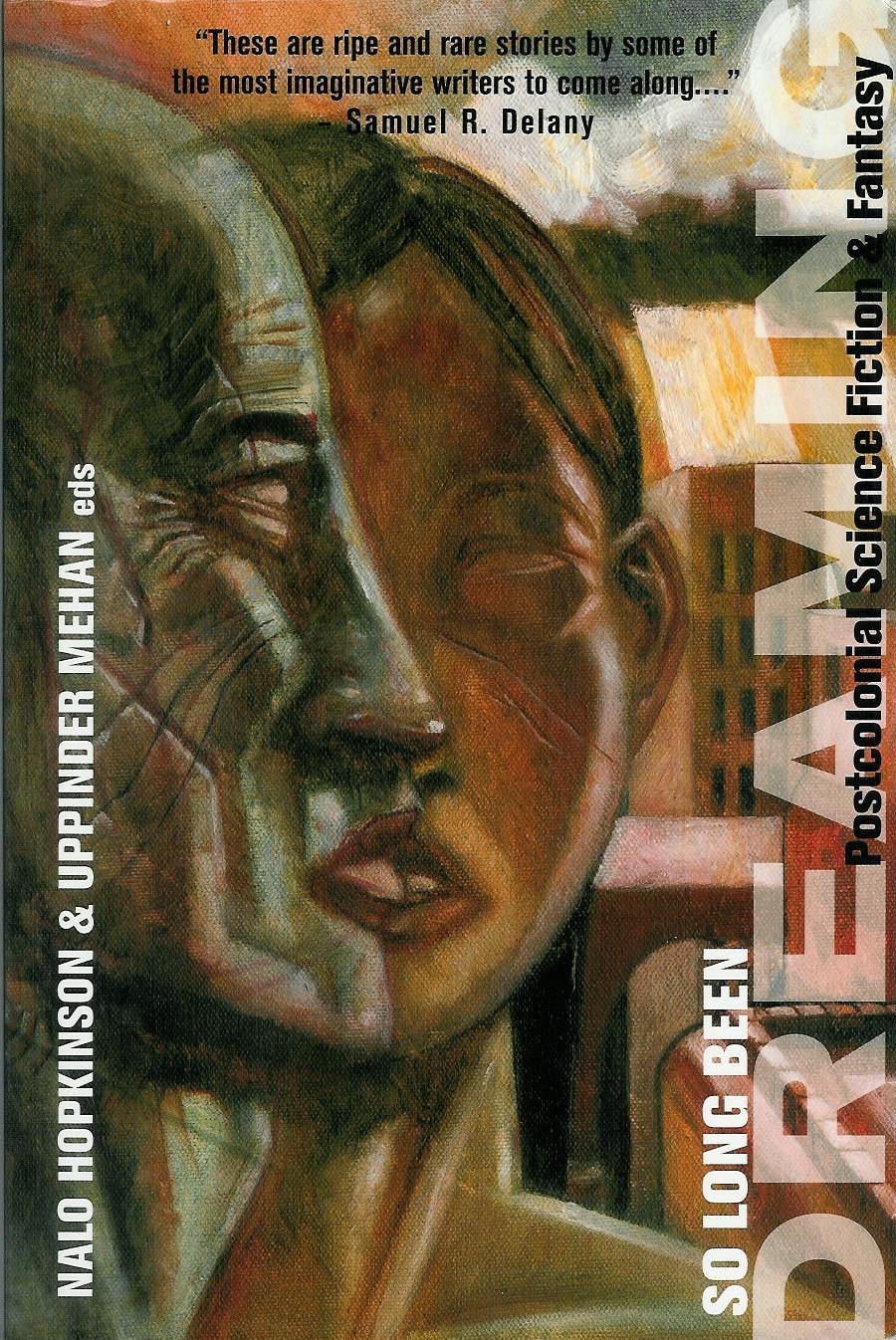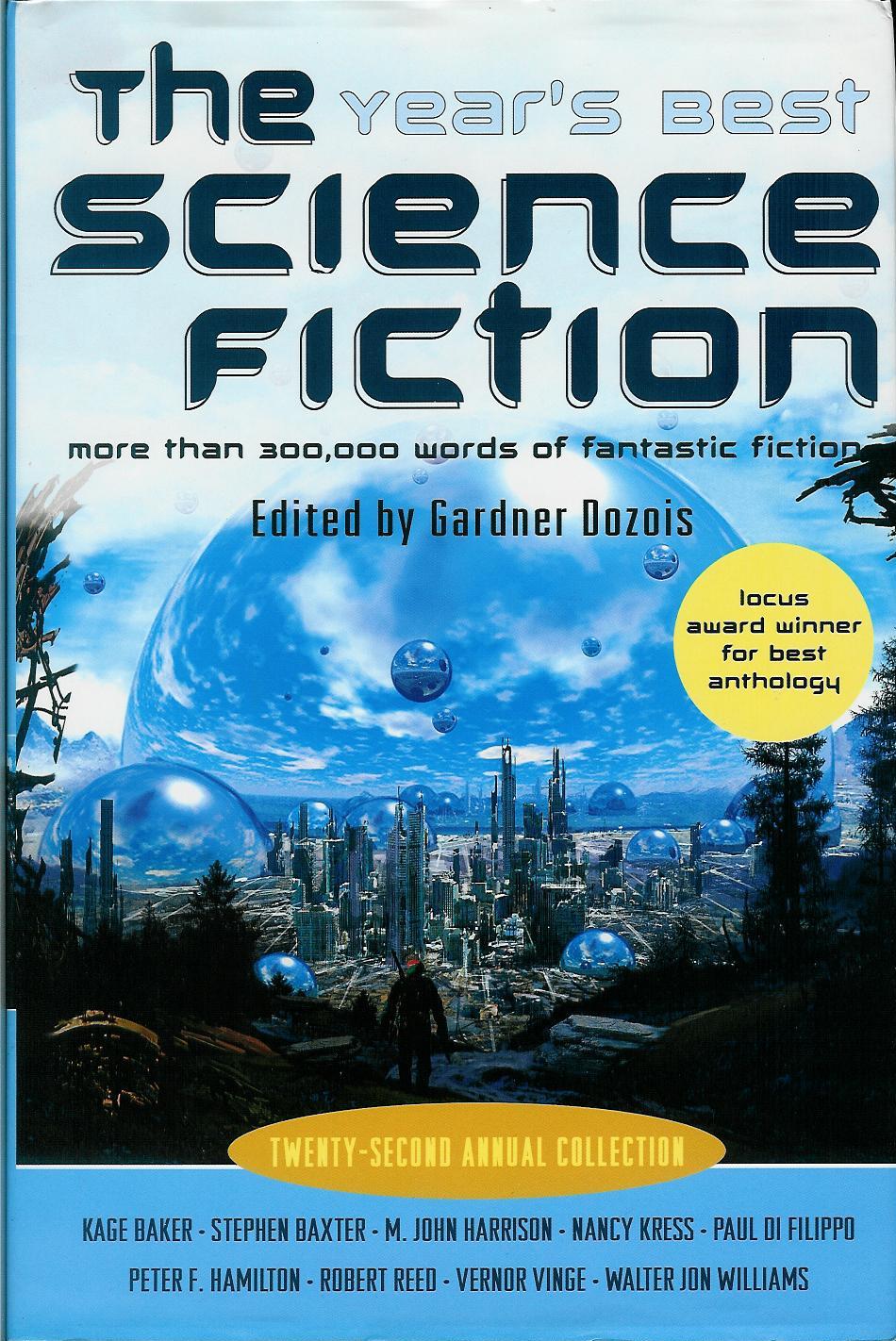 appeared in So Long Been Dreaming in May 2004 in an anthology of post-colonial science fiction edited by Nalo Hopkinson and Uppinder Mehan, the first of its kind! The anthology was introduced at the first ever conference on science fiction from Commonwealth countries held in Liverpool, UK in July/August 2004. Here is a review, and here is another from SFSite. And there are few honours greater than appreciation from one's fellow countrymen (not to mention a Delhi-wali); see the review by Nilanjana Roy here. Delhi has also appeared in the 22nd volume of "The Year's Best Science Fiction" [edited by Gardner Dozois]. It was also shortlisted for the BSFA Award. A French translation appeared in "Fiction" in Spring 2006 and an extract was broadcast on BBC radio in Spring 2007. The story features a man who can sense Delhi at different times in its past and future and his wanderings in the city in search of the woman who will (he is told) give meaning to his life.
Three Tales from Sky River: Myths for a Starfaring Age (2004) came out in Strange Horizons in January 2004, marking my first professional sale as defined by the SFWA. It won an honorable mention in the Strange Horizons Readers' Choice awards for 2004, as you can see here. Also it got a favorable comment in this review. It won an honorable mention in both Gardner Dozois' Year's Best Science Fiction: 22nd Annual Collection and the Year's Best Fantasy and Horror: 18th annual collection (eds. Kelly Link, Gavin Grant and Ellen Datlow. The three tales are part of the mythology of a time when human beings have spread across the galaxy. There are more stories of this kind in the works.
A Portrait of the Artist, (2003) a science fiction poem, was published in Strange Horizons in 2003 and got second place in the 2004 Rhysling Prize for speculative poetry (long poem category).
The Wife(2003)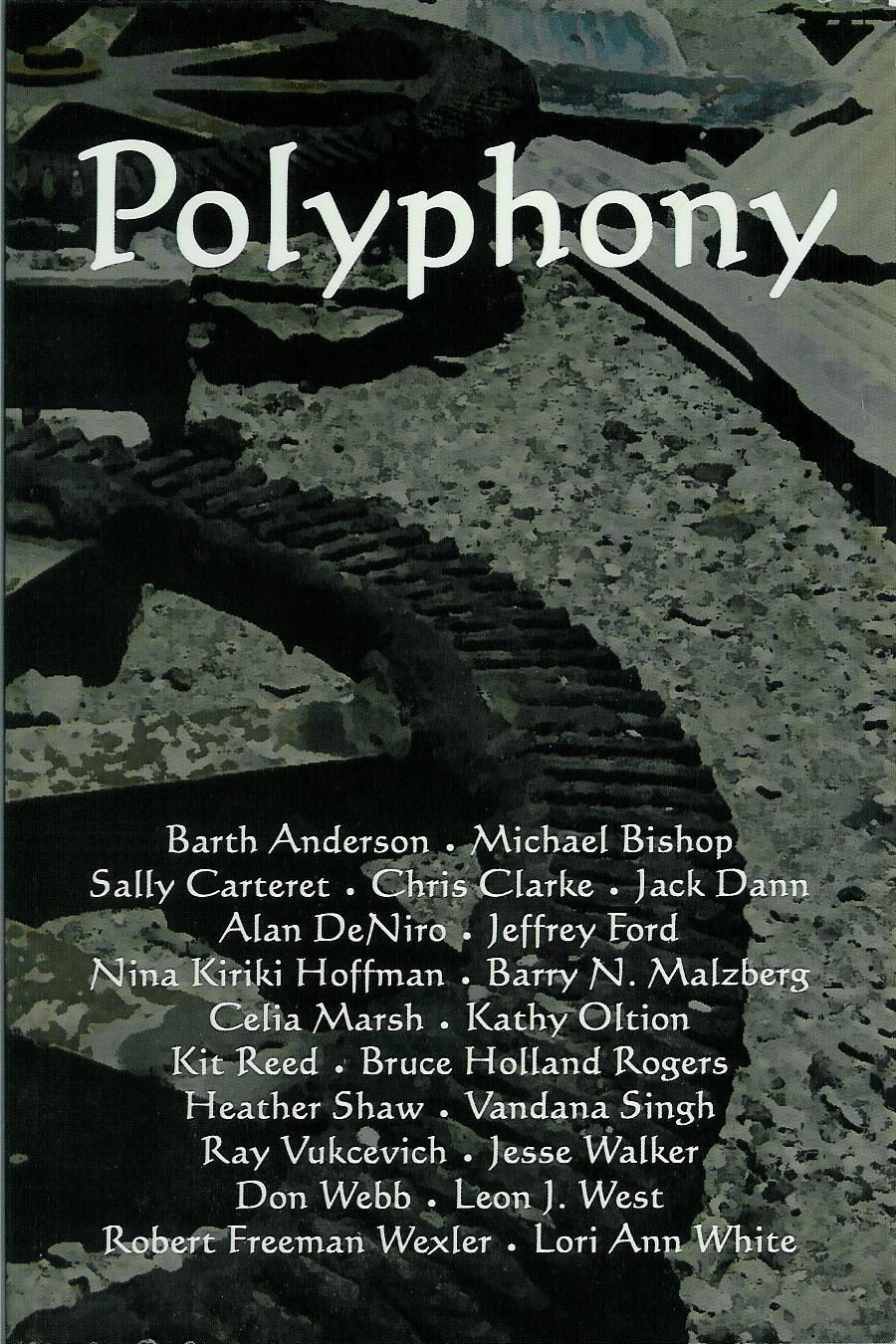 came out in Polyphony Volume 3. I am very glad to say that this story has been selected to be included in that august annual anthology, Year's Best Fantasy and Horror (#17). There is a nice comment about it in this review. The story is set in New England and is about an Indian woman going through a divorce; her ruminations lead her to some strange places in her past and present.
The Woman Who Thought She Was a Planet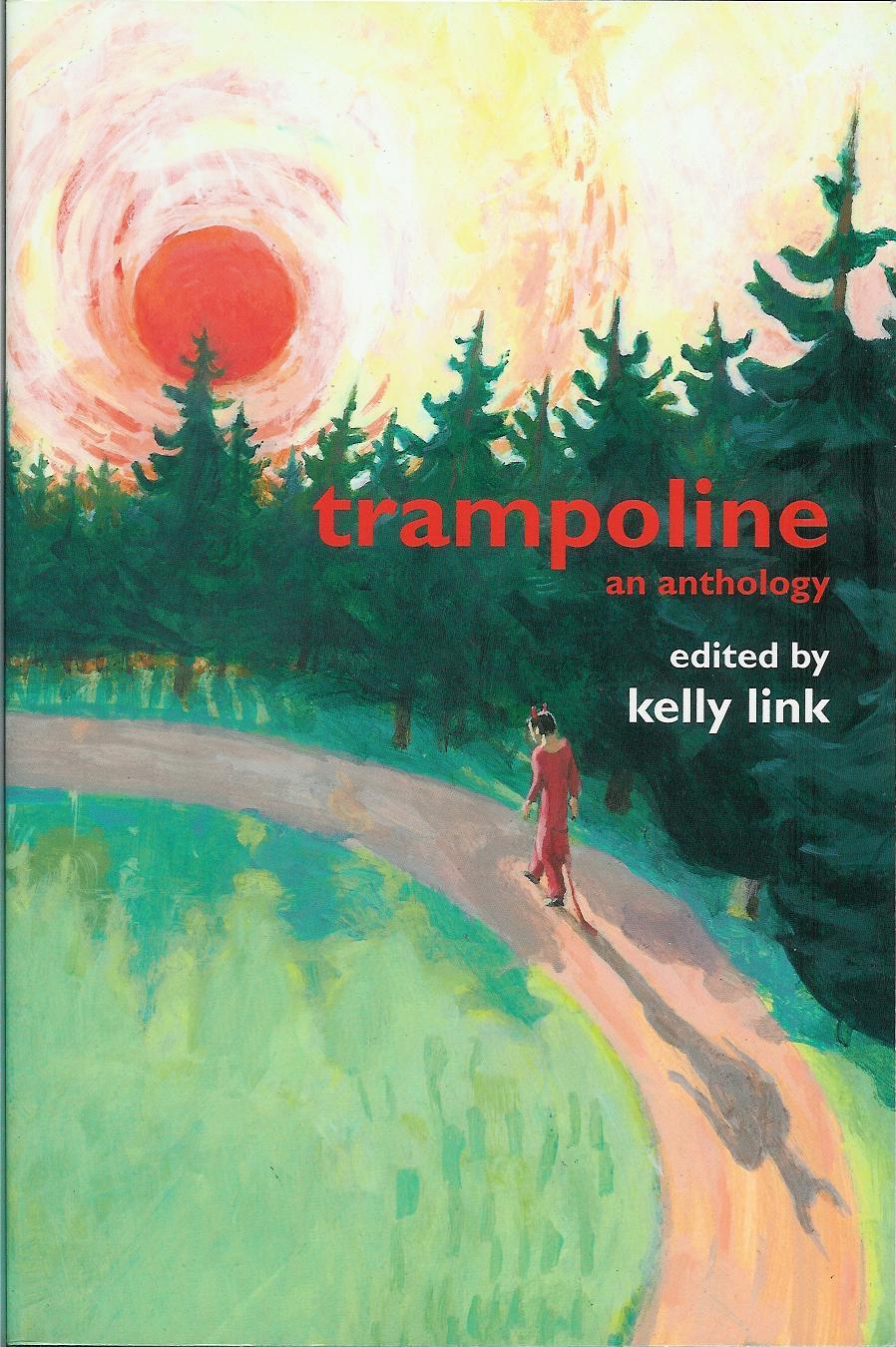 was published next, in another anthology called Trampoline, edited by the wonderful fantasy writer Kelly Link. You can read a review here. As for the description, the title of the story says it all.
The Room on the Roof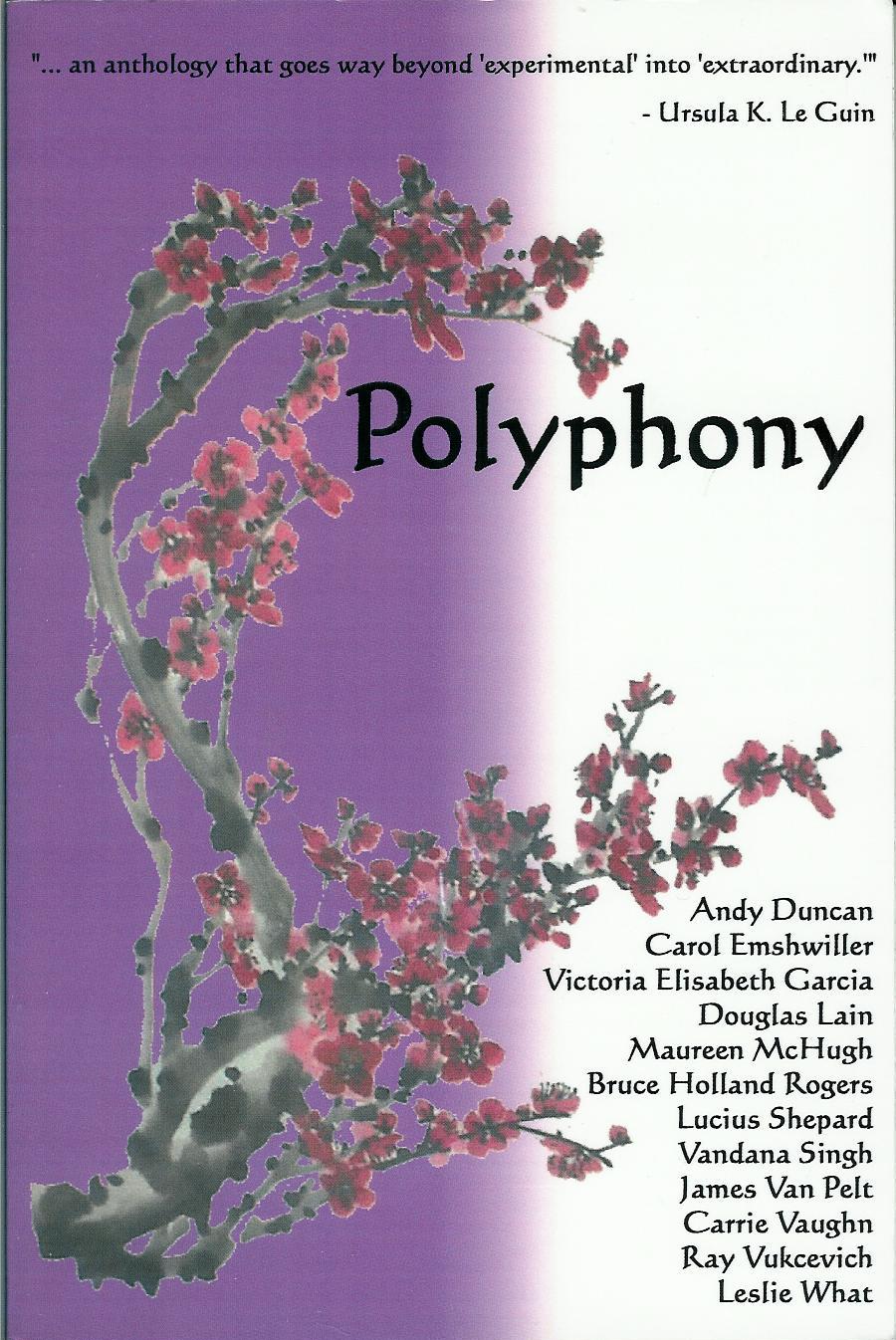 My first published story, The Room on the Roof , came out in the first volume of a serial anthology called Polyphony (edited by Deborah Layne and Jay Lake) in September 2002. It is a modern fantasy set in New Delhi. This story made it to Tangent Online's Recommended Reading List for 2002. Here is their review. A thirteen-year-old girl, an artist who may not be all she seems, and lots of rain.