Leavening
---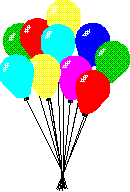 Leavening is that which gives breads, cakes, muffins, pancakes, cookies, and so forth the ability to rise and increase in volume. Even crakers and pie crusts benefit from leavening to make them flaky. Leavening can occur mainly during cooking, such as for pie crusts. In other cases most of the leavening happens prior to baking, as with many yeast breads, or more often, leavening may occur partially before and partially when the product is heated. The type of leavening used may depend on the product, for example whether it's a batter or a dough. But no matter what, the idea behind leavening is that something (water or a gas) has to EXPAND for rising to occur.

Several types of leavening agents can be combined to give the maximum amount of lift to the product. For example, a recipe might require sugar and butter to be creamed, representing one type of leavening (air), and call for baking powder as well, which is another type of leavening (carbon dioxide).

In addition, the batter or dough must be suitable for holding the expanded shape, before, during, and after cooking. For example a cake with a lot of flour, such as a layer cake, will rise in the oven and hold the volume even after the cake cools and the leavening gases contract. The structure of the cake is strong enough after cooking so that the air cells remain. On the other hand, many cheesecakes and souffles which have little flour will attain a high volume in the oven but will collapse when the product is cooled. The egg protein-based walls of the little air cells are not strong enough to hold up the weight of the cake when the heated air cools and contracts.

The handling of the batter or dough is important, too. Some leavening agents work quickly to produce the gas and if the batter or dough sits around or is stirred too much prior to baking, the oven spring (rising in the oven) will be diminished.

TYPES OF LEAVENING AGENTS
steam. When water is heated, steam is produced. The water molecules turn to gas and take up a greater volume than when the water is liquid. Since water is in most foods, especially liquid batters, steam will be produced when the foods are heated. Steam is the leavening agent in popovers, eclairs, and cream puffs, which firm up quickly enough to take advantage of the volume provided by the steam. Steam leavening is present but less obvious in pie crusts where it provides the lift to separate layers and make the crust flaky. However, there is so little water and the nature of the dough is such that you don't get the same volume with pie crust as you do with popovers.

air. Air is important for many foods since when the product is heated the gases of air expand to take up greater volume. Beating of a batter or egg whites, creaming of butter and sugar, incorporates air which will help the product rise when the heating begins and the air bubbles expand. The amount of beating has to be sufficient to incorporate enough air yet overbeating will often cause the air to be lost. Air may be the major, if not only, leavening agent in pound cakes and angel food cakes.
carbon dioxide (CO2). Carbon dioxide is an important leavening agent for most baked goods. Like air, carbon dioxide is a gas that expands when heated. However, carbon dioxide is different than air in that it is generated from within the product rather than being incorporated in by beating. The creation of the gas bubbles itself is enough to provide quite a bit of leavening action. This is apparent with yeast breads, for which it is the yeast that is added to the batter or dough and the carbon dioxide is a waste product of yeast metabolism. As the yeast go to work, the carbon dioxide produced causes the bread to rise. More rising occurs in the oven when the bread, and hence the carbon dioxide gas bubbles, is heated.

Carbon dioxide can also be produced in a product by chemical means. Sodium bicarbonate (in baking soda or baking powder) can combine with an acid to release carbon dioxide when the wet and dry ingredients of a recipe are mixed.
---
Updated: May 25, 1996
Comments or questions? Write to me at suemaster@interport.net.... (: remove "master" from the address)
Return to Baking soda vs. baking powder Page
Return to Main Food Page
Return to Curly Sue's Home Page