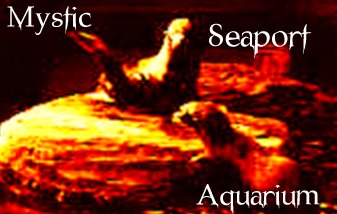 We arrived here late in December, 1997 on our way through to Rhode Island. It was a drizzly day, but we decided to take in a few animals who decidedly prefer the aquatic environment.
Unfortunately, the Aquarium, located in the coastal town of Mystic, Connecticut, was essentially closed for massive re-building. All that was available were the beluga whales, emperor penguins, sea lions, and seals.
The sea lions were distinctly uncooperative about having their photos taken -- the whole pride saw me coming and hastily abandoned a perfect photo-op.
Never mind that; I got some good shots of the other critters.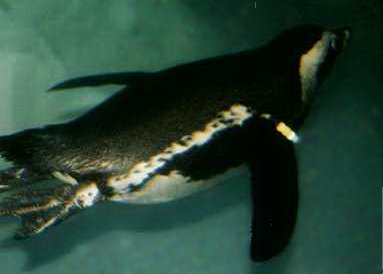 | | |
| --- | --- |
| | That's a hand holding fish off to the left of the whale. |
The Aquarium at Mystic is due to open up (beyond these few exhibits) in the summer or early fall of 1998. Oh, the gift shop remains open...
Diann's Nameless Lair, home page