THE BLUE LAGOON, Iceland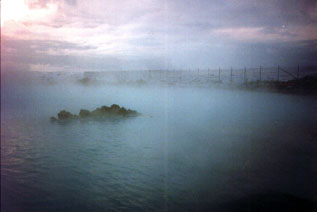 MMM. . . it's WARM in Here!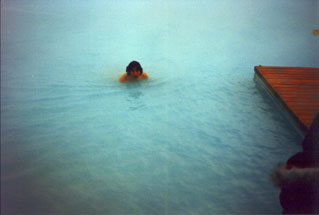 Far From Home, but I think I LIKE it . . .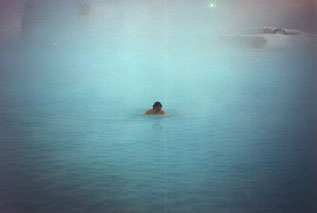 Well, time to get goin, I guess.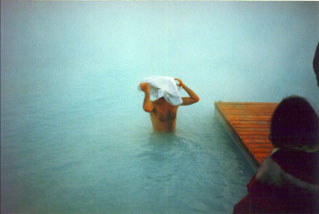 C'mon Guys ! Doesn't anybody else wanna come in?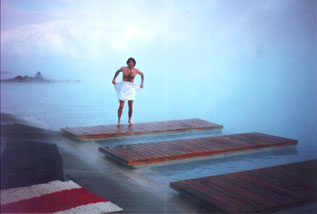 HEY ! Who took my clothes ! ! ? ?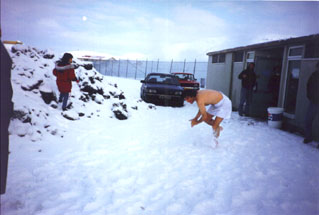 Mmmm, the snow feels pretty good underfoot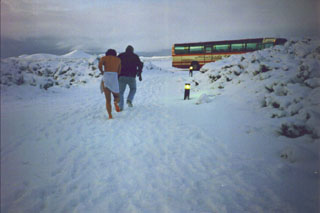 ...and soon, it was all just a memory.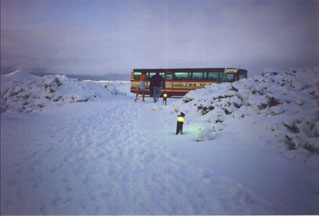 back