Another TutProduction - Last Updated 05/11/04
TUTFEST 2004
SATURDAY, MAY 8TH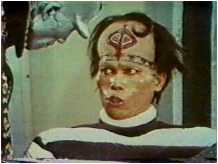 "KLAATU BORADA NIKTO"
Click Gort's Head



to Contact the
Tutfest Hotline
"Thanks for Stoppin' Out!" - Tut
Last year's Tutfest took place 04/26/03, to view that page - click here Tutfest 2003 .
This site is supported by D & P Enterprises,
the No.1 solution to all your computer needs.