Those Marvelous Minox Cameras!
&nbsp&nbsp&nbsp Sixty years ago Latvian born Walter Zapp created an engineering marvel: a subminiature camera no larger than a present day package of chewing gum, and a system of accessories that could be easily carried in a pocket or the smallest of ladies purses. Introduced to the public just prior to World War II, many were purchased and used throughout the war by the intelligence agencies of almost every participating country. Thus was born the legend of the Minox "spy camera", universally recognized through its appearance in countless espionage movies since then.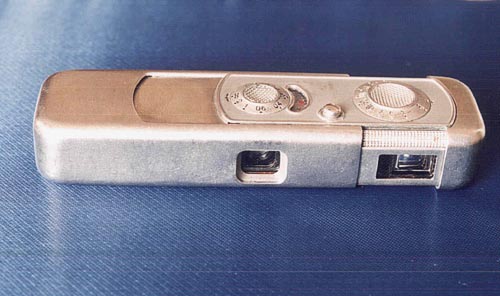 &nbsp&nbsp&nbsp Doubtless many people today would be fascinated to know that these cameras were never intended by their designer to be used as spy cameras, despite how well they performed in this role. Indeed, any man or woman who desired one could purchase it from any well stocked camera store world wide. These people might be even more surprised to know that, 60 years later, they are still being lovingly made today in Germany and sold throughout many countries. The totally automatic ECX, and several variations of the premier LX cameras are available for sale either directly from Minox, USA or fine camera stores everywhere. The latest models incorporate a vastly improved lens, the most modern electronic shutters and coupled exposure metres, and yet the basic mechanical functioning of the camera has remained virtually unchanged over the years...truly a testament to a remarkable design effort on the part of the inventor.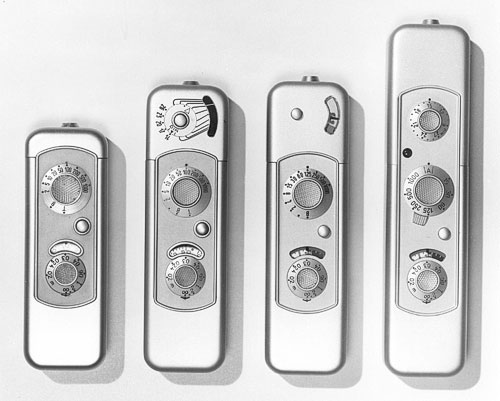 &nbsp&nbsp&nbsp The design of the Minox celebrates the moment: tiny, light weight, almost silent and effortless operation means always having a camera close at hand, ready in an instant to capture those precious times that might otherwise be lost to people who don't have a camera available. This is one of the basic, yet most powerful attractions of this tiny precision instrument: unobtrusively nestled in a shirt pocket or purse, always present and ready when needed. Minox subminiature cameras are a perfect companion to the enthusiast of modern, eXtreme sports for this very reason.

&nbsp&nbsp&nbsp In addition to the new models currently available, a wide variety of older models are still readily available on the used camera market; it is not unusual to find them working as well as the day they were manufactured, representing an excellent value to the newcomer wanting to explore photography with these remarkable instruments. Prices can range from as little as $130 to $500 for a good working "shooter" depending on the model and condition; higher prices are asked for those cameras with a unique historical value to collectors, or for specialized body finishes that make them more appealing to collectors. The photograph a left shows 4 of the Minox line at the height of their popularity in the 60's and 70's: (l to r) Model IIIS, Model B, Model BL and Model C.

&nbsp&nbsp&nbsp When exploring the following pages by clicking the links below, please bear in mind that many of the illustrations show the various cameras at larger than life size for detail. Pictures are from the book, "Minox - Marvel in Miniature", as supplied by Walter Zapp and/or Minox, GmbH, and are used with their permission.